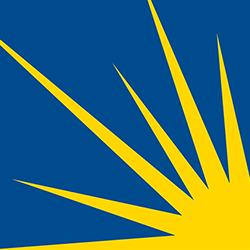 Health Care Roundup: SCOTUS Prolongs ACA Lawsuit Review; Coping with Isolation; Medicaid Block Grants; The Nursing Shortage; More
We aim to make the Health Care Roundup a concise, one-stop summary of what you need to know as we continue working together to make cancer care better for everyone.
Your feedback is always welcome
to make our content more useful to you. Please send comments to
feedback@canceradvocacy.org
.
Subscribe to our email list and receive these updates in your email box »
---
HEALTH CARE HIGHLIGHTS
Supreme Court Will Not Consider ACA Lawsuit Until After 2020 Election
The Supreme Court announced on January 21 that it would not consider the ACA lawsuit on an expedited basis before the 2020 election. NCCS is disappointed in this decision but remains hopeful the Supreme Court will hear the case later this year. NCCS recently joined with other patient groups in an amicus brief to the Court asking them to fast-track consideration of whether the individual mandate's removal rendered the law unconstitutional. Read more about the decision »
Administration Prepares to Allow Medicaid Block Grants
The Trump administration is reportedly planning to allow states to convert Medicaid funding to block grants. Medicaid is currently funded by the federal government matching what a state spends on health care for low income Americans. A block grant would cap the amount of money provided to a state and provide the state flexibility in how to spend it. The cap may force states to cut costs and could jeopardize health care benefits. States that seek waivers likely would not have to adhere to health benefit standards, potentially leaving individuals without comprehensive health care.
---
CHART OF THE WEEK
Center on Budget and Policy Priorities
The Center on Budget and Policy Priorities says that block-granting Medicaid would "strip away the federal commitment to help vulnerable individuals and families who are eligible for these programs when they need them." Fixed funding, such as a block grant, would not provide access to increased needs, including economic downturns, natural disasters, and higher costs. The financial inability to provide for spikes like these could leave Medicaid beneficiaries more vulnerable.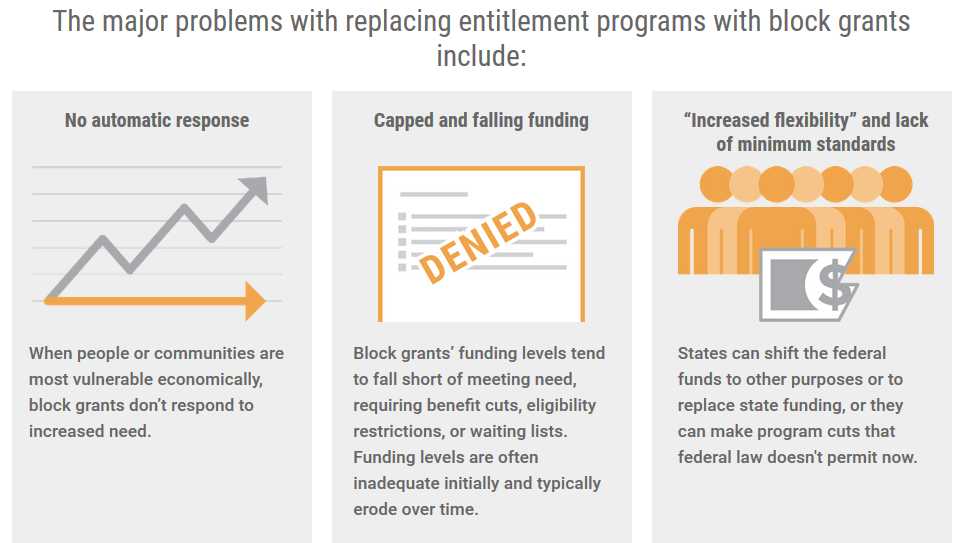 Support NCCS while shopping on Amazon.
A portion of your Amazon purchases will be donated to NCCS when you choose NCCS as your AmazonSmile charity.
Get started »
---
WHAT WE'RE READING
CURE Today
"Cancer's Emotional Isolation," by patient advocate Barbara Tako, highlights the isolation cancer survivors can feel, even from their own family members who do not understand the experience of living with cancer. Tako admits the struggle in turning each day's emotions into a positive — another challenge only others on similar paths would understand. And yet, she reminds us to be gentle with ourselves when moments of isolation happen.
New York Times
A first-hand account by a patient reveals the dangers of the nursing shortage, which places undue strain on overburdened nurses:
My friend Dana arrived at Bloomington Hospital's emergency department with a problem that many people confront after below-the-belt surgery or radiation: a bowel blockage. Dana ended up spending the entire night in the emergency department. When she asked why, she was told that administrators at the short-staffed hospital had closed an entire floor.
The shortage is expected to increase:
Especially in the context of an aging population, the retirements of a generation of baby boomers — one million of the 3.8 million registered nurses in the United States will leave the work force between now and 2030 — have created and will continue to create staffing crunches.
National Institutes of Health (NIH) Director's Blog
Dr. Francis Collins, Director of the National Institutes of Health, writes that nearly half of racial disparities in late-stage breast cancer diagnoses are due to differences in health insurance coverage.
---
WHAT WE'RE LISTENING TO
Kaiser Health News
Four health news reporters discuss the Supreme Court's decision to decline hearing the ACA lawsuit right now. Tune in to hear what that may mean for the future of the law. Listen Here »
Episode Length: 49 Minutes
---
Related Posts
https://canceradvocacy.org/blog/health-care-roundup-jan-10-2020/
https://canceradvocacy.org/blog/health-care-roundup-dec-12-2019/
https://canceradvocacy.org/wp-content/uploads/2017/01/NCCS-Starburst-250px.png
250
250
actualize
https://canceradvocacy.org/wp-content/uploads/2020/06/NCCA-Logo.png
actualize
2020-01-24 16:44:55
2020-07-06 09:54:22
Health Care Roundup: SCOTUS Prolongs ACA Lawsuit Review; Coping with Isolation; Medicaid Block Grants; The Nursing Shortage; More