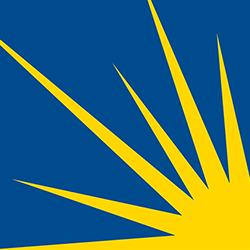 Health Care Roundup: ACA Lawsuit Update; Why Drug Importation Is Unlikely to Work; Annual Cancer Statistics; End-of-Life Care; A.I. in the O.R.; More
We aim to make the Health Care Roundup a concise, one-stop summary of what you need to know as we continue working together to make cancer care better for everyone.
Your feedback is always welcome
to make our content more useful to you. Please send comments to
feedback@canceradvocacy.org
.
Subscribe to our email list and receive these updates in your email box »
---
HEALTH CARE HIGHLIGHTS
Affordable Care Act (ACA) Lawsuit Update
Before Christmas, the Fifth Circuit announced its ruling in the ACA lawsuit, Texas v. US. The Fifth Circuit Court of Appeals, in a 2-1 opinion, upheld the District Court ruling that the individual mandate is unconstitutional. However, the Fifth Circuit remanded the case back to the District Court for a more careful consideration of the issue of severability. In effect, the Fifth Circuit directed the District Court judge to analyze each provision (including pre-existing condition protections) of the Affordable Care Act and determine whether it can stand, even if the individual mandate is considered unconstitutional. The District Court had previously ruled that the individual mandate was not severable from the ACA, so the entire ACA would be considered unconstitutional.
On January 3, a coalition of 20 Democratic Attorneys General filed a legal brief requesting that the Supreme Court immediately take up a challenge to the ACA, calling on the justices to decide the law's fate on an expedited basis, before the presidential election in November.
NCCS joined with 24 patient groups in a statement endorsing the expedited Supreme Court review of the ACA case. View the statement »
Health Policy Experts Wary of Drug Importation Plan
In mid-December, the Trump Administration announced a plan to allow the importation of prescription drugs from Canada in an effort to reduce the cost of these medications.
Health policy experts are unconvinced that this strategy will help lower drug costs, or that it is even possible. Kaiser Health News reports that the plan is unlikely to work because Canada doesn't produce enough drugs, nor does it seem to be on board with exporting the ones it does have to America. Beyond that, experts say the president's plan will have little to no impact on what consumers pay for drugs. Politico outlines why importation is not the answer.
---
CHART OF THE WEEK
National Public Radio (NPR)
The American Cancer Society released their annual Cancer Statistics report. The study found overall cancer mortality dropped 2.2% from 2016 to 2017—the largest drop ever recorded in one year—thanks in large part to improvements in certain lung cancer and melanoma treatments. However, progress against other cancers has slowed, mainly due to obesity and persistent economic, geographic, and racial disparities in cancer care.
American Cancer Society: "Cancer Facts and Figures 2020" »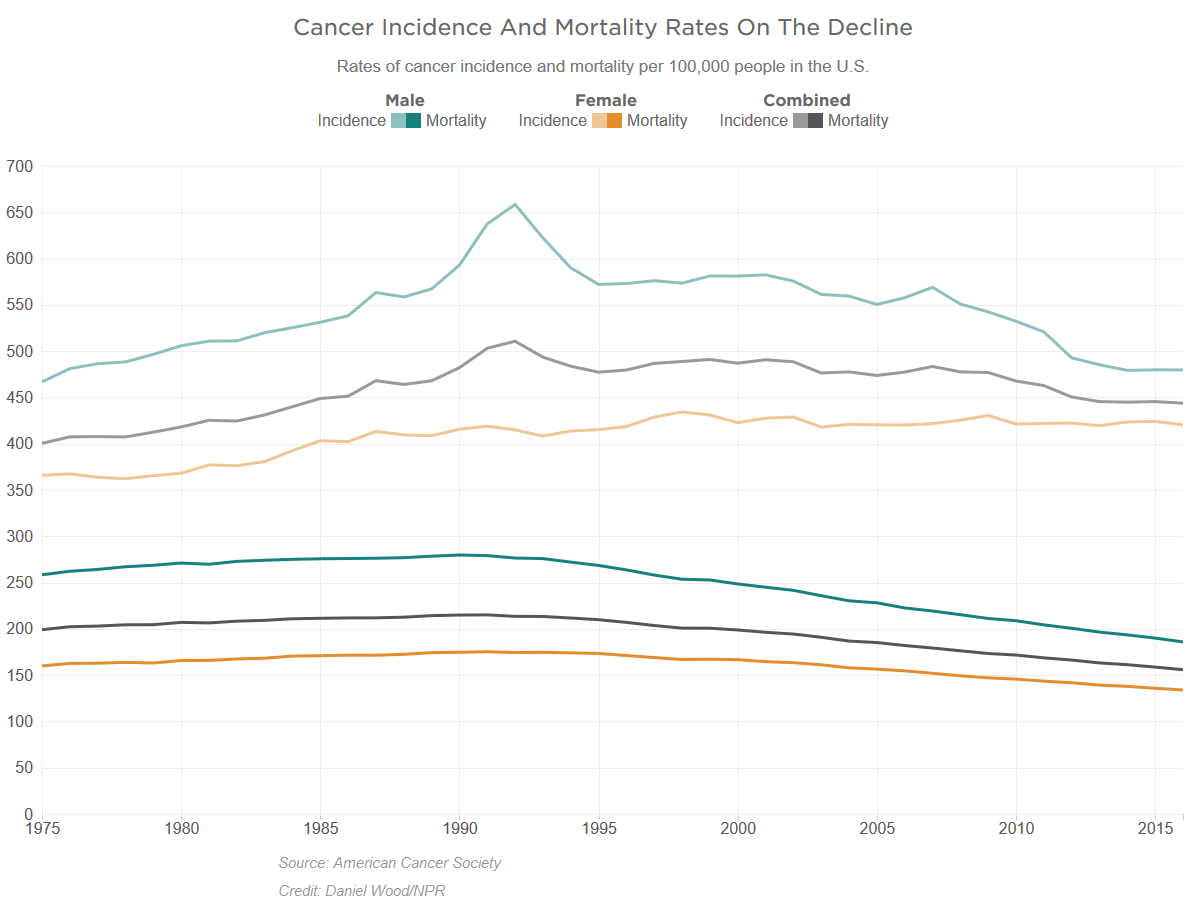 Support NCCS while shopping on Amazon.
A portion of your Amazon purchases will be donated to NCCS when you choose NCCS as your AmazonSmile charity.
Get started »
---
WHAT WE'RE READING
The Cancer Letter
Dr. Otis Brawley discusses the recent drop in cancer mortality described in the American Cancer Society report, attributing the decline to immunotherapy and precision medicine advancements in lung cancer.
Immunotherapy is showing such a dramatic impact in the treatment of locally advanced and advanced non-small cell lung cancer that this effect elevates the statistics for all lung cancer and—this I find astonishing—you can even see its effect in age-adjusted cancer mortality overall.
New York Times
Brain surgeons are using artificial intelligence (AI) to diagnose tumors accurately and much faster, according to a report in the journal Nature Medicine. "The new approach streamlines the standard practice of analyzing tissue samples while the patient is still on the operating table, to help guide brain surgery and later treatment."
The Atlantic
Health policy expert Zeke Emanuel describes a hospital episode where his father received unnecessary interventions without taking the patient's or family's preferences into consideration.
It was easy for the hospital physician to call a neurosurgeon and neuro-oncologist and for them to assess my father early on a Sunday morning before I arrived. But when I asked if we could get my father a palliative-care consult on Sunday, the answer was a definitive no. All we got was the number of the hospital's palliative-care service; we had to call the next day, during normal business hours, to arrange a future consultation.
Washington Post
Kansas Gov. Laura Kelly and state Senate Majority Leader Jim Denning announced Thursday that they have struck a bipartisan deal to bring Medicaid expansion to Kansas.
The expansion would make more than 100,000 Kansans eligible for health coverage through Medicaid. The plan does not include work requirements, but it does mandate a $25 a month premium for new enrollees—a detail that will require approval from federal regulators. Gov. Kelly's goal is to pass the plan through the legislature this year so that new enrollees can begin coverage in January 2021.
---
WHAT WE'RE LISTENING TO
Detroit Today, WDET Radio
Julie Rovner of Kaiser Health News was interviewed by "Detroit Today" about how health care is playing out in the 2020 presidential campaign and concerns over changes brought by the ACA. The conversation included focusing on rising health plan deductibles, Democratic candidates' battle over a "Medicare for All" plan and the growing concerns about surprise medical bills.
---
Related Posts
https://canceradvocacy.org/blog/health-care-roundup-dec-12-2019/
https://canceradvocacy.org/blog/health-care-roundup-nov-22-2019/
https://canceradvocacy.org/wp-content/uploads/2017/01/NCCS-Starburst-250px.png
250
250
actualize
https://canceradvocacy.org/wp-content/uploads/2020/06/NCCA-Logo.png
actualize
2020-01-10 15:43:02
2020-07-06 09:54:22
Health Care Roundup: ACA Lawsuit Update; Why Drug Importation Is Unlikely to Work; Annual Cancer Statistics; End-of-Life Care; A.I. in the O.R.; More