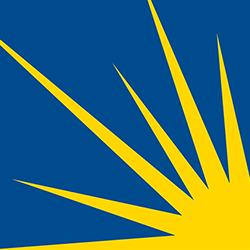 Health Care Roundup: "Surprise" Billing and ACA Updates; NCCS on Fear of Cancer Recurrence; Study on Long-Term Young Survivors; End-of-Life Care; More
We aim to make the Health Care Roundup a concise, one-stop summary of what you need to know as we continue working together to make cancer care better for everyone.Your feedback is always welcome to make our content more useful to you. Please send comments to feedback@canceradvocacy.org.
Subscribe to our email list and receive these updates in your email box »
---
HEALTH CARE HIGHLIGHTS
How Should Patients Be Protected From "Surprise" Medical Bills?
The Latest: Democratic and Republican House staffers met with Speaker Pelosi's office to try to protect patients from getting large "surprise" medical bills. There was no breakthrough, according to The Hill.
The Issue: Patients can receive extremely high medical bills during emergency situations when they are taken to an out-of-network hospital, or from out-of-network providers, even at an in-network facility or hospital. There is consensus about the problem, but not about the solution. Journalist and physician Elisabeth Rosenthal outlines in the New York Times the biggest roadblock: the players in the health care industry are at war over "who gets to keep the fortunes generated each year from patient illness."
Rosenthal adds:
"So today your hospital and doctor and insurer — all claiming to coordinate care for your health — are often in a three-way competition for your money… Major sectors of the health industry have helped to invent this toxic phenomenon, and none of them want to solve it if it means their particular income stream takes a hit. And they have allies in the capital."
Meanwhile: "All sides agree that patients should be protected," according to The Hill. Yet, the leaders of the House Energy and Commerce Committee and the House Ways and Means Committee have very different solutions and have put forward rival bipartisan bills.
For now, patients are still unprotected from surprise billing.
Affordable Care Act (ACA) Updates
Enrollment Experiment Yields Increases: California reinstated the individual mandate and expanded the ACA's insurance subsidies in an experiment to see what happens when policymakers "beef up" the ACA. The result was a 41% increase in new enrollment.
Supreme Court Decisions Expected: Friend of NCCS and ACA expert, Katie Keith from Georgetown University, says the Supreme Court will issue at least two ACA-related decisions before July 2020. The issues — the risk corridors program and the religious or moral exemptions to the contraceptive mandate — could have implications that extend beyond the ACA.
---
WHAT WE'RE READING
Healthline
NCCS CEO Shelley Fuld Nasso talked to Healthline.com about the fear of cancer recurrence.
"Sometimes [cancer survivors'] family and friends don't understand the fear they live with. They think, 'You're done, everything is great.' But the survivor always has that nagging thought in the back of their minds."
NCCS CPAT advocates Jersi Baker and Liza Bernstein each shared their experience of facing multiple recurrences for the article.
Liza Bernstein: "The traumas of everything you go through, surgeries, toxic treatments, your life disrupted, your brain goes to, 'I could go back to that or worse.'"
Jersi Baker: "My tagline that I always [Tweet] is 'Live life now' and I really believe that."
New York Times
A recent study suggests that people who survive childhood cancers are more likely to experience significant health problems, such as heart disease and recurring or new cancers, and die prematurely. The study's lead author, Dr. Tara Henderson, director of cancer survivorship at the University of Chicago Comprehensive Cancer Center, said that with improved survival from childhood cancer, there is a need to focus more on long-term side effects of treatment.
LA Times
Dr. Nathan Gray, assistant professor of medicine and palliative care at Duke University School of Medicine, reflects on the burdens of patients dying at home.
"While it might seem like more people spending their last days at home would be better for everyone, seeing the brutal realities of caring for a sick loved one at home has sobered my enthusiasm for sending people home to die."
---
WHAT WE'RE WATCHING
Kaiser Health News Video
Health care is a top issue for many voters and, as Democrats fight over how best to cover more people, voters are worried about the COST of care — and for good reason. U.S. health spending is dramatically higher than other industrialized nations. Kaiser Health News explains health plans in the 2020 elections:

---
Related Posts
https://canceradvocacy.org/blog/health-care-roundup-feb-7-2020/
https://canceradvocacy.org/blog/health-care-roundup-jan-24-2020/
https://canceradvocacy.org/wp-content/uploads/2017/01/NCCS-Starburst-250px.png
250
250
actualize
https://canceradvocacy.org/wp-content/uploads/2020/06/NCCA-Logo.png
actualize
2020-02-21 15:17:10
2021-02-12 10:15:19
Health Care Roundup: "Surprise" Billing and ACA Updates; NCCS on Fear of Cancer Recurrence; Study on Long-Term Young Survivors; End-of-Life Care; More