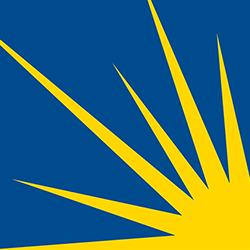 Health Care Roundup: ACA Anniversary Met with a Challenge; Coronavirus Coverage; and More
We aim to make the Health Care Roundup a concise, one-stop summary of what you need to know as we continue working together to make cancer care better for everyone.
Your feedback is always welcome
to make our content more useful to you. Please send comments to
feedback@canceradvocacy.org
.
Subscribe to our email list and receive these updates in your email box »
---
HEALTH CARE HIGHLIGHTS
ACA: The Affordable Care Act Reaches 10-Year Milestone and Will Be Challenged Again
The Supreme Court agreed on Monday to hear a third major challenge to the Affordable Care Act (ACA). The court did not say when it would hear the case, but arguments are likely to begin this fall, with a decision in the spring or summer of 2021.
Read Vox's primer to learn about the entire case and what is expected to happen next.
The ACA has been the law of the land for ten years now. NCCS celebrated this milestone with other patient advocacy groups by participating in briefings on Capitol Hill yesterday. The ACA has provided health coverage to millions more people through exchanges and expanded Medicaid and allowed young adults to remain on their parents' health plans until age 26. The ACA's patient protections are essential to cancer patients, including protections for people with pre-existing conditions, essential health benefits, out-of-pocket maximums, and the elimination of annual and lifetime limits, to name a few.
Coronavirus Emergency Supplemental Now in Effect
The House and Senate both passed emergency funding bills this week, which President Trump signed this morning, to aid in combatting the virus. The total package is approximately $8.3 billion, which is more than three times the original emergency request from the President.
Politico's Caitlin Emma reported about the package:
The legislation will bolster vaccine development, research and equipment stockpiles, as well as boost state and local health budgets, as government officials and health workers fight to contain the outbreak. More than $400 million will be disbursed to states within the first 30 days of the bill's enactment, with each state receiving no less than $4 million.
---
WHAT WE'RE READING
CNN
Colon and rectal cancer cases are rising in young adults, according to the American Cancer Society's new report, "Colorectal Cancer Statistics, 2020."
Scientists are surprised by how fast the rising incidence of colorectal cancer is in younger age groups.
"This report is very important because it not only provides a snapshot of the current colorectal cancer burden, but also a window to the future,"
said Rebecca Siegal, study co-author and scientific director of surveillance research at the American Cancer Society in Atlanta,
as reported by CNN
.
Colorectal cancer is the third leading cause of cancer death among men and women in the United States.
The Washington Post
Mathew Simon discovered exercising during chemotherapy made him feel less fatigued when he rode a virtual reality bike daily in his hospital room. He felt like he was helping himself stay healthy. That's why he started an organization to place virtual reality bikes on adolescent and young adult oncology floors in hospitals nationwide.
The New York Times
New York is among the first states in the country to waive some costs for people who undergo testing for the coronavirus, as reported by The New York Times. The federal government is also considering paying for care for those affected.
The health insurance system "is designed to make you think twice to seek care every time you get a runny nose, fever and cough," said John Graves, a health policy expert at Vanderbilt University.
Even though identifying people with the virus in the early stages is critical to preventing a spread of the disease, Dr. Graves said, many people are likely to wait out any symptoms to avoid expensive care.
On behalf of NCCS, we urge you to be vigilant with your health needs.
---
CHART OF THE WEEK
Kaiser Family Foundation
Check out the latest Kaiser Family Foundation Health Tracking Poll, which finds health care among the top issues for all voters, as well as the crucial group of voters who have not yet made up their minds about whom to vote for in 2020.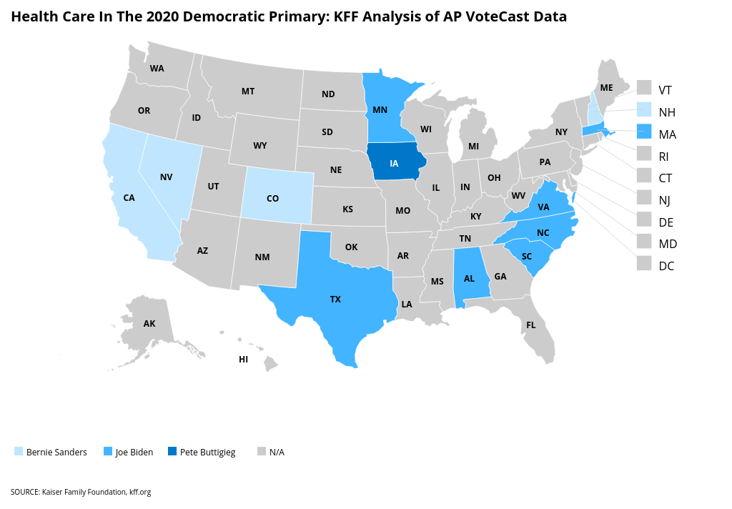 ---
Related Posts
https://canceradvocacy.org/blog/health-care-roundup-feb-21-2020/
https://canceradvocacy.org/blog/health-care-roundup-feb-7-2020/
https://canceradvocacy.org/wp-content/uploads/2017/01/NCCS-Starburst-250px.png
250
250
actualize
https://canceradvocacy.org/wp-content/uploads/2020/06/NCCA-Logo.png
actualize
2020-03-06 12:58:27
2020-07-06 09:54:22
Health Care Roundup: ACA Anniversary Met with a Challenge; Coronavirus Coverage; and More