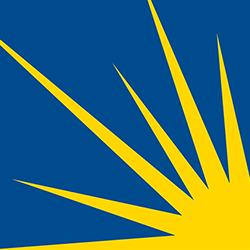 Health Care Roundup: New Surprise Billing Proposal; When a Young Adult Has Cancer; Breakthrough Immune Cell Discovery; NCCS Project Webinar; More
We aim to make the Health Care Roundup a concise, one-stop summary of what you need to know as we continue working together to make cancer care better for everyone.Your feedback is always welcome to make our content more useful to you. Please send comments to feedback@canceradvocacy.org.
Subscribe to our email list and receive these updates in your email box »
---
HEALTH CARE HIGHLIGHTS
NCCS Joins ACA Amicus Brief
NCCS joined with other patient groups in an amicus brief (a friend of the court brief) this week to challenge the administration's October 2019 proclamation that would prevent immigrants from entering the U.S. if they cannot show they will be covered by approved health insurance within 30 days of entering the U.S. The proclamation would allow ACA-exempt, short-term limited duration insurance plans which, as we have reported, do not provide minimum essential coverage. The brief argues the proclamation undermines domestic health care policy, specifically the ACA and Medicaid programs. Read the entire brief here.
A New Bipartisan Surprise Billing Bill
Today, the House Ways and Means Committee released the legislative text of their bipartisan surprise medical billing proposal, The Consumer Protections Against Surprise Medical Bills Act. After Congress failed to pass surprise billing legislation in 2019, Congressmen Richard Neal (D-MA) and Kevin Brady (R-TX) developed their own version that includes arbitration, where a third-party arbiter would settle disputes over surprise medical bills. This legislation is designed to curb unexpected medical bills from out-of-network specialists during emergency room visits.
---
HEALTH POLICY QUIZ
Kaiser Family Foundation
Test your knowledge about health facts, policy issues, and proposals emerging among presidential candidates in a top voter issue: health care!
Take Kaiser Family Foundation's Quiz »
Support NCCS while shopping on Amazon.
A portion of your Amazon purchases will be donated to NCCS when you choose NCCS as your AmazonSmile charity.
Get Started »
---
WHAT WE'RE READING
New York Times
Cancer may be known as a disease of the aging but it does not discriminate against adolescent and young adult survivors. This younger population of survivors are often caught in the "no-man's land" of oncologists who usually have pediatric or senior patients. What about the survivors who may feel out of place sitting in an infusion chair receiving treatment next to a child?
Fast Company
Fast Company discusses how having cancer can change everything and provides concrete tips for how and what to say to a colleague who has been diagnosed with cancer.
The Telegraph
Cardiff University researchers discovered a major breakthrough in a new type of immune cell that kills most cancers. "This was a serendipitous finding, nobody knew this cell existed."
---
WHAT WE'RE LISTENING TO
NCCS
What would health care measurement look like if it reflected what patients and caregivers say matters most to them? NCCS set out to answer that question. We hosted a webinar yesterday to share the results of our project, "Redefining Functional Status: A Patient-Led Quality Measurement Effort."
Length: 57 Minutes
---
Related Posts
https://canceradvocacy.org/blog/health-care-roundup-jan-24-2020/
https://canceradvocacy.org/blog/health-care-roundup-jan-10-2020/
https://canceradvocacy.org/wp-content/uploads/2017/01/NCCS-Starburst-250px.png
250
250
actualize
https://canceradvocacy.org/wp-content/uploads/2020/06/NCCA-Logo.png
actualize
2020-02-07 16:36:07
2021-02-12 10:17:06
Health Care Roundup: New Surprise Billing Proposal; When a Young Adult Has Cancer; Breakthrough Immune Cell Discovery; NCCS Project Webinar; More