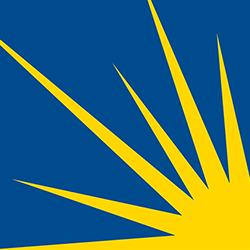 NCCS Health Care Roundup: Gov't Shutdown Threat; NCCS Webinar; Analysis of 8 Democratic Universal Health Care Plans; More
In order to bring you the latest cancer-related health care policy and news, we at NCCS combined our 
ACA Updates
 and 
What Caught Our Eye (WCOE)
 content into a weekly email and blog post. We aim to make this a concise, one-stop summary of what you need to know as we continue working together to make cancer care better for everyone.
Your feedback is always welcome
 to make our content more useful to you. Please send comments to 
feedback@canceradvocacy.org
.
Subscribe to our email list and receive these updates in your email box each week »
Note: The Health Care Roundup will not be published during the holidays. NCCS will resume publication on January 11.
---
HEALTH CARE HIGHLIGHT
Government Shutdown Threat, NCCS Webinar On Health Care in New Congress, and Federal Pass-Through Funding for Reinsurance Programs
After days of tense negotiations, the House and Senate left town Thursday with no plan to avoid a partial government shutdown. The House will return December 19, leaving only 72 hours for both parties to reach an agreement before a shutdown goes into effect at midnight on December 21. Most of the tension surrounding the potential shutdown surrounds funding for President Trump's border wall.
This week, NCCS hosted a post-election webinar with special guest Zack Marshall, Legislative Director for Congressman John Yarmuth (KY-3). Zack provided a recap of the election and predictions for what to expect regarding health care policy for 2019. A recording of the webinar will be shared via email with those who registered as soon as it is available.
On December 10, the Centers for Medicare and Medicaid Services (CMS) posted notifications to states on the amount of federal pass-through funding they will receive under the ACA's 1332 waivers. Alaska, Maine, Maryland, Minnesota and Oregon used a section 1332 waiver to adopt a state-based reinsurance program, which helps insulate insurers from heavy losses if they end up enrolling a sicker population with higher claims. Insurers can thus lower their premiums, instead of raising rates for everyone.
To learn more about these waivers and the pass-through funding, check out the latest Health Affairs article.
---
CHART OF THE WEEK
The Kaiser Family Foundation
New analysis by the Kaiser Family Foundation found that 15 million people, or 55% of those who are uninsured, are eligible for ACA premium subsidies or Medicaid/CHIP. December 15 is the deadline to sign up for health insurance and to qualify for premium subsidies for 2019 in most states.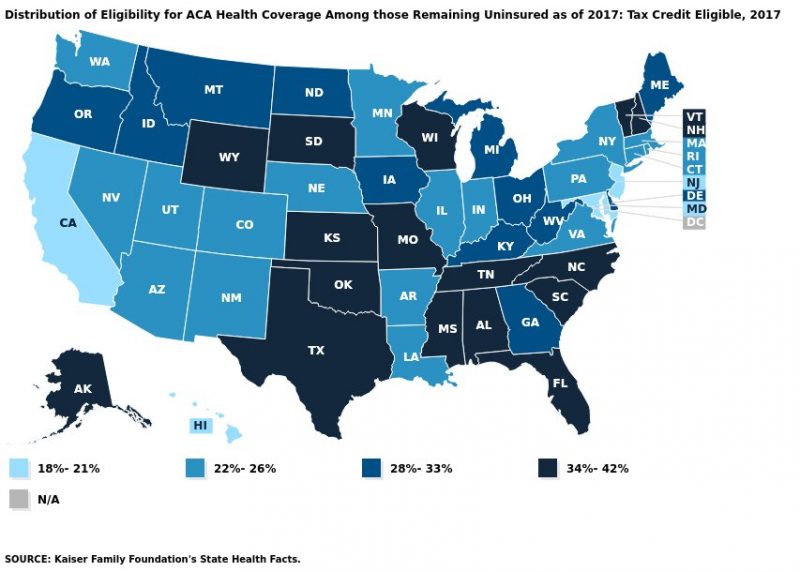 Chart: Kaiser Family Foundation
Support NCCS while shopping on Amazon for the holidays.
A portion of your Amazon purchases will be donated to NCCS when you choose NCCS as your AmazonSmile charity.
Get started »
---
IMPORTANT READS
Politico
With only a few days left to negotiate a way to avoid a partial government shutdown, the House and Senate left town Thursday without making progress on a deal.
Vox
Vox reporters read and analyzed the 8 congressional plans to expand Medicare and Medicaid. "These plans are the universe of ideas that Democrats will draw from as they flesh out their vision for the future of American health care."
USA Today
Former CMS administrator, Andy Slavitt, outlines what's happening in open enrollment this year and stresses the need to get the word out about the Saturday deadline for enrolling through the ACA.
Reuters
Democratic Sens. Richard Blumenthal (Conn.), Kamala Harris (Calif.), Amy Klobuchar (Minn.) and Jeff Merkley (Ore.) introduced legislation to allow the government to prohibit prescription drug price hikes if they are unjustifiably expensive. While both parties continue to express interest in passing bills in response to rising drug costs, concrete steps forward remain elusive.
---
Related Posts
https://canceradvocacy.org/nccs-news/nccs-strongly-objects-to-new-cms-waiver-options-that-seek-to-further-undermine-the-aca/
https://canceradvocacy.org/blog/health-care-roundup-dec-7-2018/
https://canceradvocacy.org/wp-content/uploads/2017/01/NCCS-Starburst-250px.png
250
250
actualize
https://canceradvocacy.org/wp-content/uploads/2020/06/NCCA-Logo.png
actualize
2018-12-14 14:14:53
2018-12-14 14:14:53
NCCS Health Care Roundup: Gov't Shutdown Threat; NCCS Webinar; Analysis of 8 Democratic Universal Health Care Plans; More