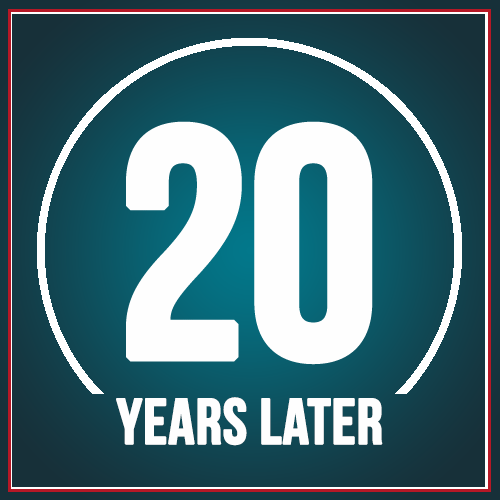 Guest Video: Meghan Gutierrez of LRF Discusses Progress in Lymphoma Treatment and Advocacy
This post is part of our 20 Years Later blog series which examines progress in advancing the principles in the 1995 NCCS publication Imperatives for Quality Cancer Care: Access, Advocacy, Action, and Accountability (Imperatives). The Twelfth Principle states, "Cancer survivors, health care providers and other key constituency groups must work together to increase public awareness; educate consumers, professionals, and public policy makers; develop guidelines and disseminate information; advocate for increased research funding; and articulate for and promote survivors' rights."
Meghan Gutierrez, CEO of the
Lymphoma Research Foundation (LRF)
sat down with us at our Cancer Policy Roundtable last month to talk about LRF's patient tools and advocacy programs and how they have evolved to meet the needs of lymphoma and CLL survivors. To learn about becoming an advocate for lymphoma, go to
lymphoma.org/advocacy
.
VIDEO TRANSCRIPT:
The Lymphoma Research Foundation's mission is to eradicate lymphoma and serve those touched by this disease. Over the past two decades, we've seen tremendous strides made in the treatment and understanding of lymphoma and CLL. Patients have more treatment options than ever before. We also know that patients really want their voice to be heard. They want to advocate, not only for their own treatment options, but they also want to advocate for greater investment for lymphoma research. They also want to ensure that they are being heard in the treatment development process.
As we've learned more about lymphoma and CLL, the foundation's education programs have likewise needed to evolve. Our in person programs are still a primary way in which patients access disease-specific information produced by our foundation. But as information about lymphoma has involved, so have the ways in which we reach patients and their caregivers. This includes online content, webcasts, podcasts, webinars, teleconference, and even the development of the nation's first ever lymphoma-specific mobile app, Focus on Lymphoma.
Over the past several years, we've seen an increase in the number of patients and caregivers who wish to make their voice heard as a part of the public policy-making process. Through the Lymphoma Research Foundation's advocacy program, more than 5,000 grassroots advocates across the country have ensured that they make their voice heard in Washington, DC. A wide range of policy programs have encompassed our public policy agenda at LRF. Patients advocate for greater federal investment in lymphoma and cancer research. They've also sought to create a reimbursement mechanism for cancer care planning, which we know is so important for all cancer patients. They've also sought to educate lawmakers on oral therapies, on new treatment modalities for lymphoma patients, and access to new and novel targeted therapeutics for lymphoma and CLL patients.
---
About the guest: Meghan Gutierrez is Chief Executive Officer (CEO) of the Lymphoma Research Foundation (LRF), the nation's largest non-profit organization devoted exclusively to funding lymphoma research and providing patients and health care professionals with critical information on the disease.
Gutierrez has focused her entire career in the government and philanthropic sectors, beginning as a Congressional staff member for one of the U.S. House of Representatives' foremost leaders on health care policy, then shifting to the non-profit arena, working on an array of health-related issues, ranging from mental health parity and rare disease awareness to medical technology and the treatment of chronic disease.

The views or opinions expressed in any guest post featured on our site are those of the guest author and do not necessarily reflect the opinions or views of the National Coalition for Cancer Survivorship. Read our blog and comment policies here.
---
https://canceradvocacy.org/wp-content/uploads/2015/01/20years.gif
500
500
actualize
https://canceradvocacy.org/wp-content/uploads/2020/06/NCCA-Logo.png
actualize
2015-12-27 12:55:56
2015-12-27 12:55:56
Guest Video: Meghan Gutierrez of LRF Discusses Progress in Lymphoma Treatment and Advocacy