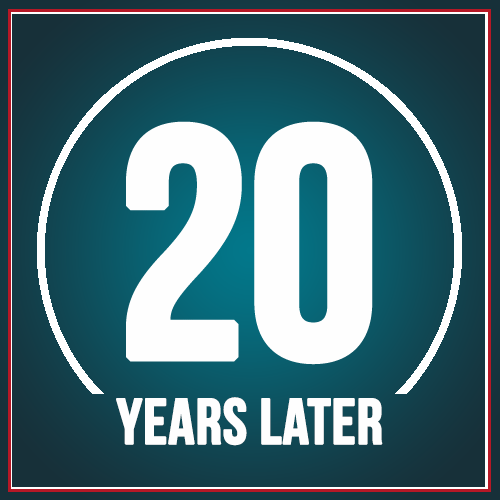 This post is part of our 20 Years Later blog series which examines progress in advancing the principles in the 1995 NCCS publication Imperatives for Quality Cancer Care: Access, Advocacy, Action, and Accountability (Imperatives). The Twelfth Principle states, "Cancer survivors, health care providers and other key constituency groups must work together to increase public awareness; educate consumers, professionals, and public policy makers; develop guidelines and disseminate information; advocate for increased research funding; and articulate for and promote survivors' rights."
In 1995, NCCS published "Imperatives for Quality Cancer Care," an influential publication that represented a new approach to defining quality cancer care from the patient perspective. Throughout 2015, the 20th anniversary of the Imperatives, we have revisited the issues and measured the progress made in twenty years of advocacy through a special series of videos, guest posts, and commentaries. For the final post in the series, Dr. Julia Rowland, the current Director of the Office of Cancer Survivorship, discusses the history and impact of the Imperatives document, the progress made in cancer survivorship in the last 20 years, and some of the current challenges the field of survivorship faces. The video is split into three parts.
Part One: A History of the Imperatives Document
VIDEO TRANSCRIPT:
---
Part 2: 20 Years Later – How Far Have We Come?
VIDEO TRANSCRIPT:
---
Part 3: Survivorship Moving Forward, New Challenges
VIDEO TRANSCRIPT:
---
About the Guest:
Julia Rowland, PhD is the Director of the Office of Cancer Survivorship (OCS), Division of Cancer Control and Population Sciences (DCCPS), at the National Cancer Institute (NCI). Since she assumed the position of full-time Director of the OCS in 1999, Dr. Rowland has sought to champion the visibility of and investment in cancer survivorship research both within the Institute and across other federal and non-governmental agencies, and to raise public awareness about the health and quality-of-life needs of the growing population of cancer survivors and their families.

The views or opinions expressed in any guest post featured on our site are those of the guest author and do not necessarily reflect the opinions or views of the National Coalition for Cancer Survivorship. Read our blog and comment policies here.
---
https://canceradvocacy.org/wp-content/uploads/2015/01/20years.gif
500
500
actualize
https://canceradvocacy.org/wp-content/uploads/2020/06/NCCA-Logo.png
actualize
2015-12-28 12:33:54
2015-12-28 12:33:54
20 Years Later Series Wrap-Up: Julia Rowland Shares a History of the Imperatives and the Current Challenges in Survivorship