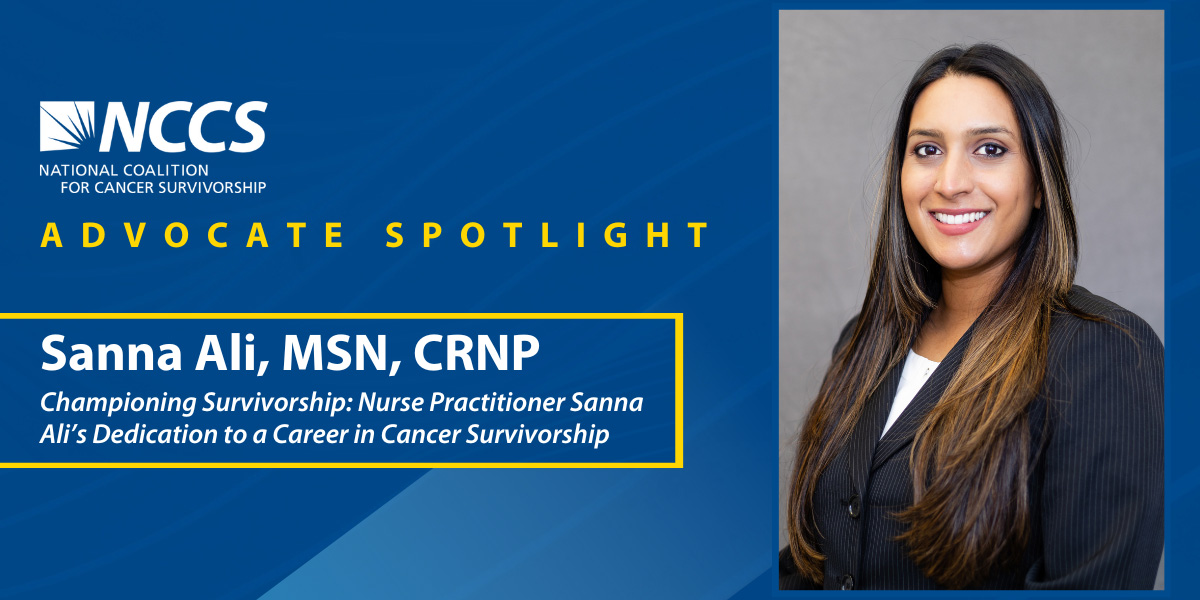 Championing Survivorship: Nurse Practitioner Sanna Ali's Dedication to a Career in Cancer Survivorship
Sanna Ali is a dedicated Nurse Practitioner currently pursuing her PhD in Nursing at The George Washington University. Sanna started her nursing career as a registered nurse in an inpatient pediatric hematology oncology unit. She shares that working with childhood cancer patients had one of the most profound impacts on her life. "The experience was extremely difficult emotionally, but it was also very rewarding."
When she became a nurse practitioner, she shifted her practice to outpatient radiation oncology, primarily working with adults. In this role, she cared for patients from newly diagnosed through post-treatment follow-up, and until the end of life. "This was my first real exposure to patients who had completed their cancer treatments and were moving on to live life as cancer survivors," she recalled.
Sanna recognized that survivors needed more. "I started to notice the other challenges that my patients were having," she said, "like psychosocial issues, work-related challenges, physical limitations, and so much more. And I felt like there wasn't much that we could offer our patients. Or more importantly, I didn't feel like we had the time to address all these ancillary issues that they were having. Our patients were surviving their cancer, but [the care we were providing] wasn't enough to propel them to a life of quality." That's when Sanna realized she wanted to focus her career on survivorship work.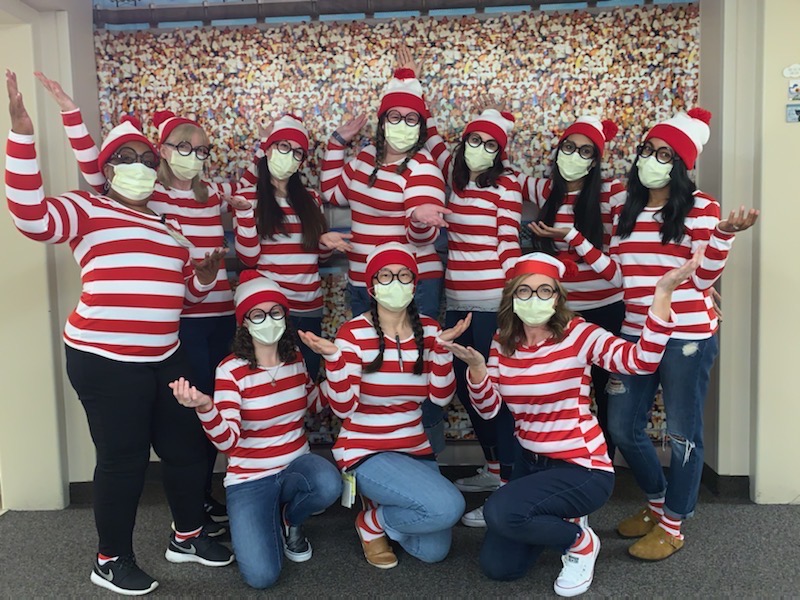 Sanna's academic focus in her PhD program revolves around understanding cancer survivorship. She explores cancer survivorship delivery models, emphasizing the vital role of nurses and nurse practitioners. Additionally, Sanna investigates the positive impact of lifestyle modifications on survivors' quality of life and outcomes. By empowering patients to take control of their cancer journey, she believes that lifestyle choices can be transformative.
When she completes her PhD in nursing, Sanna's goal is to be a clinician researcher focused on improving cancer survivors' outcomes and quality of life. She wants to play a role in addressing gaps and opportunities to improve care for cancer survivors. "I've always enjoyed working side-by-side with patients. I plan to continue practicing as a nurse practitioner in oncology, but I am excited to take this role a step further and to conduct research that's going to benefit the oncology community." As a clinician researcher, Sanna will resume seeing patients in clinic, but also have the support of an academic institution to conduct research. "It's the best of both worlds," she says. "I want to benefit my patients by doing the work but I also want to contribute to research that's going to directly benefit them as well."
Sanna underscores the need for proper infrastructure, specialized personnel, and increased awareness to provide robust and comprehensive support to survivors. She recognizes some of the biggest challenges that cancer survivors face are "a lack of resources, a lack of health professionals dedicated to survivorship, and poor awareness and education about survivorship among stakeholders. This includes patients, careivers, and health care providers across the spectrum."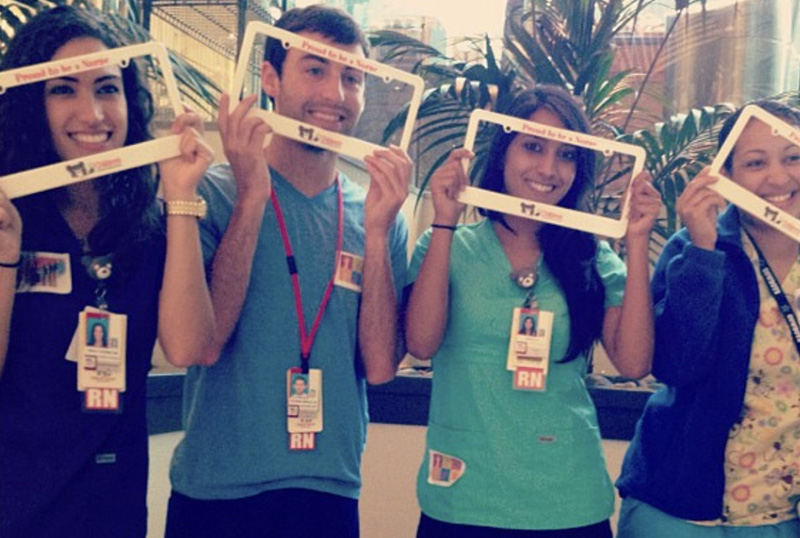 She admits survivorship care is no small feat. It's complex. To deliver quality survivorship care, she says, "we need proper infrastructure and that includes personnel who can address the multifaceted needs of our cancer survivors." She points to a key frustration preventing the delivery of quality survivorship care: "Currently, there are no specific reimbursement codes for survivorship care and planning. This leaves little incentive for institutions to invest in survivorship care or clinics." Sanna is determined to contribute to quality care. "To deliver robust, comprehensive survivorship care, we need cancer survivorship professionals as well," she says.
"To better support cancer survivors, health care providers must recognize their evolving needs beyond disease surveillance and symptom management. Regular assessment of changing needs is crucial for providing appropriate support. Providers should effectively convey the importance of survivorship care to patients and empower them to take control of their health. Patients, in turn, play a significant role in their own care by educating themselves about potential challenges and available resources."
Sanna found a valuable connection with the National Coalition for Cancer Survivorship (NCCS) during her pursuit of survivorship work. The Survivorship Champions program and webinars provided by NCCS allow her to network with professionals, stay updated on relevant topics, and ensure her work directly benefits the survivorship community, she says.
"I learned about the Survivorship Champions program and it has absolutely influenced my work. The Survivorship Champions webinars allow me to listen to other survivorship professionals talk about timely topics related to survivorship. The program has also connected me to those professionals. I'll send them an email. And nine out of 10 times, they are happy to talk to me about survivorship. The Survivorship Champions webinars are highly valuable for networking and to just stay up to date on what's going on." Sanna also thinks the newsletters are also great. "I look forward to them every month when they come out. I am just so grateful for NCCS and for the Survivorship Champions program."
Sanna also attended the Cancer Policy Roundtable in April 2023. "I thought it was excellent," she said. "I was honored to be a part of that event. What was most valuable about this meeting to me was to see the involvement of multiple stakeholders. There were multidisciplinary health care professionals, nurses, physicians. There were researchers there from the Office of Cancer Survivorship. There were survivors, there were government agencies, insurance and pharmaceutical companies, all of these groups coming together and discussing topics that impact cancer survivors and ultimately how we can improve survivorship care and outcomes. It was very well put together, with an excellent choice of participants. And what I got out of it most was this is a multidisciplinary team. And that's exactly what we need for when we actually translate this into survivorship care for our patients!"
Sanna Ali's dedication to cancer survivorship and her lifetime commitment to patient care make her an exceptional advocate. And, she wants you to be an advocate as well:
"My advice for others who may be going through cancer treatment or caring for a loved one with cancer is to be an advocate. Your health care team does want you to have the best quality of life and the best health care outcomes. However, no single person has all the answers and knows how to deal with all the complex needs that you or your loved one may be dealing with. Cancer care requires a team, and that team includes patients and caregivers. So let your health care team know what you need, whether it's work related, physical symptoms, anything else. Someone on the team will be able to help you or help point you in the right direction so you can get the services and the resources you need to lead a healthy life."
# # #
https://canceradvocacy.org/wp-content/uploads/Sanna-Ali-Advocate-Spotlight-Web-feat.jpg
600
1200
NCCS Staff
https://canceradvocacy.org/wp-content/uploads/2020/06/NCCA-Logo.png
NCCS Staff
2023-07-12 13:28:51
2023-07-12 13:30:46
Championing Survivorship: Nurse Practitioner Sanna Ali's Dedication to a Career in Cancer Survivorship