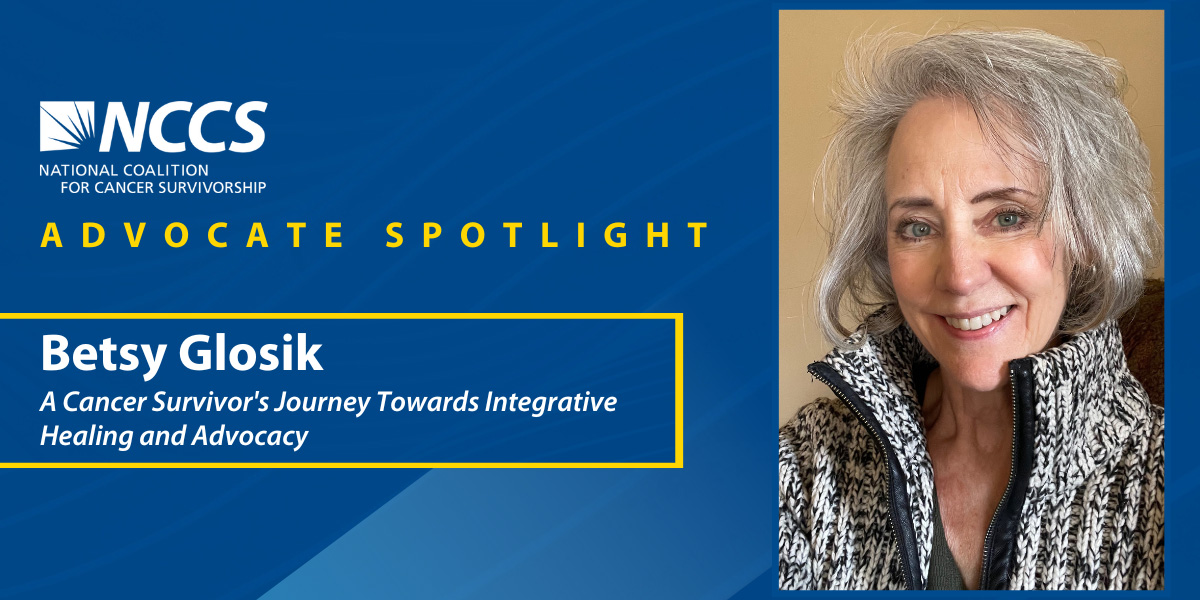 Betsy Glosik: A Cancer Survivor's Journey Towards Integrative Healing and Advocacy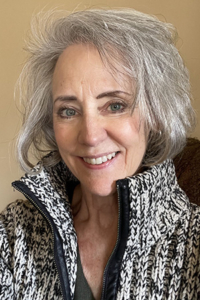 Advocate Spotlight: Betsy Glosik
For Betsy Glosik, the early 2000s brought one trauma after another. She lost her aunt to melanoma. Then, tragically she lost her 20-yr old daughter to a car accident. In 2003, after years of mentioning her concerns about a mole on her foot to her dermatologist, and repeatedly having her concerns dismissed, Betsy was diagnosed with melanoma, which was treated with a skin graft and a lymph node biopsy to confirm the cancer had not spread. Through this experience, Betsy learned to trust her instincts and be her own advocate when it comes to her health. This lesson was reinforced when she was diagnosed with a second cancer — breast cancer — in 2007 after a radiologist noticed a tumor that was difficult to see on a mammogram. Betsy knew that if someone hadn't looked at it the right way, it could have impacted her survival. She had a lumpectomy, chemotherapy, and radiation, but not before firing her first oncologist and finding someone who would listen to her concerns and work with her to find the best treatment plan. Betsy's experiences have taught her the importance of being proactive about your health and asking questions to ensure you receive the best possible care.
Betsy had an allergic reaction to her first chemotherapy infusion. Reassured that additional Benadryl would help her tolerate the second treatment, she moved forward. Just moments into the 2nd treatment, Betsy went into anaphylaxis, her heart rate dropping to just 40bpm. Thankfully, her care team was able to revive her. It became clear that she'd have to take a different route to healing. Together with her new oncologist, Betsy chose a different treatment typically used for metastatic breast cancer patients. After years of trauma coupled with the physical side effects of treatment, Betsy intuitively knew she needed more. "Stress was a clue," she said, "it got me to think about what else I could do to help myself that wasn't another drug. Something that would be empowering." She already had a consistent exercise regimen, but learned more about the benefits of yoga, nutrition, massage, acupuncture, and improving her gut microbiome. Betsy shares, "Integrative modalities are going to be the game changer for so many people and make a big difference in not just surviving but thriving."
Motivated by her own experience, Betsy founded the nonprofit Destination Hope, which offered retreats to cancer survivors providing them access to integrative modalities and the creative arts. Building on her advocacy work, Betsy joined Bag It Cancer at their annual ESCAPE to Thrive conference, where she first encountered Shelley Fuld Nasso, NCCS's CEO. Moved by the presentation, Betsy become an
NCCS Cancer Policy and Advocacy Team (CPAT)
member in 2015. In 2016, Betsy received a scholarship to attend the Society of Integrative Oncology's (SIO) annual meeting. There, she became a champion for more organized and active involvement of patient advocates. She co-chaired SIO's Patient Advocate Committee for 6 years, and Betsy remains an actively involved advocate with both organizations.
In 2018, Betsy joined NCCS's Redefining Functional Status committee, which highlighted how challenging it is for cancer patients to return to "normal" after treatment. Betsy points out, "there are side effects both physically and mentally that may or may not ever leave us. So the challenge is to drop the idea of returning to 'normal' and assess what it truly means to function with new limitations imposed on us by treatment, live our lives fully, and work to improve the medical system so that these issues are recognized and addressed throughout survivorship."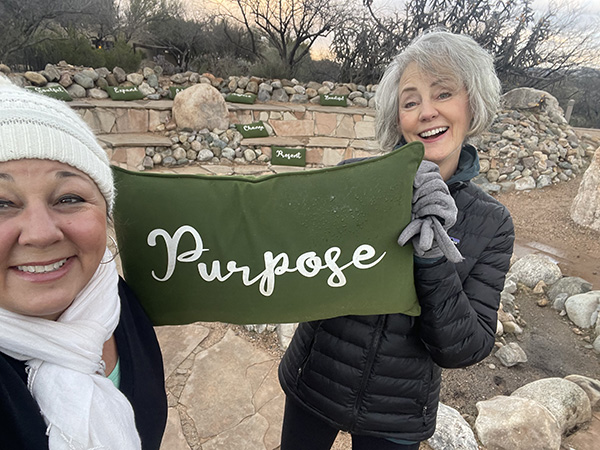 Betsy's been an instrumental voice in developing NCCS's Integrative Oncology patient information page to create awareness for evidence-based modalities that can improve a cancer survivor's quality of life. Betsy joined with other NCCS advocates to share her insights and recommendations for the Enhancing Oncology Model that Centers for Medicare and Medicaid Services (CMS) is implementing. The project aims to improve patient care across participating organizations.
Betsy asserts that "Giving the patient perspective on what is imperative to improve the efficacy of care is essential.  For instance: Issues such as accessibility to treatment can't just be noted and become a statistic in the project.  Oncology practices need to step up and address how they can work (perhaps with community partners) to actually change how care is delivered once the roadblocks to care are uncovered. Recognizing deficiencies in the system is not enough; we need to take action to address these issues and find impactful solutions. Patient advocates are the voices that can give the most clarity on what needs to be addressed and give suggestions on impactful solutions."
"Cancer advocacy is urgent," says Betsy. There is "a sense of urgency to get something done because our time is short, and we recognize it more than the majority of the population." Her advice to others wondering what they can do to become an advocate: "Engage with people. You'll find that you're not alone in it, and that there's power in that. There's so much power in what you can do as an individual. Your experience and your health goals matter."
# # #
https://canceradvocacy.org/wp-content/uploads/Betsy-Glosik-Advocate-Spotlight-Blog-Banner.jpg
600
1200
NCCS Staff
https://canceradvocacy.org/wp-content/uploads/2020/06/NCCA-Logo.png
NCCS Staff
2023-03-08 12:55:13
2023-03-08 12:55:13
Betsy Glosik: A Cancer Survivor's Journey Towards Integrative Healing and Advocacy