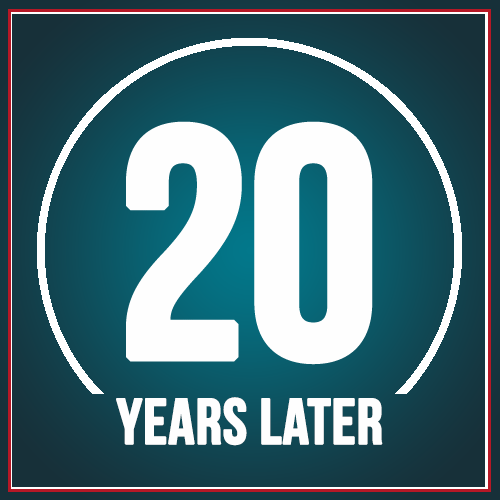 Guest Post by Amy Abernethy of Flatiron Health: Long-Term Medical Data Collection Improves Care Quality, Outcomes
The eighth principle in the Imperatives for Quality Cancer Care states, "Systematic long-term follow-up should generate data that contribute to improvements in cancer therapies and decreases in morbidity." In this post, Dr. Amy Abernethy addresses promising advances in the long-term collection of medical data, which could ultimately help medical professionals better understand what treatments are right for individual patients.
---
I once had a patient named Janet. Janet was a curly redhead emergency department nurse. She was vibrant, sweet, and vivacious, had melanoma, and was passionate about her data (her "story" as she liked to call it) being used in ways that would impact the future of cancer care. But this isn't as easy as it might seem.
Janet wanted her story to be immortalized through research. As a nurse, she knew that clinical research and evidence development were fundamental to developing new treatments, and to getting them disseminated. She was mystified to find how hard this really was in the real world–that the data typed into the electronic health record (EHR) was really intended to support research, and that investigators and healthcare organizations were more focused on maintaining data rights to box out the competitor than contributing to a global good. Janet's story was inaccessible to support her intentions.
Janet reminded me: While it's critical that we work to obtain robust data to ensure that cancer patients receive the right treatment at the right time, there are key ingredients that are needed in order to make this happen. The first is that we need to have a large enough dataset in order to be able to draw statistically significant conclusions. In addition, the data needs to be longitudinal, so that we can capture complete information that allows us to see the full picture of what happened to each patient–from beginning to end. And, as Janet pointed out, it needs to be easy, comfortable, and controllable for patients to provide their data in a meaningful way.
"We are now able to use these data in ways that were impossible just a decade ago. Large scale outcomes analyses can help us understand the relationship between treatment sequence and mortality;
should a person with metastatic melanoma receive treatments A then B then C, or B then A then C?"
In addition to amassing a large amount of longitudinal data, we also need to ensure that this data is transferred into a common format that is analyzable and ready for use. Even the most seemingly consistent data types like laboratory tests and demographics are inconsistently collected. Often referred to as "structured data", these data types must be transferred into a single format–a painstaking task even under the best of circumstances. But the rich information is in the hard-to-reach corners of the medical story: the "unstructured data". This includes written medical case notes (akin to clinical stories), pdf documents (akin to image files), and important "others", such as the scanned condolence card. These data types are fundamental in telling Janet's story through data. However, clinicians talk about aspects of care differently based on their training, practice environment, and personal preferences. In order to compensate, we need to be prepared to invest in the hard work of culling the unstructured documents for key pieces of information that are critical to understanding a patient's story. Current technology is not yet intelligent enough to completely automate this process, so it is quite laborious to fully abstract, analyze and interpret this unstructured data. Nonetheless, it is paramount to telling Janet's story.
The amazing part is that Janet's vision is happening. Her longitudinal story is being immortalized through data. Structured plus unstructured data processing, in a manner like what we are doing at Flatiron Health, is starting to turn her interrupted story into a full tale. Data sharing across the whole Flatiron Health network, soon to represent 20% of cancer patients in the US, is leading to the amalgamation of many many stories of Janets, Joes, Jennifers, and Javiers. Connecting in other datasets, like mortality, insurance claims, genomics, and patient reported outcomes helps to round out the stories.
What is next? We are now able to use these data in ways that were impossible just a decade ago. Large scale outcomes analyses can help us understand the relationship between treatment sequence and mortality; should a person with metastatic melanoma receive treatments A then B then C, or B then A then C? We can better understand the interplay between choice of treatment sequence and side effects. We're able to deliver just-in-time information to providers about their selected treatments, including patient education materials and financial assistance programs, to ensure that both patients and providers are adequately prepared. We're able to compare "like" patients over time, and look for emerging patterns in response to various treatments, furthering research and development of effective drugs. Ultimately, providers will be able to query the data set for patients similar to the one that is sitting in front of them. They could then identify the most effective line of therapy based on specific characteristics–which will bring down cost, improve quality of life for cancer patients, and ultimately make cancer a manageable disease with evidence-based treatments for every patient.
Janet wanted to donate her data for the benefit of future cancer patients in a way that was meaningful. In order to get there, we all have to work together–patients, providers, payers, pharma, regulatory agencies–to collaborate in the name of improved cancer care. We need to jointly identify a trusted, common data set that can be used for this purpose, and ensure that it is reliable, accurate, and available when needed. We need to work for Janet, so that even though Janet is no longer here, her legacy can live on through her data, ensuring that future patients are able to get the right treatment at the right time.
---
About the Author:

Amy Abernethy is the Chief Medical Officer and SVP of Oncology at Flatiron Health. Before joining Flatiron, Amy was Professor of Medicine at Duke University, and ran the Center for Learning Health Care in the Duke Clinical Research Institute and Duke Cancer Care Research Program in the Duke Cancer Institute. For more than a decade, she has pioneered the development of technology platforms to spur novel advancements in cancer care, including the development of systems by which big data can support personalized medicine and scientific discovery.
About Flatiron Health:
Flatiron Health helps the oncology community deliver better, more efficient care by powering an innovative platform to address today's healthcare challenges. The Flatiron Health OncologyCloud™ platform includes the industry-leading electronic medical record for oncology, advanced analytics, patient portal, and integrated billing management. Backed by Google Ventures, First Round Capital, LabCorp and others, Flatiron's industry-first technology platform and integrated suite of products deliver comprehensive support for cancer care providers and life science companies.

The views & opinions expressed in any guest post featured on our site are those of the guest author and do not necessarily reflect the opinions & views of the National Coalition for Cancer Survivorship.
Read our blog and comment policies here.
---
https://canceradvocacy.org/wp-content/uploads/2015/01/20years.gif
500
500
actualize
https://canceradvocacy.org/wp-content/uploads/2020/06/NCCA-Logo.png
actualize
2015-08-27 12:45:47
2015-08-27 12:45:47
Guest Post by Amy Abernethy of Flatiron Health: Long-Term Medical Data Collection Improves Care Quality, Outcomes