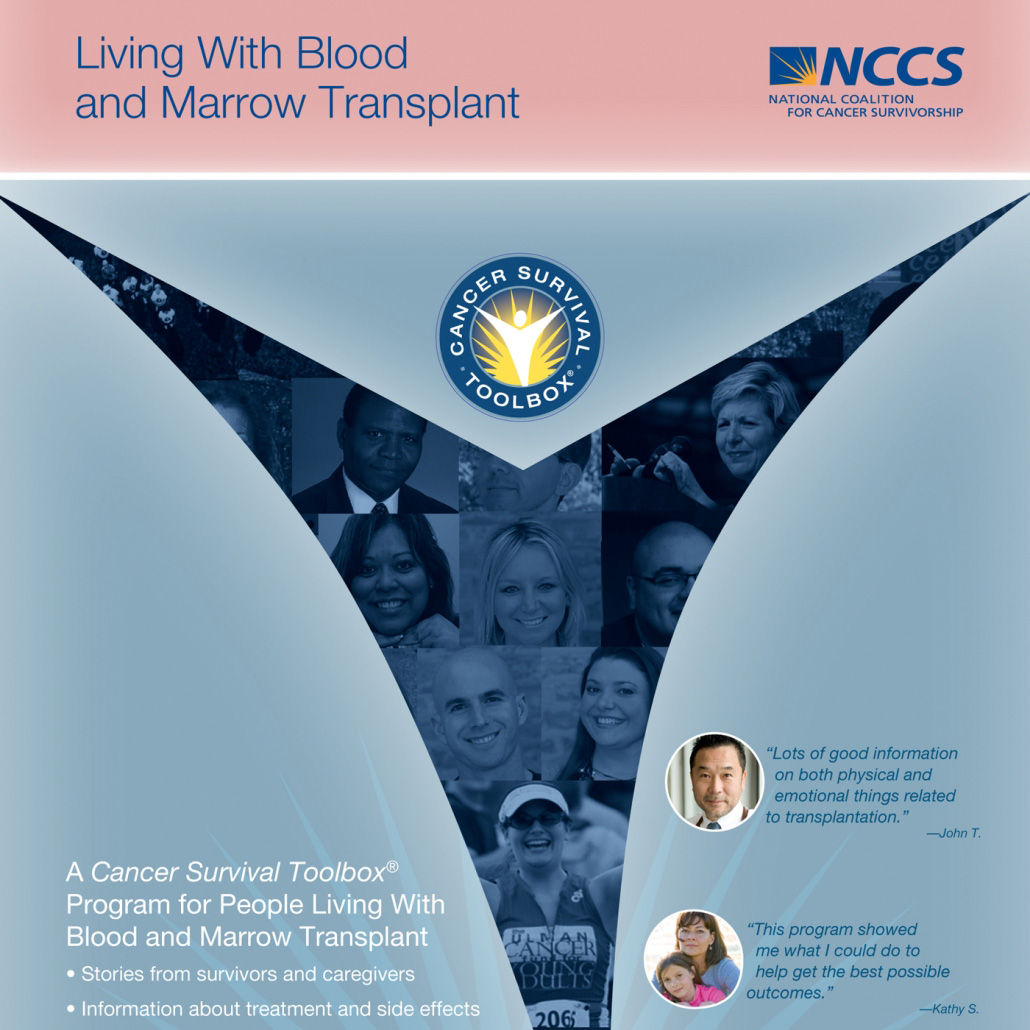 We're Going Digital: Last Week to Order Cancer Survival Toolbox – Blood Cancer Programs in Audio CD
TIME'S RUNNING OUT: Cancer Survival Toolbox – Blood Cancer Programs – Free Shipping on Bulk Audio CD Orders
The National Coalition for Cancer Survivorship (NCCS) is pleased to announce that the Cancer Survival Toolbox© is going fully digital! If you would like to order any audio CDs of the following blood cancer programs, please do so by this Friday, December 12 at 5:30 PM EST. This week only, we offer free shipping for bulk orders of our blood cancer programs. To place an order please call 877.NCCS.YES or email jgarcia@canceradvocacy.org.
In your email, please include your name, hospital or organization, address, phone number, and desired quantity of the following modules:
Cancer Survival Toolbox: Living with Chronic Lymphocytic Leukemia
Hard copies of the main Cancer Survival Toolbox, Cancer Survival Toolbox (Spanish Edition), and Cancer Survival Toolbox: Dying Well will still be available in limited quantities while supplies last. Call 877.NCCS.YES to order your copy.
These resources will continue to be available online via download and streaming at www.canceradvocacy.org
https://canceradvocacy.org/wp-content/uploads/blood-cancer-programs.jpg
1030
1030
actualize
https://canceradvocacy.org/wp-content/uploads/2020/06/NCCA-Logo.png
actualize
2014-12-09 11:55:24
2020-12-30 09:36:49
We're Going Digital: Last Week to Order Cancer Survival Toolbox – Blood Cancer Programs in Audio CD