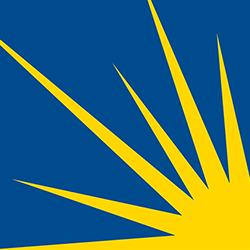 What Caught Our Eye: ACA Replacement Bill Analysis; Cancer Care Reality in an "Ocean of Hype;" a Highly Effective CML Drug
What Caught Our Eye (WCOE), March 10, 2017
What Caught Our Eye is our week-in-review blog series, where we recap the cancer policy articles, studies, and stories that caught our attention.
Affordable Care Act
Replacement Bill Introduced In Congress
The American Health Care Act (AHCA) was introduced in the House earlier this week. A great deal has been written analyzing this legislation, and so we only highlight a few articles here looking at different aspects.
New from Tim Jost: Examining the House Republican #ACA #RepealAndReplace legislation https://t.co/yoLa33fru3 #jostdoit

— Health Affairs (@Health_Affairs) March 7, 2017
A breakdown of the premium cost changes:
Republican health care plan hits older and poorer enrollees the hardest https://t.co/tgEOIbWODm

— Vox (@voxdotcom) March 7, 2017
CBPP Analysis of the Bill
The Center on Budget and Policy Priorities has a lot of excellent analysis on the AHCA. This article highlights the fact that "in 11 states, tax credits would be cut more than in half" to help people pay their premiums. It also states: "Consumers' costs would probably increase even more than tax credits would fall, since the House plan would likely cause individual market premiums to rise."
House #GOP #ACARepeal plan would make insurance even less affordable in these high-costs states: https://t.co/RuTZohp9S1 #ProtectOurCare pic.twitter.com/enkJGOFbU6

— Center on Budget (@CenterOnBudget) March 9, 2017
ACA Support Continues to Climb
While repeal and replacement of the ACA is being debated, the law is seeing some of its highest support on record.
NEW POLL:
18% of the public wants immediate #ACA repeal
28% want to wait for replacement plan
48% oppose repealhttps://t.co/bYZtCzWJ2f pic.twitter.com/EhW8j2GsRd

— KFF (Kaiser Family Foundation) (@KFF) February 24, 2017
---
Cancer Policy
The Reality of Cancer Care
STAT News has an honest and sobering article about the need to "do better in communicating the reality of cancer care to patients."

Cancer drugs are all too often hailed as miracles, breakthroughs, game-changers, or even cures, even when they are no such thing. We recently reported in JAMA Oncology that these words were used 50 percent of the time to describe drugs not approved by the FDA, and 14 percent of the time to describe drugs that had only worked in mice.
How cancer patients are navigating their care in an ocean of hype. | OPINION https://t.co/q9AI4ZJs54 #immunotherapy

— STAT (@statnews) March 9, 2017
Palliative Care
Palliative care is still misunderstood, often incorrectly equated to end-of-life care or hospice. Palliative and end-of-life care must be seen as two different types of care, each offering distinct benefits for cancer patients when appropriate. "How and when people are referred to palliative care should be prioritised according to cancer patients, a new study in the Oncology Nursing Forum has found."
Researchers survey cancer patients, nurses to identify priorities for future research into palliative care https://t.co/pNqVh0BH15

— Carenet Health (@CarenetHealth) March 9, 2017
---
Coping With Cancer
Some Patients Discontinuing Highly-Effective CML Drug
A drug used to treat Chronic Myelogenous Leukemia (CML) has been so effective that some doctors now discuss discontinuing treatment with certain patients.

Imagine you had a life-threatening cancer that a wonder drug had kept in remission for years. Would you risk quitting? Thousands of people with a blood cancer called chronic myelogenous leukemia, or CML, now have that choice.
Leukemia drug works so well that some patients are now quitting it https://t.co/CE5qYFmn1Q pic.twitter.com/LHq2iyK9WR

— STAT (@statnews) March 3, 2017
---
More From "What Caught Our Eye" »
Follow us on Twitter: @canceradvocacy
---
https://canceradvocacy.org/wp-content/uploads/2017/01/NCCS-Starburst-250px.png
250
250
actualize
https://canceradvocacy.org/wp-content/uploads/2020/06/NCCA-Logo.png
actualize
2017-03-10 13:37:06
2017-03-10 13:37:06
What Caught Our Eye: ACA Replacement Bill Analysis; Cancer Care Reality in an "Ocean of Hype;" a Highly Effective CML Drug