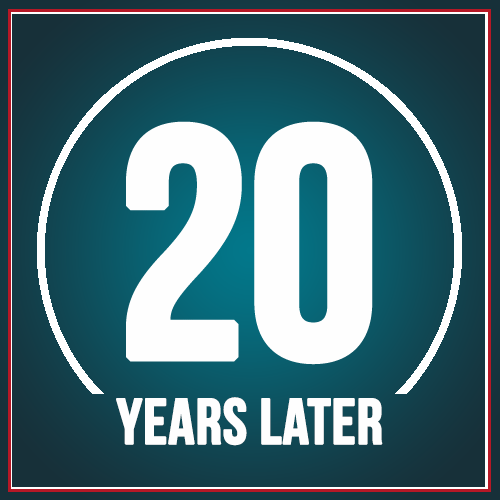 Twenty Years Later Blog Series: Introducing the Ninth Principle of the Imperatives for Quality Cancer Care
As part of our 20 Years Later blog series which examines progress in advancing the principles in the 1995 NCCS publication Imperatives for Quality Cancer Care: Access, Advocacy, Action, and Accountability (Imperatives), this month we will look at the ninth principle of Imperatives: "The responsibility for appropriate long-term medical care must be shared by cancer survivors, their families, their oncology team, and primary care providers."
Over the last twenty years, much progress has been made in the way we prevent, detect, treat, and monitor cancer, and survival rates have noticeably improved. However, most survivors still struggle with late and long-term effects from initial treatment and often do not know where to go for help. The ninth principle of the Imperatives calls on families, oncology providers, and primary care providers to help relieve these burdens from the survivor.
When treating cancer survivors, providers need to consider the risks and benefits of treatments, the probabilities of cancer recurrence and second cancers, the benefits of prevention and lifestyle change, the need for effective surveillance of and interventions for late effects, the need to address psychosocial concerns, and the complexities of integrating survivorship concerns with care for any other conditions. The implementation of these aims is still in progress, but more and more medical professionals are becoming aware of survivorship issues and how to address them.
Organizations like NCCS are advocating for policies that make implementation of this care planning a reality. The survivorship care plan (treatment summary and long-term care plan) is a tool that will help survivors, caregivers, and physicians understand the treatment history and appropriate steps to take in the future.  A survivorship care plan greatly improves care coordination by calling for input from oncologists to be used by a patient's primary care physician and other healthcare providers post-cancer in order to monitor and to manage late and long-term effects.
Primary care teams can play a key role in survivors' receiving the appropriate long-term medical care by following the survivorship care plan developed by the oncology-care team. Survivorship care plans allow oncologists to share with primary-care clinicians medical information and any concerns in a manner that is comprehensive and meaningful to survivors.
Patients and families can together help manage their care plan. In fact, they can be key to promoting care coordination and communication among oncologists and non-cancer specialists who may not be familiar with a survivorship care plan. Families can be a huge help in obtaining medical information for care plans, facilitating conversations, asking questions, and helping manage varying levels of logistic toxicity.
Care-team establishment in cancer survivorship is complex. As our healthcare system continues to transform and to improve, patients, families, oncologists and primary care providers must play an active role in managing health concerns once survivors have moved beyond active treatment. Organizations like NCCS continue to advocate for policies that honor the principles laid out twenty years ago, including care planning and coordination, in our ever changing healthcare system. This month we will hear from Dr. Patricia A. Ganz and Dr. Larissa Nekhlyudov on progress towards the ninth principle of the Imperatives and work that still remains. NCCS is dedicated to ensuring continued progress as policy becomes action. Join us in the conversation!
https://canceradvocacy.org/wp-content/uploads/2015/01/20years.gif
500
500
actualize
https://canceradvocacy.org/wp-content/uploads/2020/06/NCCA-Logo.png
actualize
2015-09-28 09:37:14
2015-09-28 09:37:14
Twenty Years Later Blog Series: Introducing the Ninth Principle of the Imperatives for Quality Cancer Care