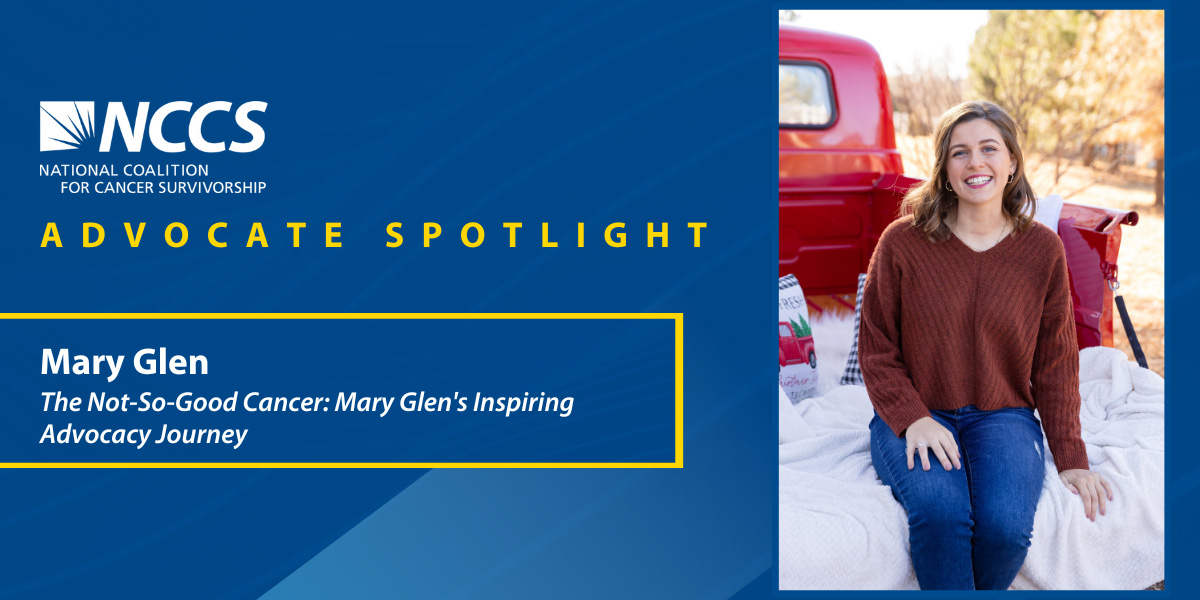 The Not-So-Good Cancer: Mary Glen's Inspiring Advocacy Journey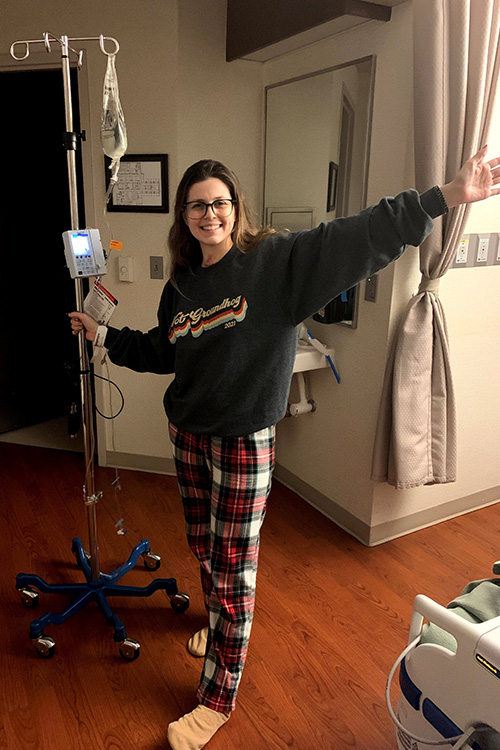 Advocate Spotlight: Mary Glen
Mary Glen was serving as an active-duty Army officer, deployed to South Korea in August 2020. Just 24 years old, Mary recalls feeling fatigued, experiencing bouts of depression, hair loss, and brittle nails, but her symptoms were initially attributed to the stress of deployment. "In the Army, the doctor who deploys with you is rarely the doctor who knows the team. In our case, we were deployed with a pediatrician. She drew labs for CBC (Complete Blood Count) and a CMP (Comprehensive Metabolic Panel) but did not draw a thyroid panel."
In November of that year, during a redeployment, Mary felt pain in her neck, which she assumed was due to a prior injury. She once again sought care. "Because of strict quarantine rules at the time, my appointment was virtual. He was unable to see if I was losing an abnormal amount of hair, nor was he able to do any physical examinations. He even said that he did not believe I needed a CT scan for my neck because he believed the pain to be something a CT would not catch. But, since the army had already approved the scan, he said to go anyway." The CT revealed a golf ball-sized tumor, so Mary was referred to an Ear, Nose and Throat (ENT) specialist in the community where she was stationed.
Mary remembers getting the diagnosis in March of 2021. "I received a call while I was standing at my desk with other soldiers surrounding me. The ENT called to confirm that I had Papillary Thyroid Carcinoma but reassured me that it was 'the good cancer.'"
"I wish that was the last time someone reassured me that I had 'the good cancer,'" Mary said. "There is no such thing as a good cancer." Mary was scheduled for a Thyroidectomy and told she'd be back to normal soon. Sadly, that wasn't the case. In addition to surgery, Mary would face 3 rounds of radioactive iodine treatment. After treatment, Mary continued to deal with fatigue, insomnia, migraines, and chronically worrying about being sick. She met with a new endocrinologist two and a half years after her initial diagnosis, only to find out she'd been diagnosed with Hashimoto's Thyroiditis on the day of her original thyroidectomy, but the doctor never shared that diagnosis with her. This additional diagnosis finally gave Mary an explanation for her symptoms. Mary says, "I was so fortunate that I had my family, my church and my Army community because I surely wouldn't be where I am now without them! I didn't even have an endocrinologist or an oncologist until I demanded one."
Mary Glen's journey into cancer advocacy began with her struggle to receive the support she needed. She shares, "No one provided me support groups, brochures, or a survivorship plan at any doctor's visits." Frustrated by the lack of guidance and resources, she decided to take matters into her own hands. "Not only did I have to continually be my own personal advocate, I also switched military units to a medical unit and became an advocate for soldiers who are injured, sick or recovering from their own healthcare challenges. When it came time for my medical discharge, I knew I wanted to continue to be a voice for others." This determination led her to discover the NCCS Cancer Policy and Advocacy Team (CPAT) program.
Mary attended the annual CPAT Symposium, which marked a pivotal moment in her advocacy work. She shares, "I showed up day one feeling incredibly shy and out of place when I walked in. I was so wrong to feel that way. I went from feeling almost guilty for having the 'good cancer' and not having been through 'as much as everyone else' to realizing I needed to share my story and to rally behind cancer survivorship." She shares, "This experience was truly monumental. It taught me that every survivor's story is valuable and that it's essential to share those stories to encourage and support others."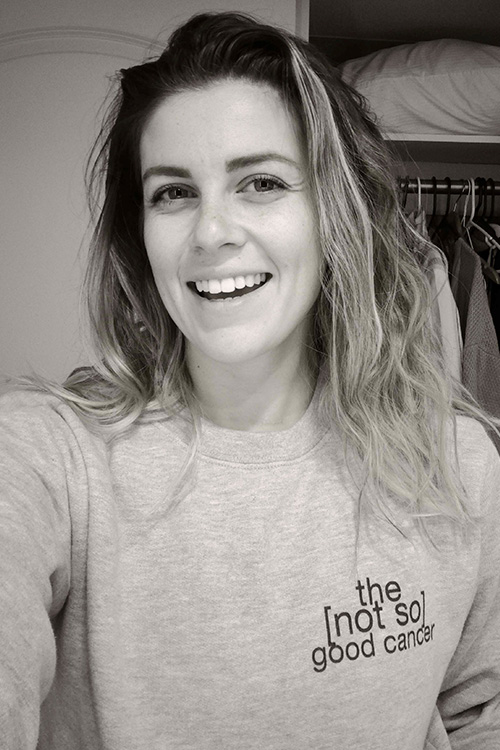 Mary Glen's advocacy efforts extend beyond her involvement with NCCS. She has embraced social media, particularly Instagram, as a platform to raise awareness and connect with those in need of support. Through her profile @TheNotSoGoodCancer, she has created a community where individuals can openly share their experiences, embrace their scars, and find joy in life, even in the face of suffering.
She says, "It's an avenue to put finding joy at the center of everything you do because happiness is fleeting, but joy can remain through even the worst of suffering." Mary Glen's mission is to empower others to find strength, resilience, and joy while on their own cancer journeys.
Mary Glen's involvement with NCCS and the broader advocacy community has given her the tools and support to amplify her efforts. She acknowledges the significance of NCCS in her advocacy work, saying, "I felt empowered to continue to be a voice for others, to spread awareness and to amplify advocacy within the cancer community."
Her journey from an unexpected cancer diagnosis to a dedicated advocate is a testament to the idea that adversity can be turned into a source of strength and purpose. Her advice for other survivors and aspiring advocates is clear: "Be your own advocate. Share your story. Your experience matters, and it can inspire others to do the same."
# # #
Learn more and Join the NCCS Cancer Policy & Advocacy Team »
https://canceradvocacy.org/wp-content/uploads/Mary-Glen-Advocate-Spotlight-Blog-Banner.jpg
600
1200
NCCS Staff
https://canceradvocacy.org/wp-content/uploads/2020/06/NCCA-Logo.png
NCCS Staff
2023-11-08 11:55:41
2023-11-08 11:55:41
The Not-So-Good Cancer: Mary Glen's Inspiring Advocacy Journey