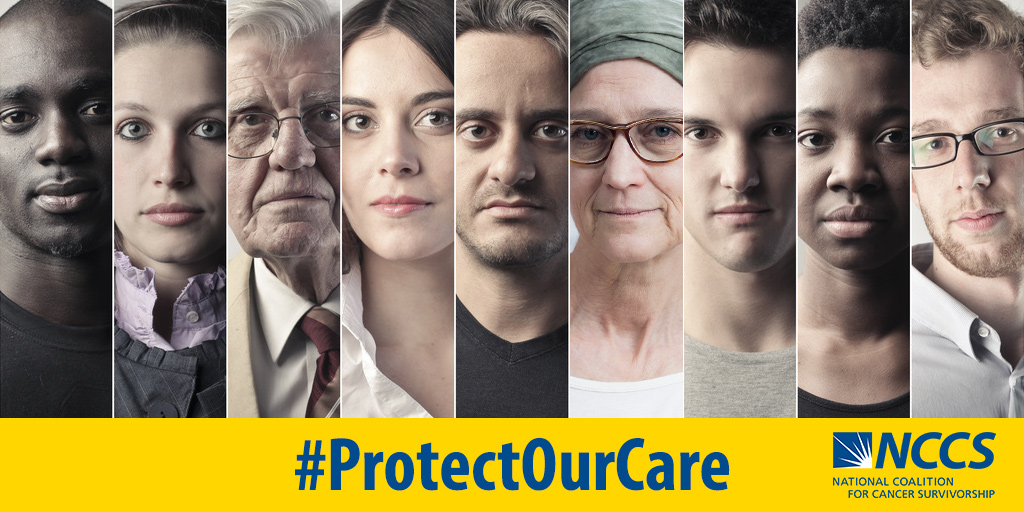 NCCS Statement on the American Health Care Act
The National Coalition for Cancer Survivorship (NCCS), a patient voice for nearly 16 million cancer survivors in the United States, issued the following statement regarding the American Health Care Act (AHCA). The AHCA seeks to repeal and replace significant portions of the current health care law, the Affordable Care Act (ACA).
Even upon initial review, there is no question that the American Health Care Act (AHCA) is a significant step backward from the ACA's affordability and patient protections, and will hurt millions of Americans, including cancer patients and survivors. With reductions to Medicaid and subsidies, the AHCA would result in millions of people unable to afford or maintain health care coverage.  The true scope of its impact remains unknown, as leaders in Congress plan to move forward with the legislation without a complete analysis by the Congressional Budget Office.  Insisting on moving ahead with this legislation without having a clear understanding of its full impact should alone serve as a clear warning about the perils within this legislation.
Further, Americans 50 and older, who are disproportionately diagnosed with cancer, are going to be hit the hardest, seeing their premiums rise and subsidies fall. Evidence shows that the cost of care impacts patient outcomes: as patients delay care, they skip screenings, don't fill prescriptions, and choose treatments based on cost rather than effectiveness.  Not only will this reduction in affordability hit millions of people in their pocketbooks, it also will negatively impact their chance of surviving their cancer diagnosis. And while the AHCA retains certain patient protections related to pre-existing conditions, out-of-pocket maximums, and lifetime caps, those protections are meaningless to patients if coverage is unaffordable. NCCS is also concerned that the continuous coverage provision will disproportionately hurt cancer patients.
The AHCA would be devastating for older, sicker, and poorer Americans, let alone those facing a cancer diagnosis.  It does not deliver on the promises of better, more affordable coverage. This cannot and should not be the way forward in health care in America; we must raise our voices and demand better.
###
Check out our #ProtectOurCare page for more ACA news, resources, and advocacy tips »
---
https://canceradvocacy.org/wp-content/uploads/2017/01/ProtectOurCare-1024px.jpg
512
1024
actualize
https://canceradvocacy.org/wp-content/uploads/2020/06/NCCA-Logo.png
actualize
2017-03-07 17:39:01
2017-03-07 17:39:01
NCCS Statement on the American Health Care Act