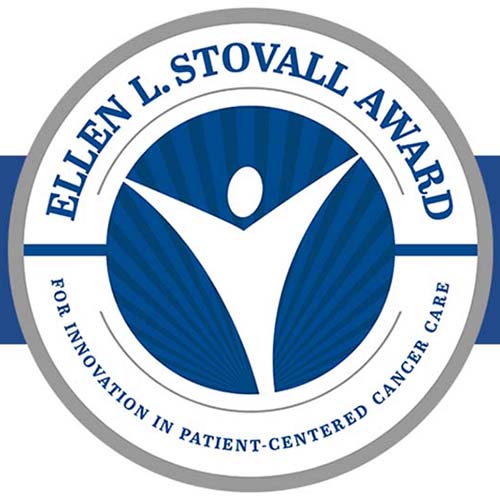 NCCS to Recognize Julia H. Rowland, PhD and Tom Smith, MD with 2020 Ellen L. Stovall Award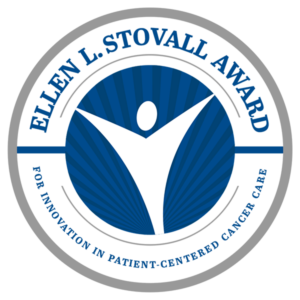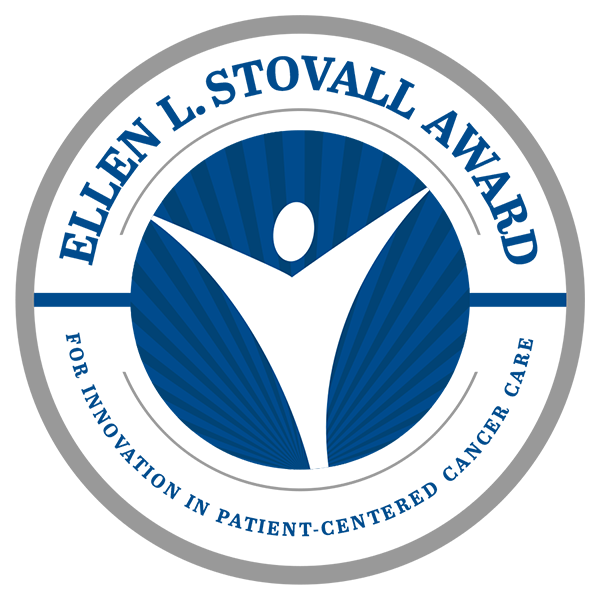 NCCS is pleased to announce the 2020 winners of the Ellen L. Stovall Award for Innovation in Patient-Centered Cancer Care are Julia H. Rowland, PhD and Thomas J. Smith, MD. They will be recognized at the 2020 Virtual Stovall Award Reception on Wednesday, November 18 at 7:00 p.m. ET.
The esteemed selection committee chose from among a highly qualified group of nominees who embody the essence of the award and Ellen's passion and advocacy for patient-centered cancer care. Dr. Rowland and Dr. Smith are experts in their fields who are continuing to enhance the lives of cancer survivors in our country.
And now, for the first time ever, we invite you to attend the virtual awards ceremony to recognize the importance of these innovative pioneers. Please register for the event and invite colleagues, friends, and family.
Meet the Awardees
---
Julia H. Rowland, PhD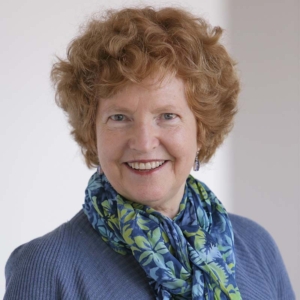 "Across her career as a clinician, researcher, and teacher in the area of psychosocial aspects of cancer, Dr. Rowland has promoted patient-centeredness, engaged patients, families, and caregivers to inform the process of improving the delivery of quality cancer care and collaborated effectively with others to improve quality within the cancer care system."
— Deborah K. Mayer, PhD, RN, AOCN, FAAN
Frances Hill Fox Distinguished Professor
Director of Cancer Survivorship
UNC Lineberger Comprehensive Cancer Center
Julia H. Rowland, PhD is a long-time clinician, researcher, and teacher in the area of psychosocial aspects of cancer. She has worked with and conducted competitively funded research among both pediatric and adult cancer survivors, and published broadly in psycho-oncology.
She was recruited to the National Cancer Institute (NCI) to become the first, full-time Director of the Office of Cancer Survivorship (OCS). After 18 years in this role, Dr. Rowland retired from service at the NCI in September 2017 and assumed the role of Senior Strategic Advisor at Smith Center for Healing and the Arts, a small non-profit organization that has been providing integrative support services to cancer patients and their families for over twenty years.
---
Thomas J. Smith, MD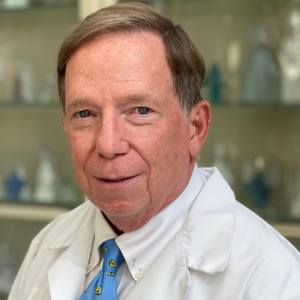 "Dr. Smith provides total and compassionate care to improve the quality of life of all suffering from their illness. He creates a calm environment which is unhurried, allowing the patient to be empowered to have critical conversations. Dr. Smith has taught hundreds how to improve their own skills and thereby the quality of care they deliver."
— Patrick J. Coyne, MSN, ACHPN, ACNS-BC, FAAN, FPCN
Palliative Care Director
Medical University of South Carolina
Thomas J. Smith, M.D., is a professor of oncology at the Johns Hopkins University School of Medicine, director of Palliative Medicine for Johns Hopkins Medicine and the Harry J. Duffey Family Professor of Palliative Care. He is a medical oncologist and a palliative care specialist with a lifelong interest in better symptom management, communication, and improving access to high quality affordable care. Dr. Smith began Johns Hopkins' hospital-wide palliative care consult service as well as an inpatient unit, and he is dedicated to accelerating palliative care research and education.
Dr. Smith is also a prostate cancer survivor, experiencing first hand surgery, recurrence, "salvage" radiation therapy and androgen deprivation therapy with many significant side effects. He knows all too well the experience of living and working while waiting for the other shoe to drop.
---
Ellen L. Stovall Award Reception Details
The honorees will be recognized at the Virtual Stovall Award Reception on Wednesday, November 18. The award presentation is open to the public and will feature videos highlighting the honorees and their work.
Wednesday, November 18, 2020 at 7:00 p.m. ET
REGISTER FOR THE VIRTUAL STOVALL AWARD RECEPTION »

The Stovall Award is given annually to two recipients who have improved the care and lives of cancer survivors and their families — one health care provider and one patient advocate or advocacy organization. The health care provider award is co-presented by the
American Society of Clinical Oncology
.
# # #
https://canceradvocacy.org/wp-content/uploads/2017/10/Stovall-Award-sq-Logo-Bl-Ribbon.png
500
500
NCCS Staff
https://canceradvocacy.org/wp-content/uploads/2020/06/NCCA-Logo.png
NCCS Staff
2020-09-14 16:35:40
2020-11-05 10:34:35
NCCS to Recognize Julia H. Rowland, PhD and Tom Smith, MD with 2020 Ellen L. Stovall Award