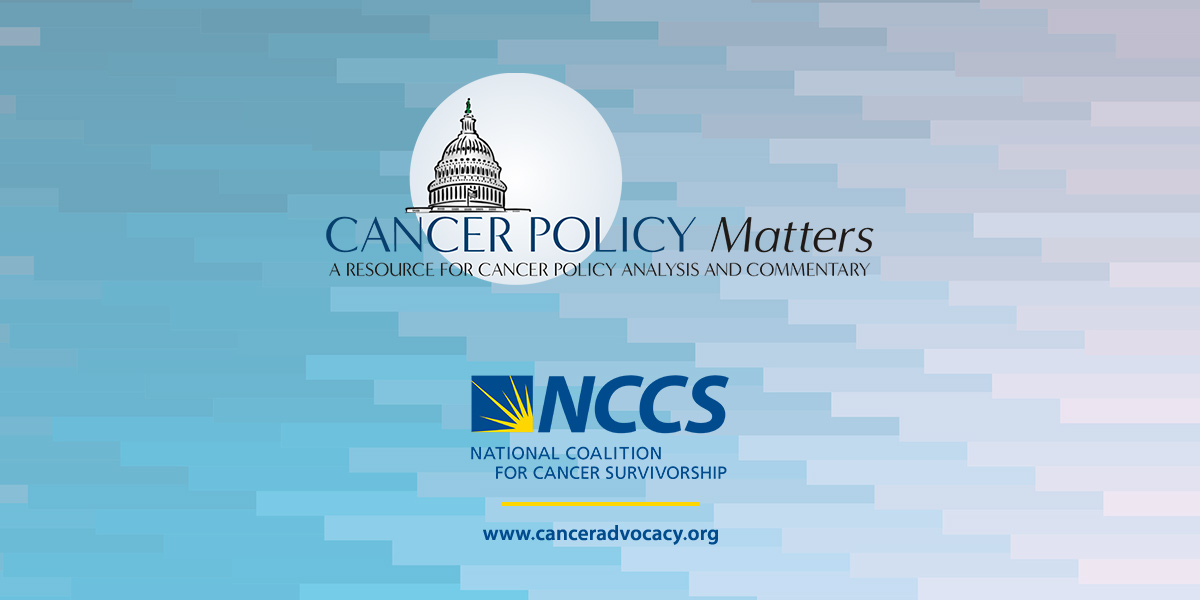 NCCS Applauds House Vote on Behalf of Patients to Defend the ACA and Its Pre-Existing Condition Protections
Today, the House of Representatives voted to formally intervene in Texas v. United States, the lawsuit seeking to invalidate the Affordable Care Act (ACA). The resolution passed the House by a vote of 235-192, with three Republican members voting in support. The resolution now heads to the Senate where Republican leaders will likely not bring it up for a vote.
"The Supreme Court ruled repeatedly that the Affordable Care Act (ACA) is constitutional and overwhelming public support for the law thwarted repeated attempts to repeal the ACA," said NCCS CEO Shelley Fuld Nasso. "The ACA remains the law of the land and provides critical protections for Americans, including millions of cancer patients. Furthermore, the Department of Justice refused long-standing precedent to defend a federal law. NCCS applauds House actions to defend the ACA and its pre-existing condition protections on behalf of all Americans. We urge the Senate to join the House to intervene in this lawsuit. It is important to build upon the progress of the ACA instead of eliminating it and the patient protections that millions of Americans rely on."
Today's standalone vote follows passage of last week's provision authorizing the House legal counsel to defend the law. The case was filed last year, when 20 Republican Attorneys General filed a lawsuit challenging the constitutionality of the ACA, arguing that because the individual coverage mandate was essentially eliminated by Congress in the Tax Cuts and Job Reform Act, the rest of the law cannot stand on its own. In December, a federal judge in Texas ruled in their favor, and days later, 16 Democratic-led states and the District of Columbia appealed to the Fifth U.S. Circuit Court of Appeals. The judge issued a stay so that the law will remain in place during the appeal process.
# # #
Read More
https://canceradvocacy.org/news/nccs-statement-on-district-court-ruling-affordable-care-act-unconstitutional/
https://canceradvocacy.org/nccs-news/nccs-strongly-objects-to-new-cms-waiver-options-that-seek-to-further-undermine-the-aca/
https://canceradvocacy.org/wp-content/uploads/2018/10/NCCS-Blog-CPM-Logo.jpg
600
1200
actualize
https://canceradvocacy.org/wp-content/uploads/2020/06/NCCA-Logo.png
actualize
2019-01-09 12:21:00
2020-07-06 10:12:56
NCCS Applauds House Vote on Behalf of Patients to Defend the ACA and Its Pre-Existing Condition Protections