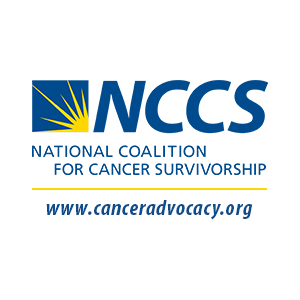 Office of Cancer Survivorship (OCS)
, has joined the Board of Directors. Dr. Rowland retired from the NCI in September after 18 years.
Former NCCS CEO Ellen Stovall
was integral to the creation of the Office of Cancer Survivorship and helped recruit Dr. Rowland as its leader. Dr. Rowland has a long history of collaboration with NCCS, including serving as a board member before joining the federal government.
"We at NCCS are thrilled and honored to have Dr. Julia Rowland re-join our Board of Directors," said NCCS CEO Shelley Fuld Nasso. "Dr. Rowland and NCCS have a shared history, each unwavering in their pursuit to improve cancer care and elevate the individualized needs of survivors. No one better understands the importance of the progress we've made, and the complexity of the challenges that remain in the field of survivorship. Dr. Rowland will bring a wealth of expertise, relationships, and perspective to the NCCS Board of Directors, and we look forward to working with her as we continue to help transform cancer care for cancer survivors and their families."
"I am delighted to be asked to serve on the NCCS Board," said Dr. Julia Rowland. "For me, the invitation represents the chance to bring the experience I have gained at the federal level to bear upon the vital activities championed by NCCS to improve the quality of care for all those living with, through and beyond cancer, and those who care for and about them. Serving on the board also permits me to return to my roots. I began my career in psychosocial oncology attending the early annual assemblies hosted by NCCS in Albuquerque, NM. There, I received my initiation into the world of cancer survivors and survivorship. It is at these meetings that I also found a focus for myself both personally and professionally. I feel now as though I have come full circle. I look forward with gratitude to the opportunity to return to the work and community that has long informed my path, nurtured and inspired me."
Additional Background Materials Regarding Dr. Rowland's Work and Relationship With NCCS
# # #
Silver Spring, MD – The National Coalition for Cancer Survivorship (NCCS) announced that Julia Rowland, PhD, former Director of the National Cancer Institute's (NCI)
https://canceradvocacy.org/wp-content/uploads/2017/10/New-Twitter-2017.png
300
300
actualize
https://canceradvocacy.org/wp-content/uploads/2020/06/NCCA-Logo.png
actualize
2017-10-25 13:06:50
2017-10-25 13:06:50
NCCS Announces Dr. Julia Rowland, Former Director of Office of Cancer Survivorship at NCI, as Newest Board Member