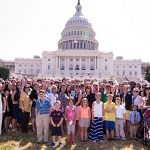 A New Addition to Our Policy Team: Kelsey Nepote's First Assignment with Alliance for Childhood Cancer Action Days
On Monday of last week it was with great pleasure that I started in my new position at NCCS as Policy and Advocacy Manager. My first assignment was to attend the Alliance for Childhood Cancer Action Days, which NCCS first reported on in June. This two-day event had significant meaning to me personally as my niece was diagnosed with Acute Lymphocytic Leukemia at the age of five in October 2013. Her diagnosis was the impetus for me to seek out a position in an organization that would allow me to influence the delivery system of cancer care and advocate for cancer survivors and their families.
During the first day, parents, children, family members, and other advocates gathered together for training and presentations focused on one critical issue, the need for increased funding for pediatric cancer research. The pediatric cancer field is in serious need of new discoveries in treatment and other innovations in care. For example, when compared to advances in adult cancer drug development, very few drugs have been approved to treat children with cancer and even fewer have been developed specifically to treat children with cancer. Astonishingly, over the last 20 years only one drug has been approved for any childhood cancer. While the tone in the room was heavy with loss and frustration, there were several stories of hope but few of progress.
On day two, advocates took to Capitol Hill and made two requests of congressional offices—co-sponsor the Caroline Pryce Walker Conquer Childhood Cancer Reauthorization Act (H.R. 2607/S. 1251) and support appropriating $5.26 billion to the National Cancer Institute (NCI) in FY 2015. Originally enacted in 2008, the Caroline Pryce Walker Conquer Childhood Cancer Reauthorization Act would expand the research of childhood cancers, improve efforts to identify and track childhood cancer incidences, and identify opportunities to expand the development and research of therapeutics. The NCI budget has remained flat over the last 10 years but when accounting for inflation, the budget has decreased by more than $1.1 billion since 2003, seriously compromising its purchasing power. In addition, due to a lack of private industry funding, federal funding is particularly crucial as the NCI provides virtually all of the funding for pediatric cancer research.
Throughout the congressional visits I had the privilege of escorting a couple to the six offices of the Kansas delegation, my home state, and hear them tell their story of their son Chase who was diagnosed with stage three embryonal rhabdomyosarcoma in his back at four weeks old. Because rhabdomyosarcoma in the paraspinal muscles is rare, Chase's oncologist regularly participated in conversations with other pediatric oncologists through the Children's Oncology Group (COG), an NCI supported clinical trials group, to determine the best treatment plan. Chase's treatment lasted 18 months and included a resection surgery that removed many vertebra and ribs. Despite Chase's devastating diagnosis and treatment plan, he is currently three years post-treatment with no signs of cancer. His parents are incredibly grateful for the treatment that saved their son's life but they are fully aware that he will have life-long complications and limitations due to his treatment that could impact his quality of life. Chase's parents are looking for significant advances in pediatric cancer research in hopes that no other child will be subject to the harsh treatments Chase experienced.
Post by Kelsey Nepote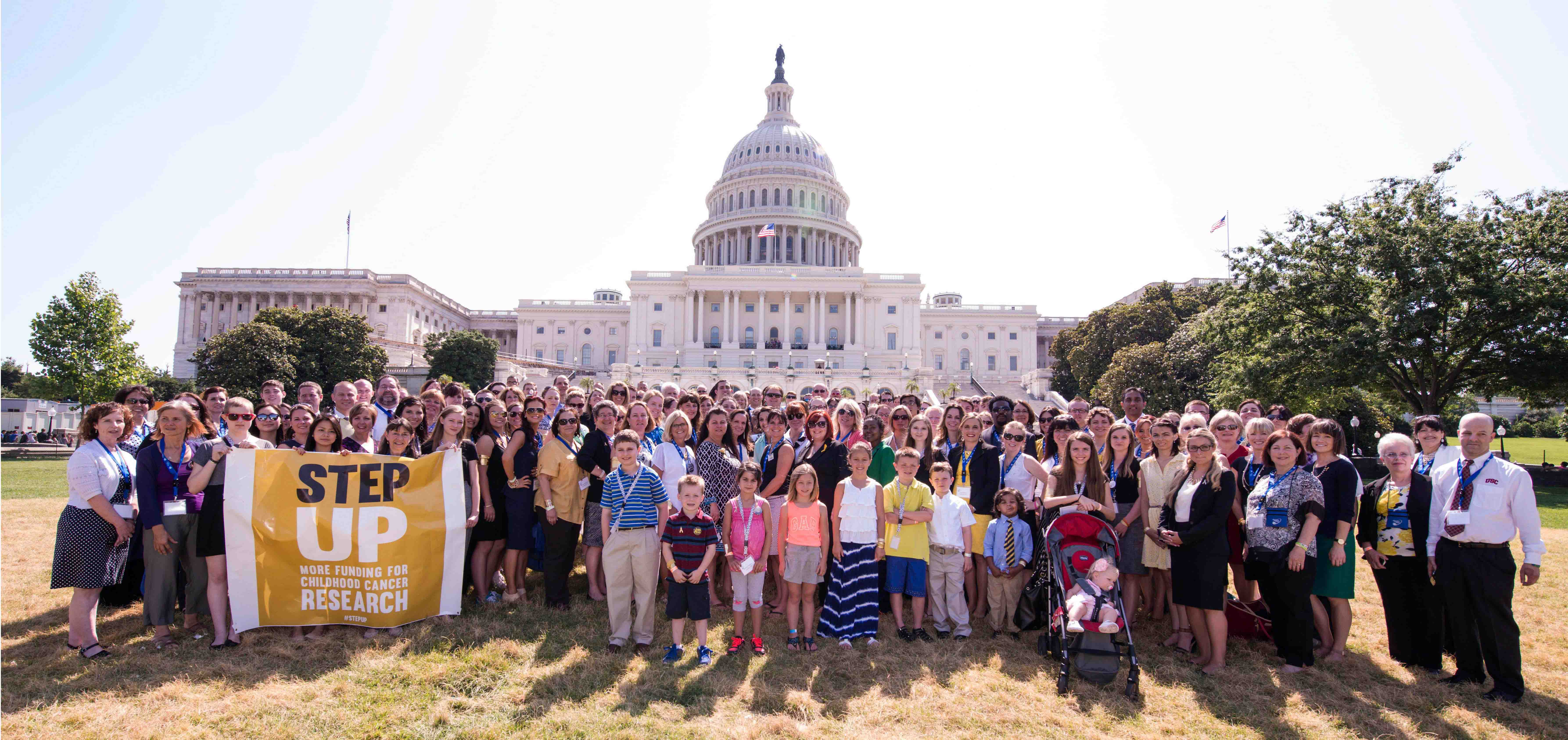 https://canceradvocacy.org/wp-content/uploads/2014/07/ChildhoodCancerActionDayshgherres.jpg
150
150
actualize
https://canceradvocacy.org/wp-content/uploads/2020/06/NCCA-Logo.png
actualize
2014-07-02 10:19:41
2021-09-29 05:49:38
A New Addition to Our Policy Team: Kelsey Nepote's First Assignment with Alliance for Childhood Cancer Action Days