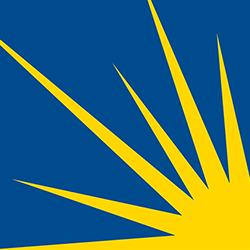 Health Care Roundup: NCCS on Proposed OPPS Changes; Bipartisan Proposal to End 'Surprise Billing'; Medicaid Work Req's; Financial Toxicity Survey; More
In order to bring you the latest cancer-related health care policy and news, we at NCCS combined our ACA Updates and What Caught Our Eye (WCOE) content into a weekly email and blog post. We aim to make this a concise, one-stop summary of what you need to know as we continue working together to make cancer care better for everyone.
Your feedback is always welcome to make our content more useful to you. Please send comments to feedback@canceradvocacy.org.
Subscribe to our email list and receive these updates in your email box each week »
---
HEALTH CARE HIGHLIGHTS
NCCS Submits Recommendations to CMS Regarding Proposed Changes to Hospital Outpatient Prospective Payment System (OPPS)
NCCS submitted a letter to the Centers for Medicare and Medicaid Services (CMS) on the proposed update to the hospital outpatient prospective payment system, known as OPPS, for calendar year 2019.
In the letter, NCCS addressed the proposed "site neutral" payments, which would reduce patient cost-sharing but could have other unintended consequences for patient access. NCCS also commented on the topic of price transparency and the value of price information for patients, as well as on a proposal to reform the drug acquisition system with a Competitive Acquisition Program (CAP).
Bipartisan Proposal to End Surprise Billing
Recently, a bipartisan group of Senators developed a draft bill, the Protecting Patients from Surprise Medical Bills Act, to address surprise medical bills. There has been significant media attention to patients who received surprise bills from out-of-network providers at in-network facilities, such as emergency rooms. Vox's Sarah Kliff, who has written extensively about emergency room bills and surprise billing, explains the legislation, which would require out-of-network doctors to bill insurance companies, rather than billing patients directly.
---
CHART OF THE WEEK
Article: Drew Altman, Axios
Chart: Kaiser Family Foundation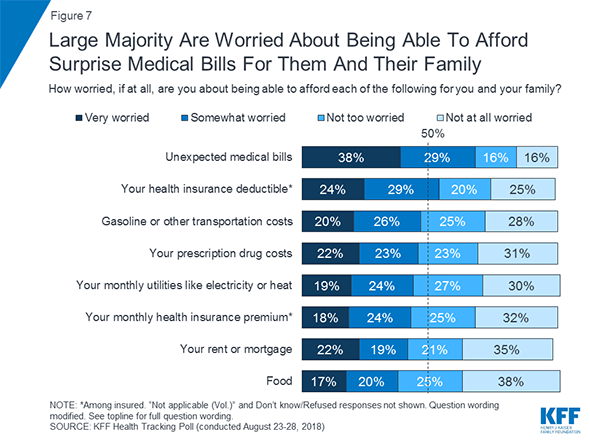 ---
IMPORTANT READS
---
Related Posts
https://canceradvocacy.org/blog/health-care-roundup-sept-14-2018/
https://canceradvocacy.org/blog/health-care-roundup-sept-7-2018/
https://canceradvocacy.org/wp-content/uploads/2017/01/NCCS-Starburst-250px.png
250
250
actualize
https://canceradvocacy.org/wp-content/uploads/2020/06/NCCA-Logo.png
actualize
2018-09-28 16:26:28
2020-10-21 08:56:39
Health Care Roundup: NCCS on Proposed OPPS Changes; Bipartisan Proposal to End 'Surprise Billing'; Medicaid Work Req's; Financial Toxicity Survey; More