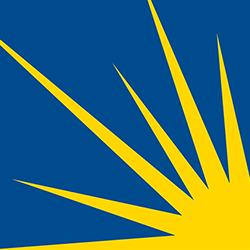 Health Care Roundup: ACA Erased Key Racial Cancer Disparity; 'Survivor' Debate; Isolation in Survivorship; Remembering Two Cancer Pioneers; More
We aim to make the Health Care Roundup a concise, one-stop summary of what you need to know as we continue working together to make cancer care better for everyone.
Your feedback is always welcome
 to make our content more useful to you. Please send comments to 
feedback@canceradvocacy.org
.
Subscribe to our email list and receive these updates in your email box each week »
---
HEALTH CARE HIGHLIGHTS
Affordable Care Act (ACA) Update
Today marks one year since the Trump administration announced it would not defend the ACA and that the entire law should be struck down, including protections for pre-existing conditions. In just one month, oral arguments are scheduled in the Fifth Circuit Court of Appeals.
New research released last week at the annual American Society of Clinical Oncology (ASCO) meeting shows that the ACA's Medicaid expansion reduced racial disparities in access to timely cancer treatment and led to earlier diagnoses and treatment of ovarian cancer.
According to researchers involved in the racial-disparity study, before the ACA went into effect, African Americans with advanced cancer were 4.8 percentage points less likely to start treatment for their disease within 30 days of being given a diagnosis. But today, black adults in states that expanded Medicaid under the law have almost entirely caught up with white patients in getting timely treatment, researchers said.
…
"There's increasing concern about greater disparities" between states that chose to expand Medicaid and those that did not, said Robin Yabroff, an epidemiologist at the American Cancer Society.
…
Otis Brawley, a Johns Hopkins oncologist and former chief medical and scientific officer at the cancer society, agreed. "We are moving from black-white disparities to Massachusetts versus Mississippi disparities," he said.
---
Support NCCS while shopping on Amazon.
A portion of your Amazon purchases will be donated to NCCS when you choose NCCS as your AmazonSmile charity.
Get started »
---
IMPORTANT READS
Boston Herald
Some of the most exciting news to come out of the ASCO annual conference last week includes this study out of UCLA:
Dr. Harold Burstein, a Dana-Farber Cancer Institute oncologist who was not involved in the research, called the study "a substantial step forward."
"The drug actually improves overall survival, so women are living longer because of these drugs," Burstein said. "Many of us were really pleased to see that the actual impact on survival was as robust and substantial as it was."
CURE Magazine
Recently, we've seen an increasing debate within the cancer community regarding the definition of cancer "survivor." The NCCS' definition of a "survivor," being from the moment of diagnosis and for the balance of life, including family, friends, and caregivers, has been at the center of this discussion. Ultimately, NCCS believes it is up to everyone to decide for themselves what language is most comfortable and applicable to their own personal experience.
CURE Magazine
The author, Doris Cardwell, is an NCCS Elevate Ambassador and has been an incredible advocate since being diagnosed with inflammatory breast cancer in 2007. She talks about the important role support groups can play in providing patients with information and reducing feelings of isolation.
NCCS Remembers Two Cancer Pioneers
NCCS joins the cancer community in remembering two pioneers in the fields of cancer research and cancer care.
The Cancer Letter
Dr. LaSalle Leffall was chair of the surgery department at Howard University for many years and served as the first African-American president of the American Cancer Society. He chaired the President's Cancer Panel and served in a leadership role for many other cancer organizations. Dr. Wayne Frederick, president of Howard University, said of Dr. Leffall, "He was a surgeon par excellence, oncologist, medical educator, civic leader, and mentor to me and so many others."
Read More »
Washington Post
Dr. Henry Lynch is considered by many to be the father of cancer genetics. By "painstakingly charting the spread of cancer through the branches of family trees and down through generations," Dr. Lynch showed the hereditary implications of some forms of cancer. Thanks to his research, he is "credited with saving thousands of lives by championing screening practices that help physicians catch cancers early in their course, as well as preventive surgeries that in some cases forestall the disease's onset altogether."
---
Related Posts
https://canceradvocacy.org/blog/health-care-roundup-may-31-2019/
https://canceradvocacy.org/blog/health-care-roundup-may-17-2019/
https://canceradvocacy.org/wp-content/uploads/2017/01/NCCS-Starburst-250px.png
250
250
actualize
https://canceradvocacy.org/wp-content/uploads/2020/06/NCCA-Logo.png
actualize
2019-06-07 16:22:34
2020-07-06 10:11:54
Health Care Roundup: ACA Erased Key Racial Cancer Disparity; 'Survivor' Debate; Isolation in Survivorship; Remembering Two Cancer Pioneers; More