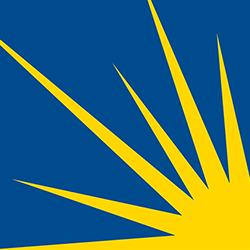 Health Care Roundup: DoJ Decision Not to Defend ACA Puts Patient Protections At Risk; "Cancer Treatment Beyond Mutant-Hunting"
In order to bring you the latest cancer-related health care policy and news, we at NCCS combined our ACA Updates and What Caught Our Eye (WCOE) content into a weekly email and blog post. We aim to make this a concise, one-stop summary of what you need to know as we continue working together to make cancer care better for everyone.
Your feedback is always welcome to make our content more useful to you. Please send comments to feedback@canceradvocacy.org.
Subscribe to our email list and receive these updates in your email box each week »
---
HEALTH CARE HIGHLIGHTS
ACA Pre-Existing Conditions Protections are at Risk
As we reported last week, the Department of Justice (DoJ) determined that it will NOT defend the Affordable Care Act (ACA) in the lawsuit filed by the state of Texas and several other states. In fact, the DoJ is breaking with long-held legal precedent to defend laws passed by Congress. Instead, the DoJ has decided to support the legal argument of several attorneys general from GOP-led states who suggest that not only the individual mandate, but also the guaranteed issue and community rating provisions of ACA are unconstitutional. If the position of the DoJ is upheld by the courts, the pre-existing condition protections that are critically important to cancer patients will be eliminated. Read more about the details of the lawsuit at Vox.com.
Carolyn Y. Johnson of the Washington Post says the ACA lawsuit could jeopardize 52 million Americans' access to health care:
According to a 2016 analysis by the Kaiser Family Foundation, approximately 52 million Americans under the age of 65 could find their access to health insurance at risk because of a wide range of preexisting conditions, from diabetes to cancer to pregnancy. Health insurers have for years been raising premiums, complaining about uncertainty and withdrawing from the business of selling individual insurance plans, and more changes could further destabilize the market.
"It would be essentially a return to what the individual market looked like before the ACA, where insurers would require applicants to fill out long questionnaires about their medical histories, and make decisions based on people's health and how much to charge," said Larry Levitt, a senior vice president at the Kaiser Family Foundation. "Now we're in the situation where very sick people have gotten insurance, and so changing the rules means taking coverage away from people who genuinely need it."
As the Wall Street Journal points out, this threat to pre-existing conditions also applies to individuals who have employer coverage. "If the courts toss some ACA provisions linked to the insurance-coverage mandate, elements of the requirements that also apply to employer plans would likely be halted or reversed as well, analysts said." Additionally, "Employers would again be able to impose lengthy waiting periods for health coverage on new hires…and employers could also opt not to cover a new hire's specific health problem, like cancer, for up to a year even if they provide them insurance."
NCCS will continue to monitor this situation and provide further updates as they become available.
---
IMPORTANT READS
Via Axios.com
One of the biggest reasons ACA repeal efforts failed in 2017 was because of threats to pre-existing condition protections. As noted above, millions of Americans have one form or another of a pre-existing condition and now understand what health coverage is like when those conditions can't be used against patients. Actively trying to take that away could once again prove difficult. Axios points out:
Protections for people with pre-existing conditions are hugely popular, and the administration may have handed Democrats their strongest health care weapon yet—because now they can make the case that the administration has gone to court to take away protections for people with pre-existing medical conditions. The case is also likely to drag on, so it could be the political gift that keeps on giving through 2020, even if it is eventually thrown out.
Via New York Times
Siddartha Mukherjee, author of The Emperor of All Maladies: A Biography of Cancer, argues in her New York Times piece that the reinvention of cancer therapy needs time, patience and diligence—and most importantly, skepticism. "By narrowing our definition of precision medicine too much, we almost narrowed our ambition to deliver precise, thoughtful therapy — or, at times, no therapy — to our patients. It would be a shame to view cancer through such narrow lenses again." Read More »
---
https://canceradvocacy.org/wp-content/uploads/2017/01/NCCS-Starburst-250px.png
250
250
actualize
https://canceradvocacy.org/wp-content/uploads/2020/06/NCCA-Logo.png
actualize
2018-06-15 15:46:03
2018-06-15 15:46:03
Health Care Roundup: DoJ Decision Not to Defend ACA Puts Patient Protections At Risk; "Cancer Treatment Beyond Mutant-Hunting"