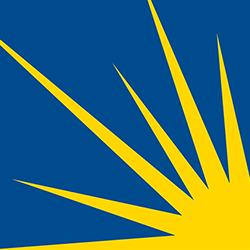 Health Care Roundup: Virginia to Expand Medicaid, Colorectal Screening Guidelines, How the 'Bewildering' Health Insurance Industry Works, and More
In order to bring you the latest cancer-related health care policy and news, we at NCCS combined our 
ACA Updates
 and 
What Caught Our Eye (WCOE)
 content into a weekly email and blog post. We aim to make this a concise, one-stop summary of what you need to know as we continue working together to make cancer care better for everyone.
Your feedback is always welcome to make our content more useful to you. Please send comments to feedback@canceradvocacy.org.
Subscribe to our email list and receive these updates in your email box each week »
---
HEALTH CARE HIGHLIGHTS
Virginia Votes to Expand Medicaid
Both chambers of the Virginia Legislature moved a budget bill Wednesday that would expand Medicaid through the Affordable Care Act (ACA). The bill would make Virginia the 33rd state to expand Medicaid under Obamacare and could lead to as many as 400,000 people being newly covered. "As a doctor, I'm so proud of the significant step we've taken together to help Virginians get quality, affordable care," said Gov. Ralph Northam.
New Jersey Signs Law Protecting ACA
New Jersey Gov. Phil Murphy signed a law that requires all state residents to have health insurance or pay a penalty. Democratic legislators in the state had drafted the legislation after the ACA's individual mandate penalty was removed as part of Congress' tax reform package. Experts predict ending the mandate would destabilize the health insurance market because it would be dominated by sick or older policy holders whose costs would drive up premiums.
President Says Drug Makers Will Voluntarily Lower Drug Prices
President Trump earlier this week said that some pharmaceutical companies will announce in the coming weeks that they will voluntarily lower drug prices. Pres. Trump's remarks came during a signing ceremony for the national Right to Try law: "Some of the big drug companies in two weeks…they are going to announce—because of what we did—they are going to announce voluntary massive drops in prices," he said. HHS Secretary Alex Azar has encouraged drug companies to self-regulate their prices and has threatened to take action if companies aren't responsive.
Colorectal Cancer Screening: New Recommendations From ACS
The American Cancer Society this week announced a recommendation for colorectal cancer screening to begin at age 45 for those of average risk. The ACS press release states:
See the American Cancer Society website for the full text of the new recommendation, a recommendation summary chart, and other information.
---
CHART OF THE WEEK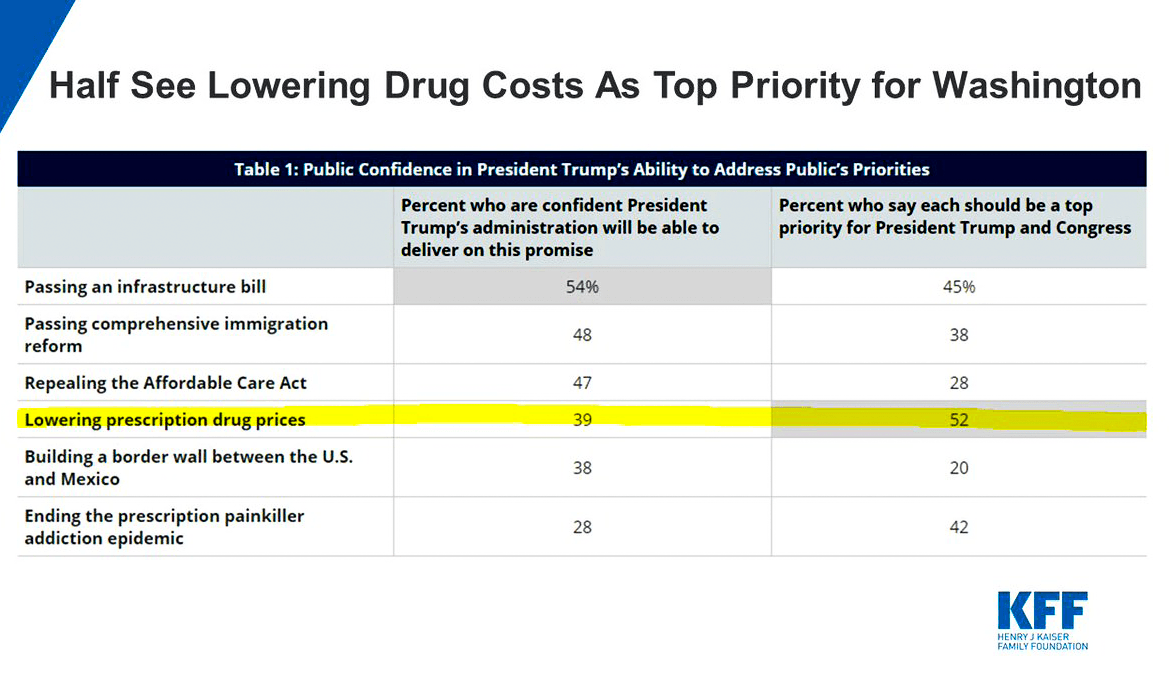 Poll: 52% of the public say bringing down Rx drug prices should be a top priority for Washington; 39% say they are confident President Trump will deliver
The March Kaiser Health Tracking Poll finds that more than a year into President Trump's presidency, half of the public (52 percent) say passing legislation to bring down the price of prescription drugs should be a "top priority" for President Trump and Congress. Yet, less than half of the public (39 percent) say they are confident that President Trump and his administration will be able to deliver on the promise that Americans will pay less for prescription drugs than they pay now.
---
IMPORTANT READS
---
https://canceradvocacy.org/wp-content/uploads/2017/01/NCCS-Starburst-250px.png
250
250
actualize
https://canceradvocacy.org/wp-content/uploads/2020/06/NCCA-Logo.png
actualize
2018-06-01 16:08:07
2018-06-01 16:08:07
Health Care Roundup: Virginia to Expand Medicaid, Colorectal Screening Guidelines, How the 'Bewildering' Health Insurance Industry Works, and More