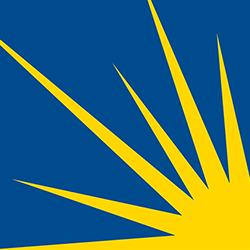 Health Care Roundup: Medicare Payments for CAR-T; Cancer Screenings in Older Adults; Cancer and At-Home DNA Tests; End of Life Care; More
We aim to make the Health Care Roundup a concise, one-stop summary of what you need to know as we continue working together to make cancer care better for everyone.
Your feedback is always welcome
 to make our content more useful to you. Please send comments to 
feedback@canceradvocacy.org
.
Subscribe to our email list and receive these updates in your email box each week »
---
HEALTH CARE HIGHLIGHTS
CMS Finalizes Medicare Payment Policies for CAR-T Therapies
CAR-T therapies, a cutting-edge type of immunotherapy, are seen by many as the next generation for cancer treatments. Of course, they are expensive and complicated to administer. The Centers for Medicare and Medicaid Services (CMS) recently announced long-awaited policies regarding payment for these treatments. CMS stated, "Medicare will pay for CAR-T therapies so long as they're administered in health care facilities that follow the Food and Drug Administration's special safety rules, known as risk evaluation and mitigation strategies, or REMS. Medicare will also pay for CAR-T even when it's used to treat conditions that aren't FDA-approved." Read more on STAT News »
President to Unveil "Elaborate" Health Care Plan in September
The 2020 presidential race is well underway and will only heat up further this fall. There were rumors circling that President Trump wants to introduce health care initiatives that Republicans can use on the trail. Health care issues played a significant role in Democrats winning control of the House of Representatives in the 2018 elections. Those rumors appear to be true, as Bloomberg reports the president will announce an "elaborate" plan in a September speech. NCCS will continue to follow this and report what the plan entails and what it may mean for patients.
---
CHART OF THE WEEK
The Commonwealth Fund
In previous Health Care Roundups, NCCS has highlighted the numerous health care proposals by states that can impact access to coverage. We originally shared this interactive map by the Commonwealth Fund with you last October. Now newly updated, the map is a useful resource to quickly find what your own state is doing. As always, if you have questions or concerns about policies implemented or being pursued in your state, please contact NCCS at cpat@canceradvocacy.org to see how you can help.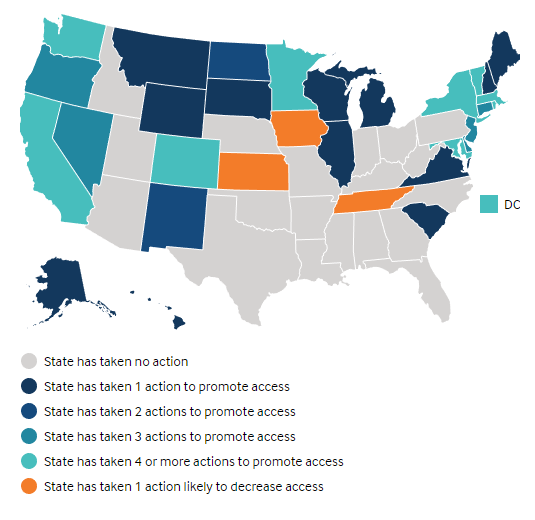 Support NCCS while shopping on Amazon.
A portion of your Amazon purchases will be donated to NCCS when you choose NCCS as your AmazonSmile charity.
Get started »
---
IMPORTANT READS
Los Angeles Times
A young woman's fiancée died of cancer after incurring considerable medical debt from his cancer treatment. She went on to become an oncologist, and she shared the heartbreaking reality of not only losing her fiancée, but facing the financial toxicity as a result, in a graphic novel. It is a moving and powerful piece that encapsulates the physical, emotional, and financial costs of cancer.
New York Times
Continuing cancer treatment at the end of a life is a difficult topic and one that NCCS has been engaged in for many years to empower patients and educate providers. This is an insightful article that provides a caregiver's perspective on making those difficult choices.
STAT News
Screening for cancer has long been a controversial topic, as there is an ongoing debate regarding the short- and long-term benefits of cancer screenings in older adults. This article, authored by a geriatrician and associate professor of medicine at Johns Hopkins University School of Medicine, provides a good overview of the issues that must be considered in this debate.
Los Angeles Times
NCCS has repeatedly voiced serious concerns about the dangerous implications of short-term health plans for cancer patients, survivors, or someone newly diagnosed with cancer. This article clearly outlines the basis for those concerns and reaches the obvious conclusion—they do not provide coverage for quality care.
UNC Gillings School of Global Public Health
As survivorship programs continue to grow in locations across the country, this article highlights an important consideration: culturally tailored programs. Carmina G. Valle, PhD, assistant professor of nutrition at the UNC Gillings School of Global Public Health and her team adapted a survivorship program to cater to the needs of the Hispanic community. "Latino/a cancer survivors' needs may differ from those of survivors from other populations, necessitating the development of evidence‐based, culturally appropriate cancer survivorship programs."
To help increase participation and retention in these programs, it is important to ensure they meet the needs of individual patients as much as possible:
"Using materials that are not culturally adapted might result in non-participation in programs or use of materials," says Valle. "For example, if nutrition information isn't tailored to culturally relevant foods, populations may not invest in dietary changes."
STAT News
At-home DNA analyzing services are on the rise, providing consumers interesting insights into their ancestry and health. However, as is often the case with new technology, these insights come with serious implications. This article highlights one such instance, and raises the question of what types of guidelines are in place to protect consumers.
Kaiser Health News
Kathy Brandt, a palliative care expert, died of a rare form of ovarian cancer on August 4. Since her diagnosis, she and her wife shared every detail of their experience. Dr. Kimberly Acquaviva, professor at the University of Virginia School of Nursing, shared:
"My wife @Kathy_Brandt is a hospice and palliative care professional, as am I. She decided early on that she wanted us to share her dying process — all of it — publicly so that she could keep educating people about death and dying until her last breath."
---
Related Posts
https://canceradvocacy.org/blog/health-care-roundup-june-21-2019/
https://canceradvocacy.org/blog/health-care-roundup-august-2-2019/
https://canceradvocacy.org/wp-content/uploads/2017/01/NCCS-Starburst-250px.png
250
250
actualize
https://canceradvocacy.org/wp-content/uploads/2020/06/NCCA-Logo.png
actualize
2019-08-16 16:41:51
2020-07-06 10:11:52
Health Care Roundup: Medicare Payments for CAR-T; Cancer Screenings in Older Adults; Cancer and At-Home DNA Tests; End of Life Care; More