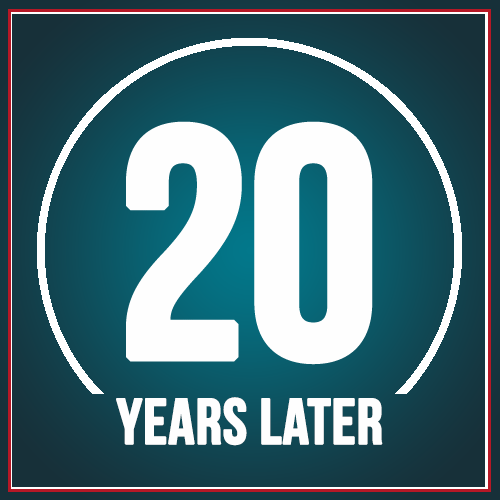 Guest Post by Diane Blum: Developing the Systems to Meet the Psychosocial Needs as Part of Comprehensive Cancer Care
This post is part of our 20 Years Later blog series which examines progress in advancing the principles in the 1995 NCCS publication Imperatives for Quality Cancer Care: Access, Advocacy, Action, and Accountability (Imperatives). The tenth principle states that "The provision of psychosocial services must be safeguarded and promoted. Persons diagnosed with cancer should receive psychosocial assessments at critical junctures along the continuum of care to determine availability of needed support and their ability to seek information and to advocate on their own behalf."
Twenty years later, the 10th principle of the NCCS publication Imperatives for Quality Cancer Care: Access, Advocacy, Action, and Accountability (Imperatives), is as critical and significant as it was in 1995. When it was written, it followed years of psychosocial research that demonstrated that cancer created an emotional crisis for patients and families. It followed a decade of increased patient choice in treatment, a shift to outpatient care with greater responsibility on the patient, and the rise of patient advocacy groups that brought attention to the diverse needs of people with cancer. CancerCare, an organization founded in 1944 to provide emotional support and financial assistance to anyone with cancer where I worked for two decades, had been addressing psychosocial needs for half a century at the time Imperatives was written. Nonetheless, twenty years ago, there were few structures built into the delivery of cancer treatment that helped identify psychosocial needs, much less address them systematically.
It is gratifying to write that in 2015, these needs have regularly been recognized and addressed.  For example, the Institute of Medicine (IOM) has issued several relevant reports, including the 2007 landmark report, Cancer Care for the Whole Patient.  The Commission on Cancer now mandates that cancer centers have screening programs for psychosocial distress.  Most recently, the new Oncology Care Model for Medicare beneficiaries assesses the percentage of patients who receive psychosocial screening and intervention at least once during a defined episode of care.
The positive news is that providing psychosocial services as called for in the 10th Principle has been "institutionalized" and recognized as an evidence-based need. Unfortunately the country has a significant shortage of mental-health providers, and there are insufficient resources to meet these needs. CancerCare and other support organizations in the oncology community fill crucial gaps by providing a wide range of counseling, education, and referral services, especially for the large majority of patients treated in settings without access to affordable psychosocial care. To extend these services, patient-centric support organizations need to work with one another and with oncology leaders to increase the number of community-based psychosocial practitioners and to develop more systematic and efficient links with medical care providers. Strategies to strengthen tools to identify patient needs as well as mechanisms to refer survivors to appropriate resources can be a goal for support organizations and health care teams to achieve collaboratively.
Patient advocacy groups and oncology thought leaders must maintain the energy that led to the NCCS Imperatives and the subsequent changes in practice. Now that we recognize and accept psychosocial needs as part of comprehensive cancer care, we must move forward to continue to develop systems that relieve patients and families of their psychosocial burdens.
---
About the author: Diane Blum, LMSW is senior vice president for Social Services at the National Executive Service Corps (NESC). She was executive director of CancerCare for 20 years until 2009 and CEO of the Lymphoma Research Foundation from 2009-2013. Ms. Blum served on the Board of Directors of NCCS for seven years and was editor in chief of Cancer.Net until 2013.
The views & opinions expressed in any guest post featured on our site are those of the guest author and do not necessarily reflect the opinions & views of the National Coalition for Cancer Survivorship. Read our blog and comment policies here.
https://canceradvocacy.org/wp-content/uploads/2015/01/20years.gif
500
500
actualize
https://canceradvocacy.org/wp-content/uploads/2020/06/NCCA-Logo.png
actualize
2015-10-30 13:48:35
2015-10-30 13:48:35
Guest Post by Diane Blum: Developing the Systems to Meet the Psychosocial Needs as Part of Comprehensive Cancer Care