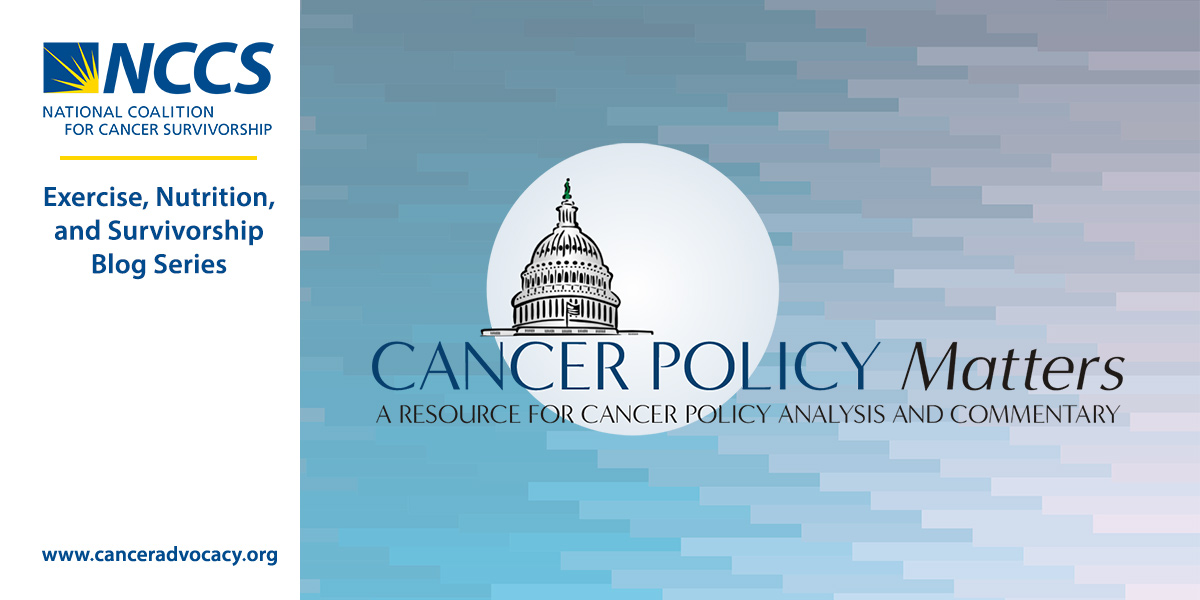 Finding Healing Hope – By Wendy S. Harpham, MD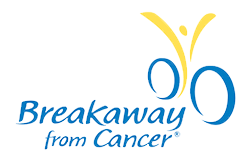 Exercise, Nutrition, and Cancer Survivorship Blog Series
Since 2005, NCCS has been a partner in Breakaway from Cancer® (BFC), sponsored by the Amgen Tour of California. As part of this year's partnership, NCCS developed a blog post series, written by cancer survivors and experts, focusing on health and wellness during and after treatment. Whether you are a patient, survivor, or family member, we hope you find this series helpful and ask that you share it with your networks.
Guest Post by Wendy S. Harpham, MD, FACP
Let's discuss "hope." After a cancer diagnosis, few topics are mentioned more…and discussed less. That's a problem because what you hope for may mean the difference between enjoying life or feeling miserable. Maybe even between life and death.
So how do you find hope? Not just any hope, but healing hope, namely hope that helps you get good care and live as fully as possible. Hope that helps you live your best life.
The good news is there's always something good to hope for. That said, finding the best hopes for you can be hard work. These insights and tips may help you find healing hope through and beyond cancer.
Hope can be defined as "a feeling linked to a belief the desired outcome can happen." It's a feeling you have in the present about an uncertain future outcome. You experience "hope" when certain brain cells fire in a certain pattern. Consequently:
Anything influencing your beliefs about the desired outcome may affect your hope.
Anything affecting your perception of your future may affect your hope.
Anything altering brain function may make it difficult to experience hope.
With these ideas in mind, here's one approach to finding healing hope.
Make a list of your hopes, in order of priority. You can hold on to many different hopes at the same time.
Assess whether your hopes are based on accurate information. For your hopes to lead you to wise decisions, you need to know whether your beliefs and perceptions are based on sound information. Discuss with your loved ones and your healthcare team what you're hoping for. Your physicians can help you know the likelihood of achieving what you're hoping for, such as improvement of a symptom or traveling for a future event. Counselors can share facts that help you know if it's wise, say, to hope to keep your diagnosis secret from your (grand)children.

Determine which hopes are healing. In addition to discussing with your healthcare team the facts related to your hopes, ask yourself, "Is this hope motivating me to proper action?" For example, if you develop a worrisome symptom, you may hope it's insignificant. That hope is healing if it calms you while you take proper action and call your doctor. That same hope is harmful if it motivates you to wait for the worrisome symptom to resolve, instead of reporting it.

In situations where there's nothing you can do to influence the outcome, ask yourself, "Is this hope helping me wait?" Keep in mind that the same hope that comforts others may make you anxious.

Let go of harmful hopes. Hope can tempt you to make unwise decisions, decline effective therapies, or pursue unnecessarily dangerous paths. For instance, it's healing to temporarily let go of the hope of avoiding scans when imaging studies are needed for you to make the best decisions. And, it's best to let go of hope of continuing all your pre-cancer routines if that hope leads you to skip medications or checkups.

Letting go of a hope takes courage and fortitude. After all, hope feels good and seems helpful and healing in the short run, even if leading you down a dangerous path. In addition, it's natural to want to avoid grief, the normal response to letting go of anything—including hope. Input and support from your healthcare team and loved ones may help you recognize harmful hopes and then let them go.

Choose which healing hopes to focus on today. Try focusing on short-term hopes where you can influence the outcome. Acting on those hopes may help you feel more in control. Fulfilling any of those hopes—"I hoped to walk for 10 minutes, and I did it!"— should give you an emotional lift and help foster a general sense of hopefulness.
Set the stage for healing hope. The pursuit of healing hope is an ongoing effort. Work with your healthcare team to (1) figure out what to hope for and (2) address anything possibly interfering with normal brain functioning, such as pain, medications, insomnia, fear, and stress. Surround yourself with inspirational messages, images, colors, and music. Read stories by survivors who overcame similar challenges. Envision the best possible outcomes. Spend time with people who lift your spirits; avoid those who drag you down. Find safe places to openly grieve all your losses, so you can embrace all the joys that remain.
Whatever the situation, there is always something good to hope for. Healing hope helps you live your best life today, tomorrow, and every day.
# # #
About the Author: Wendy S. Harpham, MD, FACP is a 28-year survivor and an award-winning speaker and author. Her eighth book, Healing Hope—Through and Beyond Cancer, offers hard-earned wisdom on finding the best hopes for you.
Blog on Healthy Survivorship: wendyharpham.com/blog
Twitter: @WendyHarpham
Facebook: Dr. Wendy Harpham on Healthy Survivorship
Note: The views & opinions expressed in any guest post featured on our site are those of the guest author and do not necessarily reflect the opinions & views of the National Coalition for Cancer Survivorship. Read our blog and comment policies here.
---
Amgen Breakaway Challenge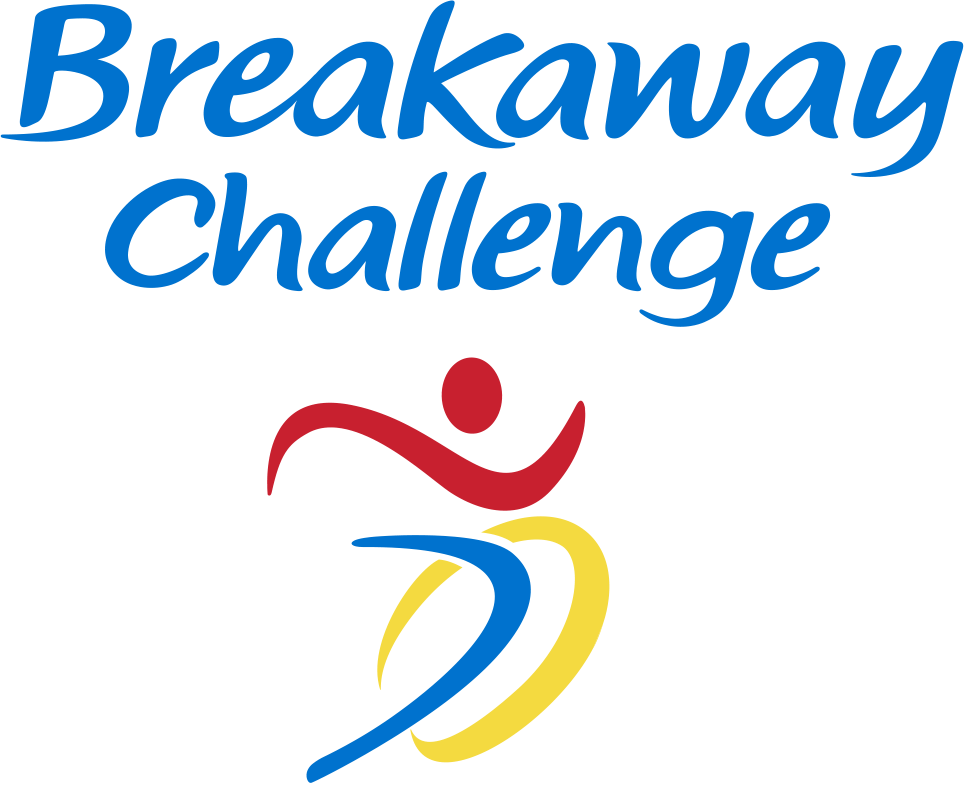 This year, Amgen launched the Breakaway Challenge, where participants can turn their walking, running, or cycling miles, into supporting the fight against cancer and heart disease.
From May 1 to June 12, for every mile you walk, run, or ride, $1 is donated to Breakaway partner organizations like NCCS. Learn more and sign up today at AmgenBreakawayChallenge.com

https://canceradvocacy.org/wp-content/uploads/2019/05/Exercise-nutrition-blog-series.jpg
600
1200
actualize
https://canceradvocacy.org/wp-content/uploads/2020/06/NCCA-Logo.png
actualize
2019-05-09 12:02:22
2020-07-06 09:55:38
Finding Healing Hope – By Wendy S. Harpham, MD