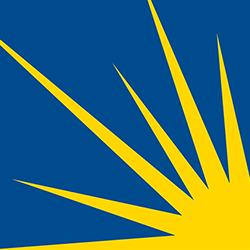 Health Care Roundup: Kaiser Health Insurance Survey; House Holds Medicare-for-All Hearing; CBO Analysis of Health Subsidies; More
In order to bring you the latest cancer-related health care policy and news, we at NCCS combined our ACA Updates and What Caught Our Eye (WCOE) content into a weekly email and blog post. We aim to make the Health Care Roundup a concise, one-stop summary of what you need to know as we continue working together to make cancer care better for everyone.Your feedback is always welcome to make our content more useful to you. Please send comments to feedback@canceradvocacy.org.
Subscribe to our email list and receive these updates in your email box each week »
---
HEALTH CARE HIGHLIGHTS
Kaiser/LA Times Health Insurance Survey
Kaiser Family Foundation and the Los Angeles Times released results of a poll of people with employer-based health insurance and found that overall, most people with employer coverage feel generally satisfied with their insurance, but those with high deductibles or chronic conditions report facing affordability challenges. Those individuals with higher deductibles were more likely to skip or postpone care or prescriptions because of the cost.
Read more about the study »
House Holds Hearing on Medicare-for-All
This week, the House Rules Committee held a hearing on Medicare-for-all, and according to several health policy reporters, it resulted in a substantive policy discussion that addressed benefits and shortcomings of a universal coverage plan. Larry Levitt from Kaiser Family Foundation summed up the message he heard about the hearing on Medicare-for-all, saying it would: "Guarantee universal coverage. People would lose their insurance plans, but not their health care. It would improve affordability by eliminating premiums and out-of-pocket costs. Taxes would go up." Read more about the hearing »
Trump Admin Files Brief in ACA Lawsuit
The Trump Administration on Thursday filed its formal brief to the 5th U.S. Circuit Court of Appeals in New Orleans in the Affordable Care Act (ACA) lawsuit, declaring that the previous ruling that struck down the ACS in its entirety should be upheld. Such a decision by the courts could end health insurance for 21 million Americans and would eliminate protections for pre-existing conditions.
---
CHART OF THE WEEK
Congressional Budget Office (CBO)
The Congressional Budget Office (CBO) released a report this week analyzing federal subsidies for health insurance coverage for people under 65. They project that 30 million people will be uninsured in 2019, up 1 million from 2018 and 2 million more than in 2017. Further, they project that 35 million people will be uninsured by 2029. CBO attributes this increase to both the virtual elimination of the individual mandate and more people signing up for "junk insurance" the CBO doesn't consider to be real health insurance.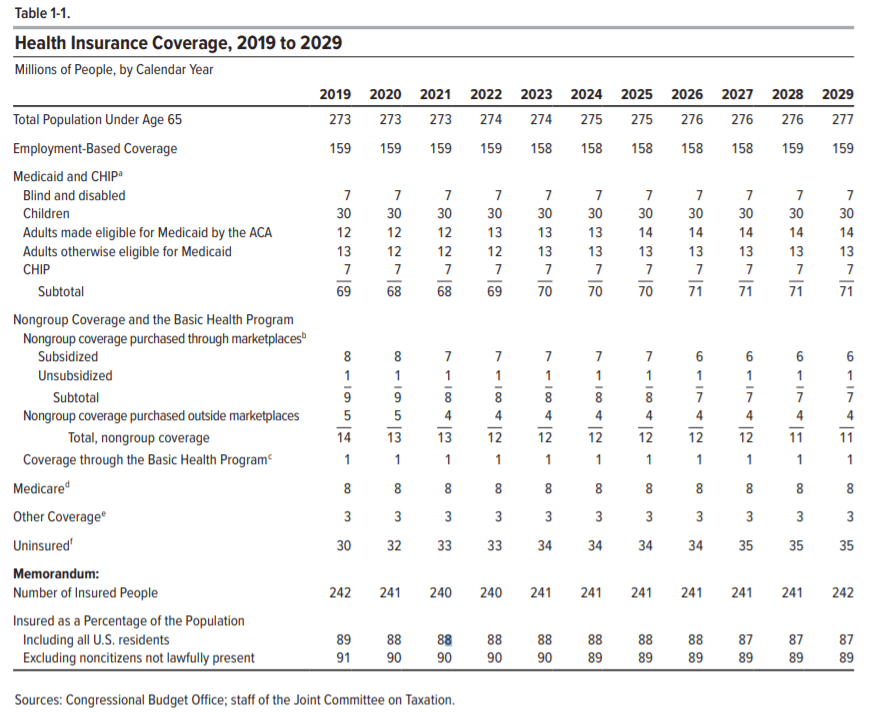 Support NCCS while shopping on Amazon.
A portion of your Amazon purchases will be donated to NCCS when you choose NCCS as your AmazonSmile charity.
Get started »
---
IMPORTANT READS
MedPage Today
The author, on active surveillance for prostate cancer, shares his opinion on the role and reach of the term "survivor." He feels his experience to date doesn't warrant the term "survivor" and that the community must continue to examine how the term is applied.
American Society for Radiation Oncology (ASTRO)
The American Society for Radiation Oncology (ASTRO) commissioned a survey looking at how prior authorization impacts patients. They released their findings earlier this week on a conference call where NCCS CEO, Shelley Fuld Nasso, shared a patient perspective. The survey results showed that nearly all respondents said that their patients were delayed from treatment.
Amgen Breakaway Challenge Turns Walking, Running or Cycling Miles Into Support for Eight Independent Nonprofit Advocacy Organizations
Yahoo/PR Newswire
This week, Amgen launched its Breakaway Challenge campaign to turn physical activity into support for fighting disease. "For a six-week period starting May 1 through June 12, 2019, Amgen will donate $1 dollar for every Breakaway Challenge mile completed by initiative participants, up to $400,000. The donations will be evenly distributed among the eight nonprofits."
NCCS has partnered with Amgen on their Breakaway from Cancer initiative since 2005 as part of the Amgen Tour of California bike race.
Read More »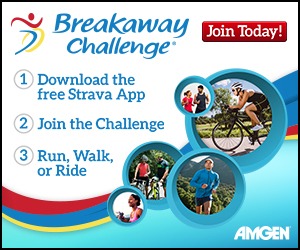 ---
Related Posts
https://canceradvocacy.org/nccs-news/17-patient-groups-urge-appeals-court-to-uphold-health-care-law/
https://canceradvocacy.org/blog/health-care-roundup-apr-19-2019/
https://canceradvocacy.org/wp-content/uploads/2017/01/NCCS-Starburst-250px.png
250
250
actualize
https://canceradvocacy.org/wp-content/uploads/2020/06/NCCA-Logo.png
actualize
2019-05-03 17:09:17
2020-10-22 10:37:12
Health Care Roundup: Kaiser Health Insurance Survey; House Holds Medicare-for-All Hearing; CBO Analysis of Health Subsidies; More