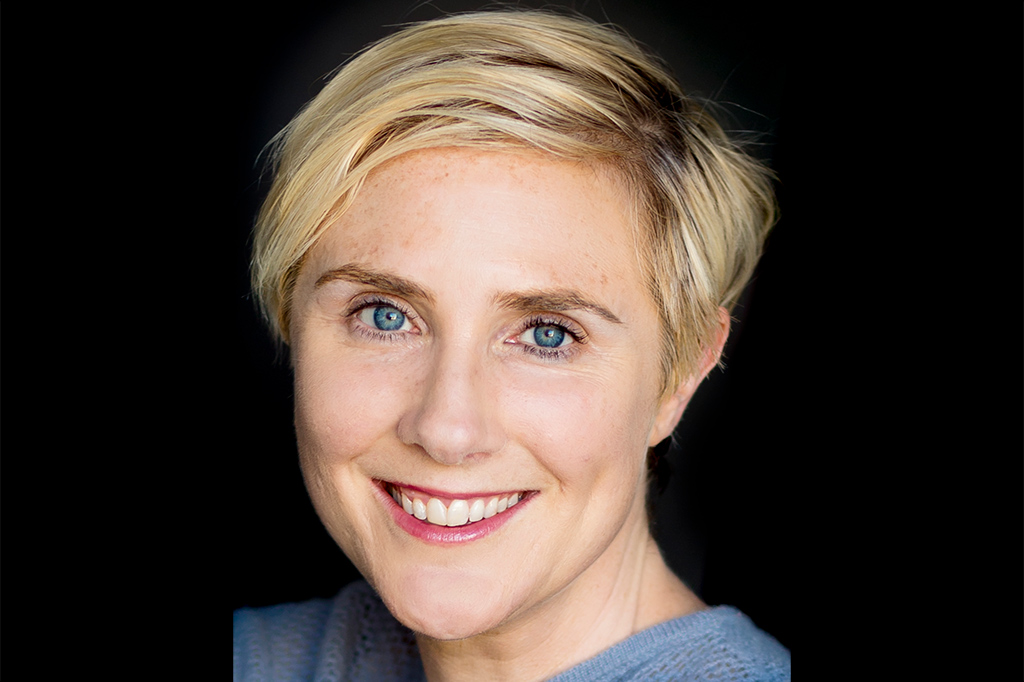 Ask Your Oncologist About Clinical Drug Trials
Post by Laura Holmes Haddad
Stage IV Inflammatory Breast Cancer SurvivorIf you had asked me in December 2012 if I would ever participate in a clinical drug trial, my answer would have been a resounding, "No." The very word "trial" scared me off; I didn't want to be a guinea pig, a test subject. I wanted proven medicine.
I was just about to begin chemotherapy to treat Stage IV inflammatory breast cancer. I had consulted three medical centers, and the words "clinical trial" were not mentioned, until suddenly they were. One month and two rounds of chemotherapy had failed, and I had no other option: I was 37, I had two kids under the age of five, and the tumor in my left breast was growing, and an oncologist at University of California, San Francisco told me a clinical trial would be the next step (which I found out later meant my only option). My "no" immediately turned to "yes." But I didn't know exactly what the term meant, what a trial entailed, or just how complicated it is to access clinical drug trials.
In February 2013, I became Trial Subject #985. I was accepted onto a Phase II non-placebo, non-randomized clinical drug trial for a PARP-inhibitor drug. The unfortunate part for me was that the closest medical center administering my particular trial was about 400 miles south of our home. Every week for six months I had to travel to another hospital to receive treatment. This was stressful, to put it mildly; the financial and emotional toll was high, but ultimately worth it. The drug was working to shrink my tumor, and I then returned to UCSF for surgeries and then radiation therapy at my local cancer center. Since August 2013, I am NED (no evidence of disease), another word for remission.
My family and I were quickly given a crash course in clinical drug trials in the U.S., and this is what we learned:
Your medical provider (oncologist) must help you gain access to a clinical drug trial. He or she petitions the drug company (the "sponsor" of the trial) to get their patient (you) accepted into the trial. Your oncologist can access databases that list open clinical drug trials in the U.S., but you and your caregivers can do your own research as well. A good place to start is the National Cancer Institute (NCI) website: Cancer.gov: Find NCI-Supported Clinical Trials
There are strict rules around participating in a clinical drug trial (called protocols) and they absolutely must be followed. All of the rules are in the documents you will sign before you begin the trial. That said, you are volunteering for this treatment and are free to leave the trial at any time.
Don't let finances prevent you from pursuing a clinical trial option. Under the ACA, insurance companies must cover the routine costs of an in-network provider associated with an approved clinical trial. There are many, many resources in the U.S. that can help with financial issues, including the cost of traveling for treatment.
I was afraid of the unknown. Once I had more information—reliable, trustworthy information—I understood the risks and benefits. I had to put fear aside and look at the facts. A good place for basic trial information is the American Society of Clinical Oncology (ASCO) website: Cancer.net | Clinical Trials
There is no doubt that I am alive today due to the drug trial I participated in, but it was more than getting access to the drug. Had I not had the medical support and family support to help me navigate this complicated aspect of cancer care, I would not have survived. As cancer patients, we need information and support in order to make the best decisions about our treatment. Don't stop seeking information and don't stop asking questions. It's your cancer, and your body.
# # #
---
About the Author
Laura Holmes Haddad is a writer and Stage IV inflammatory breast cancer survivor from California. Her book This is Cancer: Everything You Need to Know, from the Waiting Room to the Bedroom was published In October 2016.
The views & opinions expressed in any guest post featured on our site are those of the guest speaker and do not necessarily reflect the opinions & views of the National Coalition for Cancer Survivorship. Read our blog and comment policies here.
---
https://canceradvocacy.org/wp-content/uploads/2017/01/Laura-Holmes-Haddad-682px.jpg
682
1024
actualize
https://canceradvocacy.org/wp-content/uploads/2020/06/NCCA-Logo.png
actualize
2017-01-23 15:28:38
2020-12-01 11:25:51
Ask Your Oncologist About Clinical Drug Trials