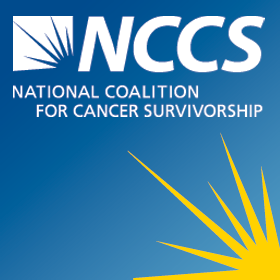 Our Response to the Recent Allegations of Misuse of Donor's Gifts by Four Cancer Charities
This week, we learned the heartbreaking news that four cancer charities have been accused of misusing donor's gifts, spent lavishly on inappropriate expenses, and did little to support the cancer patients they claimed to help. On behalf of our colleagues in the cancer community, and the millions of cancer survivors and caregivers, we find this breach of trust devastating.
The National Coalition for Cancer Survivorship spends 80 percent of all donations on our work on behalf of cancer patients. We advocate for access to the best possible cancer care for all people with cancer and provide resources for individuals with cancer and their families and caregivers, and have done so for almost thirty years. Since the founding of NCCS, we've been solely focused on our mission, and are proud of our leadership and accomplishments in the cancer community. Both our achievements in advocacy and our suite of patient tools have been made possible because donors put their trust in our work and dedication and supported our mission.
Thank you. We are deeply grateful to the individuals and organizations that support our work and pledge to use the dollars responsibly to benefit people with cancer.
https://canceradvocacy.org/wp-content/uploads/2014/06/FacebookProfile3.png
280
280
actualize
https://canceradvocacy.org/wp-content/uploads/2020/06/NCCA-Logo.png
actualize
2015-05-22 13:30:36
2015-05-22 13:30:36
Our Response to the Recent Allegations of Misuse of Donor's Gifts by Four Cancer Charities