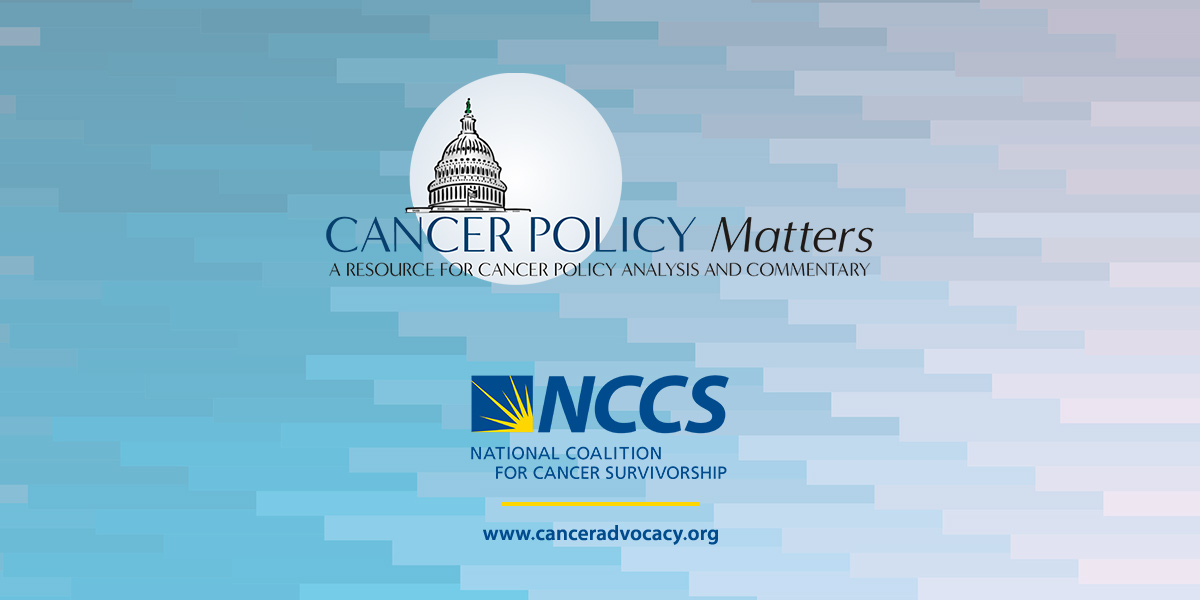 NCCS Statement on District Court Ruling Affordable Care Act Unconstitutional
Silver Spring, M.D. – The National Coalition for Cancer Survivorship (NCCS), a national organization representing survivors of all forms of cancer, released the following statement after the federal district court in the Northern District of Texas
declared
the Affordable Care Act unconstitutional.
"The court's decision declaring the Affordable Care Act (ACA) unconstitutional puts millions of Americans with pre-existing conditions, including many with cancer, at risk of losing access to affordable and adequate health insurance," said NCCS CEO Shelley Fuld Nasso. "The United States Congress affirmed its support for protections for those with pre-existing conditions, and virtually every candidate in the midterm elections affirmed support for these protections. However, this court decision returns consumer protections to 2009 – before the protections of the ACA – and creates barriers to care for many Americans."
Several state attorneys general already signaled their intention to appeal the ruling, and NCCS will lend its support to those efforts.
"We hope that this decision will be reversed on appeal. In the meantime, uncertainty will be a fact of life for many vulnerable Americans whose access to care depends on the ACA," continued Ms. Fuld Nasso. "This decision, coming at the end of the ACA enrollment period and during the holiday season, sends a Scrooge-like message to American consumers who depend on federal health care protections."
NCCS will seek to reassure patients that the law will be enforced pending appeal, and will support a speedy appeal decision restoring the ACA.
###
https://canceradvocacy.org/wp-content/uploads/2018/10/NCCS-Blog-CPM-Logo.jpg
600
1200
actualize
https://canceradvocacy.org/wp-content/uploads/2020/06/NCCA-Logo.png
actualize
2018-12-15 13:36:18
2018-12-15 13:36:18
NCCS Statement on District Court Ruling Affordable Care Act Unconstitutional