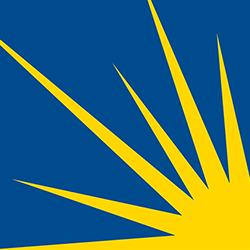 Health Care Roundup: 'Misleading' Pre-Existing Conditions Bill; Clinical Trials Lack Black Patients; 'Cancer Coaching' Ethics; Young Adult Cancer Advocates
In order to bring you the latest cancer-related health care policy and news, we at NCCS combined our ACA Updates and What Caught Our Eye (WCOE) content into a weekly email and blog post. We aim to make this a concise, one-stop summary of what you need to know as we continue working together to make cancer care better for everyone.
Your feedback is always welcome to make our content more useful to you. Please send comments to feedback@canceradvocacy.org.
Subscribe to our email list and receive these updates in your email box each week »
---
HEALTH CARE HIGHLIGHT
NCCS and 30+ Patient Orgs Raise Concerns Over Senate Pre-Ex Bill
This week, NCCS and more than 30 other patient advocacy organizations submitted a letter to Senator Tillis (R-NC) detailing why his bill does not go far enough in protecting pre-existing conditions despite his intentions. The bill title, "Ensuring Coverage for Patients with Pre-Existing Conditions Act" (S.3388), is misleading and, if passed, would not provide adequate coverage for those covered under current law with pre-existing conditions.
The reason is that while the bill requires insurers to provide health care plans to people regardless of health, it does not require the insurers to cover the costs of the care for the pre-existing condition itself.
NCCS and others stated in the letter:
We share your interest in continuing to make health insurance accessible to Americans with pre-existing conditions and appreciate your efforts to preserve certain protections in law, regardless of the outcome of Texas vs. US. However, the "Ensuring Coverage for Patients with Pre-Existing Conditions Act" as currently drafted, falls far short of providing coverage and security to your constituents.
The bill is seen by many as an attempt to calm fears related to the Texas lawsuit challenging the constitutionality of the ACA. If that lawsuit is eventually successful, it would wipe out the pre-existing condition protections millions of Americans have come to rely on.
---
CHART OF THE WEEK
Kaiser Family Foundation
As there are several pending lawsuits that aim to either attack or protect the ACA, we thought it was important to share this chart again by KFF that shows how important pre-existing condition protections are for the vast majority of Americans.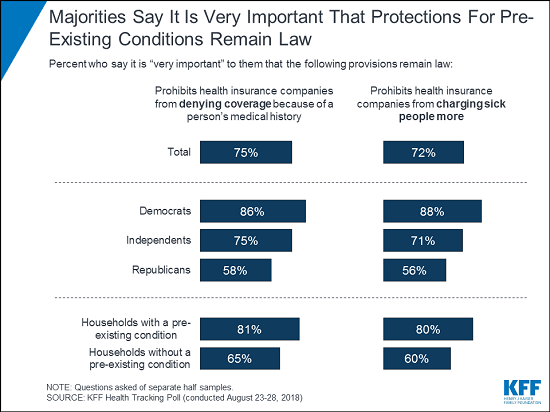 ---
IMPORTANT READS
---
Related Posts
https://canceradvocacy.org/blog/health-care-roundup-sept-14-2018/
https://canceradvocacy.org/blog/health-care-roundup-sept-7-2018/
https://canceradvocacy.org/wp-content/uploads/2017/01/NCCS-Starburst-250px.png
250
250
actualize
https://canceradvocacy.org/wp-content/uploads/2020/06/NCCA-Logo.png
actualize
2018-09-21 17:36:55
2020-07-06 10:05:30
Health Care Roundup: 'Misleading' Pre-Existing Conditions Bill; Clinical Trials Lack Black Patients; 'Cancer Coaching' Ethics; Young Adult Cancer Advocates