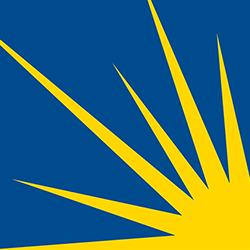 Health Care Roundup: Association Health Plans and ACA Repeal; Benefits of Exercise for Childhood Survivors; NIH Grant System; and More
In order to bring you the latest cancer-related health care policy and news, we at NCCS combined our ACA Updates and What Caught Our Eye (WCOE) content into a weekly email and blog post. We aim to make this a concise, one-stop summary of what you need to know as we continue working together to make cancer care better for everyone.
Your feedback is always welcome to make our content more useful to you. Please send comments to feedback@canceradvocacy.org.
Subscribe to our email list and receive these updates in your email box each week »
---
HEALTH CARE HIGHLIGHTS
Justifiably, most of the country's attention has recently focused on a heartbreaking and far more urgent issue. It was in this media and political whirlwind that several health care developments flew largely under the radar this week that could have widespread consequences for millions of patients.
Association Health Plans Rule Finalized
The association health plans (AHP) rule was finalized by the Labor Department as the Trump administration continues its efforts to strike down the Affordable Care Act (ACA) through regulatory action. While marketed as a way for small businesses and trade groups to sell cheaper coverage, the rule allows plans NOT to cover the ACA's 10 "essential health benefits." NCCS joined with the Cancer Leadership Council and other patient advocacy organizations in a statement opposing the rule, saying:
"These plans will result in a segmentation of the insurance market and will leave many cancer survivors – who have a pre-existing condition from the day of diagnosis – scrambling to find affordable and adequate insurance offerings in the individual market."
Worth highlighting is the Washington Post's "Health 202":
"The L.A. Times found in a recent analysis that more than 95 percent of health-care groups that filed comments on the proposed rule expressed serious concern or opposed it. Furthermore, not even one group representing patients or industry submitted comments in support of the association plan rule, the Times found. 'Basically anybody who knows anything about health care is opposed to these proposals,' Sandy Praeger, Kansas's Republican former state insurance regulator told the Times. 'It's amazing.'"
ACA Repeal Proposal
Conservative groups revealed another proposal in a further attempt to repeal the ACA. The latest proposal is very similar to the previous ones, especially in the harm it would do to millions of Americans. As laid out by the Center for Budget and Policy Priorities (CBPP), it would "cause millions to lose health coverage, end Medicaid expansion, and allow states to eliminate or weaken protections for people with pre-existing conditions." It also would hand more control over health care spending to states, a move endorsed at the press conference to introduce the proposal by Kentucky Governor Matt Bevin and Mississippi Governor Phil Bryant.
However, as Sarah Lueck with CBPP points out, Kentucky ranks 42nd and Mississippi ranks 51st in overall health system performance in a Commonwealth Fund scorecard. While the current consensus is that this has little chance of passing, it is important to know that this is out there and that groups and individuals haven't given up hope to repeal the ACA.
So when the latest #ACA repeal attempt (Santorum-Heritage) gets a presser tomorrow, the two governors pushing for giving more health care power to states rank 42nd (KY) and 51st (MS) in overall health system performance. Do I have that right? https://t.co/Ef4eYOPlWE

— Sarah Lueck (@sarahL202) June 19, 2018
GOP 2019 Budget Proposal Unveiled
If you believe the phrase "actions speak louder than words," then the House GOP budget unveiled this week spoke loud and clear. As Bloomberg reported, the budget proposal was meant "to send a message to [House GOP] core supporters that repealing Obamacare, cutting taxes and partially privatizing Medicare remain high on their agenda." Namely, it gives the same reconciliation authority as last year "to let congressional committees try once again to repeal the Affordable Care Act and enact a new tax law." Again, this doesn't have much chance of passing before the mid-term elections, but the budget process could be used in a lame-duck session AFTER the election to pass ACA repeal legislation.
---
CHART OF THE WEEK
---
IMPORTANT READS
Via New York Times
There are many studies and papers looking at the benefits of low to moderate exercise for cancer patients and survivors. This article highlights the benefits of regular exercise, "such as walking for an hour, improved long-term survival in those who had childhood cancers." Read More »
Via New York Times
When we advocate for funding for the National Institutes of Health (NIH), we assume that the peer review system is outstanding and that NIH funds will be used well as a result of this system. We have in the past called NIH peer review the "gold standard" for peer review.
However, this opinion piece about NIH peer review by Aaron Carroll in the New York Times offers a different perspective. He concludes that the system favors low-risk proposals and proposals from older scientists and white men, suggesting that we may be missing out on funding good science because of the biases of the system. He offers some proposed reforms of the peer review system as well.
Read More »
Via The Hill
It is important to point out that not all governors agree with positions stated above by the governors of Kentucky and Mississippi. A bipartisan group of nine governors issued a statement that "called on the Trump administration to reverse its decision to argue in court that ObamaCare's pre-existing condition protections should be overturned." The statement said in part, "The administration's disappointing decision to no longer defend this provision of federal law threatens health care coverage for many in our states with pre-existing conditions and adds uncertainty and higher costs for Americans who purchase their own health insurance." Read More »
---
https://canceradvocacy.org/wp-content/uploads/2017/01/NCCS-Starburst-250px.png
250
250
actualize
https://canceradvocacy.org/wp-content/uploads/2020/06/NCCA-Logo.png
actualize
2018-06-22 13:44:07
2018-06-22 13:44:07
Health Care Roundup: Association Health Plans and ACA Repeal; Benefits of Exercise for Childhood Survivors; NIH Grant System; and More