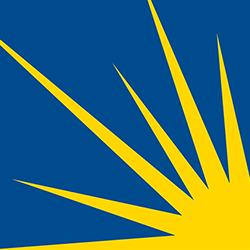 Health Care Roundup: Drug Pricing, "Surprise Billing" Bills Advance; "Rebuilding" After Diagnosis; Study on Depression in Lung Cancer Patients; More
We aim to make the Health Care Roundup a concise, one-stop summary of what you need to know as we continue working together to make cancer care better for everyone.Your feedback is always welcome to make our content more useful to you. Please send comments to feedback@canceradvocacy.org.
Subscribe to our email list and receive these updates in your email box »
---
HEALTH CARE HIGHLIGHTS
House Members Solicit Public Input on "Cures 2.0" Bill
Representatives Fred Upton (R-MI) and Diana DeGette (D-CO) released a request for public input on a potential new bill they are calling "Cures 2.0" which would build on the 21st Century Cures Act. The duo says this legislation would focus on improving patients' access to digital health products and new medical therapies. The bill would speed up insurance coverage by Medicare, Medicaid, and private payers for new FDA-approved drugs and devices, and would increase the use of real-world evidence in FDA's regulatory approval process. The proposed legislation also aims to improve family caregivers' health literacy. They requested input on the bill by December 16, 2019.
Oncologist Stephen Hahn Confirmed as FDA Chief
Yesterday, the Senate voted 72-18 to confirm Stephen Hahn, MD, as the new Commissioner of the U.S. Food and Drug Administration (FDA). E-cigarettes were a focus of his confirmation hearings last month. Hahn's background is in radiation oncology, with specializations in treating lung cancer and sarcoma. He most recently served as MD Anderson Cancer Center's chief medical officer.
Congress Reaches Deal on "Surprise Billing" Bill
On Sunday evening, leaders of several key health care committees announced they had come to an agreement on "Surprise Billing" legislation. As Vox reports, the legislation may be included in the end-of-year government spending bill that must pass before December 20. Now that the committees have hashed out a deal, it falls on House and Senate leaders to figure out the path forward. However, just yesterday, the House Ways and Means Committee on Wednesday put out its own, "rival" proposal to protect patients from surprise medical bills. This proposal could throw a wrench into a speedy passage of the deal struck last weekend. The measure from Ways and Means would take a different approach in that it would first let insurers and doctors try to work out payment on their own, and if they cannot come to agreement, an arbitration process would begin. Full text was not yet available. As The Hill reports, the Energy and Commerce proposal, in contrast, relies in large part on essentially setting a payment rate based on the average price for that service in the geographic area.
House Passes Drug Pricing Bill, H.R. 3
Yesterday, the House of Representatives passed H.R. 3, the Democrats' drug pricing legislation. The bill was passed largely along party lines. The legislation would allow the government to directly negotiate drug prices for Medicare recipients as well as others purchasing drugs. However, the debate is far from over, with the Senate still considering a separate drug pricing package and President Trump vowing to veto H.R. 3 if it makes it to his desk.
---
CHART OF THE WEEK
Kaiser Family Foundation
The 5th Circuit Court of Appeals is expected to rule on the ACA lawsuit any day now. If the court confirms the decision to invalidate the ACA, the entire law — including pre-existing conditions protections — would be struck down. Kaiser Family Foundation recently released an analysis showing that rolling back the ACA would affect nearly everyone. Check out their chart to see how it could impact you.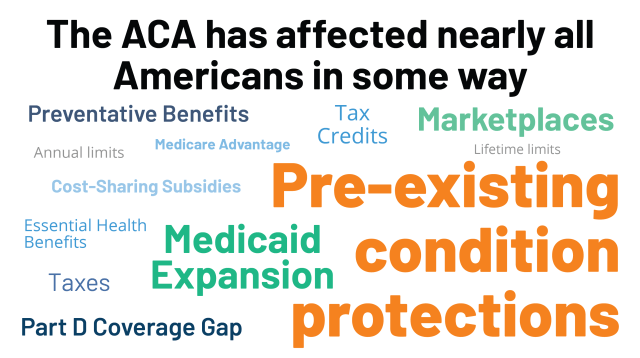 Support NCCS while shopping on Amazon.
A portion of your Amazon purchases will be donated to NCCS when you choose NCCS as your AmazonSmile charity.
Get started »
---
IMPORTANT READS
New York Times
A large study found that MRIs detected tumors missed by mammograms, cutting interval cancers by half or more. Just under half of women over the age of 40 have dense breasts, which means they have more connective and fibrous tissue.
CURE Today
Cancer survivor Dana Stewart shares how she rebuilt her life after a breast cancer diagnosis nine years ago.
"The decent news is that you can pick yourself up off the ground and change the view. It's tough and scary and frustrating and so on and so on. It is, however, possible. I took the approach of letting my cancer diagnosis change my viewpoint. Granted, this happened after lots of crying, screaming and angry tears."
Ohio State News
Roughly one-third of patients diagnosed with lung cancer have moderate to severe symptoms of depression, a new study suggests. The lead author of the study says, "Some oncologists may have a mindset that 'of course, you're depressed, you have lung cancer.' This may show an under-appreciation of the breadth of depressive symptoms and other difficulties which accompany it."
Vox
There have been quite a few surprises with the "surprise billing" legislation. First, it seemed like it couldn't be done with hospitals and doctors lobbying hard against the legislation. Then, lawmakers struck a bipartisan deal over the weekend, and now a new "rival" proposal to adds to the surprises.
---
Related Posts
https://canceradvocacy.org/blog/health-care-roundup-nov-22-2019/
https://canceradvocacy.org/blog/health-care-roundup-oct-25-2019/
https://canceradvocacy.org/wp-content/uploads/2017/01/NCCS-Starburst-250px.png
250
250
actualize
https://canceradvocacy.org/wp-content/uploads/2020/06/NCCA-Logo.png
actualize
2019-12-13 11:30:12
2021-02-12 10:08:51
Health Care Roundup: Drug Pricing, "Surprise Billing" Bills Advance; "Rebuilding" After Diagnosis; Study on Depression in Lung Cancer Patients; More