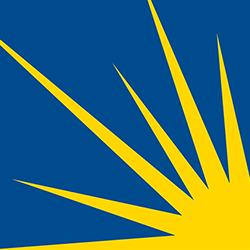 What Caught Our Eye: A Story of Two Survivors' Enduring Friendship; GOP Still at Odds on Healthcare; Living with an Ostomy; The Perils of Hype in Cancer
What Caught Our Eye (WCOE), April 28, 2017
What Caught Our Eye is our week-in-review blog series, where we recap the cancer policy articles, studies, and stories that caught our attention.
In the Spotlight
Via Stat News — "This is a story of survivors — of patients who were expected to die more than two decades ago but didn't." STAT News' Bob Tedeschi provides an in-depth look Dr. Brian Druker and three of his patients, including Doralee Mortensen and Judy Orem, who became best friends after meeting in the clinical trials for the cancer drug Gleevec in the late 1990s.
Powerful piece @Bobtedeschi! The survivors How an experimental treatment saved patients & changed medicine https://t.co/8SVG5HZGFM @statnews

— Kathy Giusti (@KathyGiusti) April 25, 2017
---
Affordable Care Act
---
https://twitter.com/sangerkatz/status/857615585533755393
Via New York Times
—
"A month after pulling their health care overhaul bill from the floor, House Republicans are growing increasingly confident that they may have found a way to pass it."
---
Cancer Policy
How hype over new cancer drugs harms patients, caregivers. "I thought they were going to save him," @CNN https://t.co/nhashTv6Sj pic.twitter.com/rICRkyp2pL

— Liz Szabo (@LizSzabo) April 26, 2017
Via Kaiser Health News
—
"'There is a disconnect between what researchers think is statistically significant and what is really significant for patients. Patients hear 'progress,' and they think that means they're going to be cured,' said Timothy Turnham, former executive director at the Melanoma Research Foundation."
---
Coping with Cancer
Dealing With an Ostomy https://t.co/odKso1fUyW

— NYTimes Well (@nytimeswell) April 27, 2017
Via New York Times Well Blog
— In a new post in her "Living With Cancer" series, our friend Susan Gubar sheds light on the difficulties of living with an ostomy.
"Six days after an unremarkable lumpectomy, I had rushed to the local hospital, not so much because of pain but out of concern. I had been eating and drinking as usual, but what was going in was not coming out.
I cursed my faulty plumbing — an operation for ovarian cancer had produced infections and then, in 2009, an ileostomy. I'm one of about half a million Americans whose body wastes are collected in disposable external pouches. And now the pouch was clean and empty, which was a problem."
---
More From "What Caught Our Eye" »
Follow us on Twitter: @CancerAdvocacy
---
https://canceradvocacy.org/wp-content/uploads/2017/01/NCCS-Starburst-250px.png
250
250
actualize
https://canceradvocacy.org/wp-content/uploads/2020/06/NCCA-Logo.png
actualize
2017-04-28 12:00:34
2017-04-28 12:00:34
What Caught Our Eye: A Story of Two Survivors' Enduring Friendship; GOP Still at Odds on Healthcare; Living with an Ostomy; The Perils of Hype in Cancer