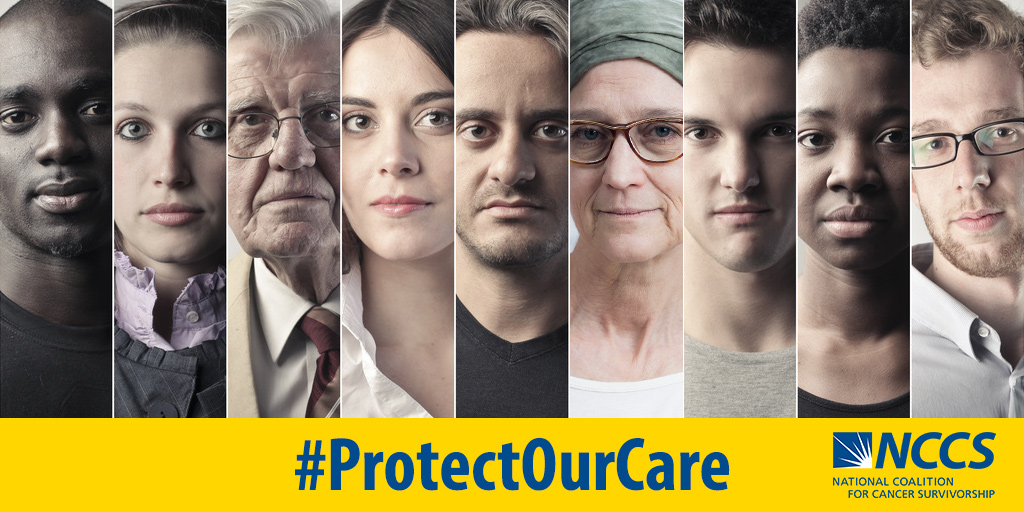 ACA Update February 16, 2018 | Idaho Insurer Rolls Out Health Plans That Violate ACA Regulations, Including Pre-Existing Condition Protections

Prior to the Affordable Care Act (ACA), cancer survivors were at the mercy of the health care system, often forced to pay exorbitant premiums or simply denied coverage altogether. Today, America's 16 million cancer survivors benefit from the ACA's patient protections that are critical to providing them with quality, affordable, and accessible health care coverage. NCCS is actively engaged in advocating to ensure this unprecedented access for cancer patients and providers continues.
Two weeks ago,
NCCS reported in our ACA Update
that Idaho regulators said they would allow the sale of insurance plans that don't adhere to the Affordable Care Act's (ACA) requirements.
This week, the state took it a step further when Blue Cross of Idaho unveiled health plans that break the ACA's federal health laws in several ways. Blue Cross of Idaho will attempt to sell insurance plans that are priced based on applicants' health status.
For cancer survivors, this is deeply concerning as those with pre-existing conditions will be charged outrageous amounts for their health coverage. The ACA made it illegal to discriminate based on health status, so now it will be up to the Trump Administration, and newly appointed Health and Human Services Secretary Alex Azar, to either enforce federal law or allow state regulators to move forward with these harmful policies. Allowing Idaho to sell such plans would prompt other states to take similar action to undermine the ACA, taking us back to the days when patients were subjected to expensive and/or insufficient health care coverage.
As NPR reports, at a congressional hearing Wednesday, even as Blue Cross rolled out its plans, Azar was questioned about whether the Administration will uphold the ACA's laws. "There are rules," Azar said. "There is a rule of law that we need to enforce." However, he didn't specifically indicate whether the federal government would step in. Policy analysts say that allowing lower-cost plans that don't meet the ACA's standards would become more widespread and pull younger and healthier people out of Obamacare, raising prices for those who remain.
NCCS will continue to monitor this development and its impact on cancer survivors.
---
Related Posts
---
https://canceradvocacy.org/wp-content/uploads/2017/01/ProtectOurCare-1024px.jpg
512
1024
actualize
https://canceradvocacy.org/wp-content/uploads/2020/06/NCCA-Logo.png
actualize
2018-02-16 17:31:58
2018-02-16 17:31:58
ACA Update February 16, 2018 | Idaho Insurer Rolls Out Health Plans That Violate ACA Regulations, Including Pre-Existing Condition Protections