When Talking About the End of Life, Honesty and Words Matter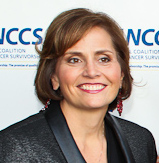 I attended two different events in Washington, DC this week where the focus was on end-of-life care and the challenges of ensuring that people have quality care and dignity at the end of their life.
First was the U.S. Senate Special Committee on Aging roundtable meeting entitled, "Continuing the Conversation: The Role of Health Care Providers in Advance Care Planning," where NCCS board member and cancer survivor Samira K. Beckwith testified in her role as President and CEO of Hope Healthcare Services. Other speakers talked about challenges related to end-of-life care from the perspective of providers, payers, and patients and families. The senators in attendance, including Senators Bill Nelson (D-FL), Tammy Baldwin (D-WI), Elizabeth Warren (D-MA), and Sheldon Whitehouse (D-RI), asked thoughtful, well-informed questions, were very engaged in the discussion, and seemed committed to improving policies related to end of life care. Senator Baldwin noted the success story of La Crosse, Wisconsin, which NPR dubbed, "The Town Where Everyone Talks About Death," and Senator Warren pointed to a highly touted study in the New England Journal of Medicine that showed that early palliative care for patients with metastatic lung cancer resulted in better patient satisfaction, reduced health care utilization, and longer survival.
Next, I attended the National Patient Advocate Foundation's policy consortium meeting, "End of Life Care: Confronting Legal, Ethical and Financial Challenges," which included panel discussions and keynotes from Rep. Earl Blumenauer (D-OR), who champions legislation to support advanced care planning, and Dr. Barry Straube, former Centers for Medicare and Medicaid Services (CMS) official. Listening to the discussions at both meetings, two things were very clear. First, there is an enormous disconnect between the care that patients and families say they want and the care they receive during the final months of life. Second, the words we use to discuss palliative care, supportive care, and end of life care are confusing and potentially even harmful to patients.
There are a number of factors and barriers that explain the disconnect between patient wishes and the care patients receive, including the fragmented health care system, the lack of coordinated care, and reimbursement policies. But one of the biggest obstacles is our cultural reluctance to talk about death. Ms. Beckwith, in her testimony, said that one of the comments she hears most frequently from patients and their families is, "Why didn't someone tell us about hospice earlier?" She said that professionals, including clinicians and even the faith community, still have difficulty talking about end-of-life issues. At the policy consortium meeting, Dr. Thomas Smith of Johns Hopkins Sidney Kimmel Comprehensive Cancer Center, and also an NCCS Cancer Policy Advisor, said that doctors do not like to talk with patients about dying. While he is skilled at having the difficult discussions with patients about mortality, it is not something he relishes doing.
Unfortunately, when clinicians do not have the difficult but honest conversations with patients, they deny patients the care they deserve. Patients want the truth, as hard as it is to hear, so that they can make important decisions about how they want to live their lives and, if necessary, plan for their final chapter. Dr. Smith has developed tools and checklists, which will be available online in the near future, to help physicians have these difficult conversations.
There are a number of factors and barriers that explain the disconnect between patient wishes and the care patients receive… but one of the biggest obstacles is our cultural reluctance to talk about death.
A number of words are used to refer to the spectrum of care for advanced illness. Too often, the terms "palliative care" and "hospice" are used interchangeably. In our view, and the view of numerous clinicians and patients, palliative care includes symptom management and supportive care that should be provided along with treatment throughout the cancer experience. Quite simply, we should always make sure that the symptoms and side effects of treatment are addressed so that patients do not suffer needlessly. Hospice, on the other hand, is specific to the care that is provided in the last six months of life, when a cure is not expected. Since it is common to use the terms in conjunction or even interchangeably, patients often have the mistaken impression that palliative care is for the end of life, rather than something they should expect throughout the course of treatment.
Further confounding the terminology problem, the Medicare benefit for hospice requires patients to forego "curative" treatment in order to be eligible for hospice services. The Centers for Medicare and Medicaid Services (CMS) recently announced a demonstration project called the Medicare Care Choices Model, which would allow for patients to receive so-called "curative" care concurrently with hospice benefits. A patient with advanced cancer might choose to receive "palliative" chemotherapy or radiation where the intent is to relieve cancer-related symptoms or to slow or halt the progression of the disease, even when "cure" is unlikely. Under the demonstration project, these treatment choices could be allowed, along with hospice, but calling this "curative" treatment is misleading and confusing.
It is heartening to see such attention and thoughtful discussion around the issues of end of life care. Unfortunately, we have a long way to go to improve patients' and families' experience at the end of life, in no small part because of our fear of talking about death and the confusing and misleading words we use to describe the kind of care patients should expect and deserve.
Post by Shelley Fuld Nasso. Follow Shelley on Twitter at https://twitter.com/sfuldnasso. 
0
0
actualize
https://canceradvocacy.org/wp-content/uploads/2020/06/NCCA-Logo.png
actualize
2014-05-23 11:25:09
2020-10-22 09:55:33
When Talking About the End of Life, Honesty and Words Matter