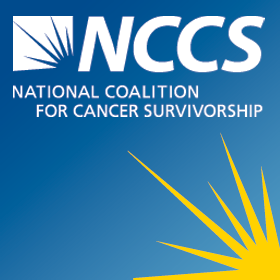 What Healthcare Reform Means to Cancer Survivors
Yesterday, President Obama signed off on the historic healthcare reform bill, the most sweeping U.S. social policy legislation in decades. While the Senate begins considering the reconciliation package – the package of modifications to the health reform bill – now is a good time to get up to speed on what's included in the bill, when certain provisions would take effect, and what this all means to cancer survivors.
So, what does healthcare reform mean for people affected by cancer?
It means accessing potentially life-saving treatment, protecting coverage in case of job loss, and insuring coverage eligibility despite pre-existing conditions. A provision of the Senate bill also requires coverage for routine patient care costs for those with cancer and life-threatening illnesses who are enrolled in clinical trials, which applies to private insurance plans and the Federal Employees Health Benefits Program.
Although many provisions of the bill will take some time to implement, a number will go into effect soon after enactment:
Dependent children will be allowed to remain on their parents' health insurance up to age 26.
Existing insurance plans will be barred from imposing lifetime caps on coverage.
Insurers will be prevented from canceling insurance retroactively, except for fraud.
Insurance plans cannot exclude coverage for pre-existing medical conditions for children under age 19.
Steps will be taken to fix the doughnut hole; in the first year, those who hit the doughnut hole will receive a $250 rebate.  Next year, the cost of drugs in the doughnut hole will go down by 50 percent.
Prevention care will be available to Medicare beneficiaries without co-payments or deductibles beginning in 2010.
People with medical conditions that make them uninsurable may be able to get coverage through a federally subsidized health insurance program, to be established within 90 days.  The legislation limits spending for this program to $5 billion.
We'll continue to keep you posted as movement on the bill continues. Stay informed with news and updates by signing up on the NCCS homepage.
https://canceradvocacy.org/wp-content/uploads/2014/06/FacebookProfile3.png
280
280
actualize
https://canceradvocacy.org/wp-content/uploads/2020/06/NCCA-Logo.png
actualize
2010-03-24 14:58:46
2010-03-24 14:58:46
What Healthcare Reform Means to Cancer Survivors