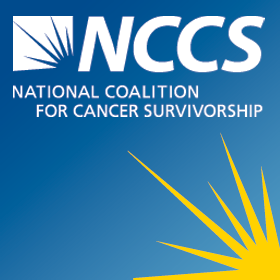 The National Coalition for Cancer Survivorship Applauds Healthcare Reform
The National Coalition for Cancer Survivorship (NCCS), a leading non-profit cancer advocacy organization, praises members of Congress for the passage of the healthcare reform bill. The bill includes key provisions that protect patients, bringing America's 12 million cancer survivors and the 1.5 million more that are diagnosed each year closer than ever to getting the quality of care they need and deserve.
"Today we celebrate a major victory for cancer survivors across the country," said Thomas P. Sellers, President & CEO of NCCS and 11-year cancer survivor. "Now that the Senate and House have completed their work, we look forward to seeing the implementation of critical reforms that improve the quality of care and quality of life for people affected by cancer."
For cancer survivors, some of the key provisions, which take effect soon after enactment, include the following:
Coverage would be required for routine patient care costs for those with cancer and life-threatening illnesses who are enrolled in clinical trials.
Dependent children will be allowed to remain on their parents' health insurance up to age 26.
Existing insurance plans will be barred from imposing lifetime caps on coverage.
Insurers will be prevented from canceling insurance retroactively, except for fraud.
Insurance plans cannot exclude coverage for pre-existing medical conditions for children under age 19.
Steps will be taken to fix the doughnut hole; in the first year, those who hit the doughnut hole will receive a $250 rebate.
Prevention care will be available to Medicare beneficiaries without co-payments or deductibles beginning in 2010.
People with medical conditions that make them uninsurable may be able to get coverage through a federally subsidized health insurance program, to be established within 90 days.  The legislation limits spending for this program to $5 billion.
Now that the bill has been signed into law, NCCS will be working with policy and other decision makers to ensure that these reforms are implemented.
"We have a long way to go to ensure that the voice of cancer survivors is heard and the many needs of cancer survivors are met," said Sellers. "But today, we celebrate this landmark event that provides us with much hope for the future."
https://canceradvocacy.org/wp-content/uploads/2014/06/FacebookProfile3.png
280
280
actualize
https://canceradvocacy.org/wp-content/uploads/2020/06/NCCA-Logo.png
actualize
2010-03-26 14:57:50
2010-03-26 14:57:50
The National Coalition for Cancer Survivorship Applauds Healthcare Reform