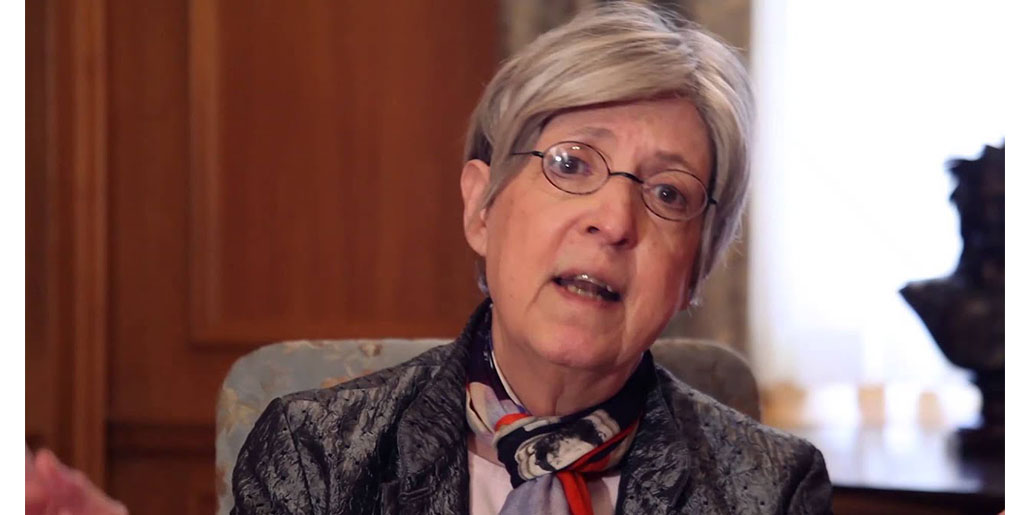 Video Post: Author Susan Gubar Talks About Palliative Care and Living Well with Cancer
The terms "palliative care," "hospice," and "end-of-life care" are often used interchangeably, but they are not the same. Palliative care includes symptom management and other supportive care that can be provided throughout cancer treatment, whether a cure for the illness is or is not expected. Patients should expect palliative care throughout treatment, as it is an extra layer of support that can offer relief from symptoms and side effects. "Hospice" and "end-of-life care" are terms most often used when a cure is not expected, and often refer to the last months of life.
The confusion surrounding these terms may be a barrier for people who need more support dealing with the physical, emotional, and psychological effects of cancer. In this video post, Author Susan Gubar talks about palliative care and the ways that this extra layer of support can help patients live well with cancer.
Video Transcript:
Well, I have to say that I think cancer and its treatments change us enormously. When I wrote the memoir, if someone had come into my living room and said, "I have cancer and I am living well," I would have said, "Garbage! I mean, that's crazy." So I think we change as we go through these things, and I am very lucky right now to be on a non-debilitating drug, but I would say I live very well with cancer. I do what I love to do, which is writing and cooking and partnering and parenting, and grandparenting—-maybe not in that order–but all mixed up together, like a quilter's swatch of fabric.
"All of a sudden, the future has been foreshortened and you don't know how long you're going to have. And many people respond to that with a kind of paranoia and grief that can be eased in part by any number of palliative and alternative methods."
I would say that being able to prioritize and enjoy the things you want to enjoy is something that is a great gift that this particular treatment has given me. I would not argue that all people in treatment are well, certainly not–unfortunately, too many are not well.
I was miserable. I've never been so miserable in my life as I was after surgery and during a number of radiological procedures, and a number of re-surgeries, two or three abdominal re-surgeries and recurrent infections and PICC lines with antibiotics, and I really thought, "This is just hardly worth it." And I think I don't want to ever gloss over the pain of people who are dealing with that kind of thing.
I think palliative care is really important and I think it's important for people to realize that it doesn't need to begin when curative care stops. Palliative care, it seems to me, can be ongoing from the very beginning to the very end, and it can be very loosely-defined, it would seem to me. Some of the regular, absolutely standard medical protocols, even for chemotherapy, are palliative and very helpful.
When I read memoirs, I'm always reading about women throwing up throughout chemotherapy. I did not like chemotherapy psychologically in any way, but I never threw up. So they have developed various drugs that very much help with certain kinds of symptoms and I think those are terrific.
Some people go to the other end of palliative, almost towards alternative care, which I think is also very important. I take a yoga class for cancer patients once a week. I have friends in my support group who do acupuncture, and I have another friend who does healing hands. And I have another friend who has a massage therapist, and I think any one of these things can be enormously helpful for people.
To me, one of the byproducts of cancer is, quite simply, fear. I think you are just shot full of anxiety about what will happen. All of a sudden, the future has been foreshortened and you don't know how long you're going to have. And many people respond to that with a kind of paranoia and grief that can be eased in part by any number of palliative and alternative methods.
---
About the Contributor:
Susan Gubar, distinguished emerita professor of English at Indiana University and author of The New York Times blog "Living with Cancer," is a valued voice on important issues in cancer care. Diagnosed with ovarian cancer in 2008, Susan underwent radical debulking surgery, which included the removal of her uterus, ovaries, fallopian tubes, and part of her intestines. Susan wrote about her experience in Memoir of a Debulked Woman, a testimonial that is both a critique of modern cancer care and a celebration of the solace that can be found in companionship, visual art, and literature. In her New York Times blog series "Living with Cancer", She provides commentary on the multitude of issues that are faced by the millions of people who have been touched by cancer: the difficulties of participating in clinical trials, the cost and availability of cancer drugs, hospice care, intimacy after cancer treatment, and many of the social and emotional challenges that cancer patients often face. Susan was honored at the 2014 NCCS Focus on the Care reception where she received the Natalie Davis Spingarn Writer's Award, named for prolific author and consumer advocate Natalie Davis Spingarn. NCCS CEO Shelley Fuld Nasso interviewed Susan Gubar in late 2014 for this video series.
The views & opinions expressed in any guest post featured on our site are those of the guest author and do not necessarily reflect the opinions & views of the National Coalition for Cancer Survivorship. Read our blog and comment policies here.
---
https://canceradvocacy.org/wp-content/uploads/Palliative-Care-and-Living-Well-with-Cancer.jpg
515
1030
actualize
https://canceradvocacy.org/wp-content/uploads/2020/06/NCCA-Logo.png
actualize
2015-09-16 12:03:36
2020-12-01 13:28:37
Video Post: Author Susan Gubar Talks About Palliative Care and Living Well with Cancer