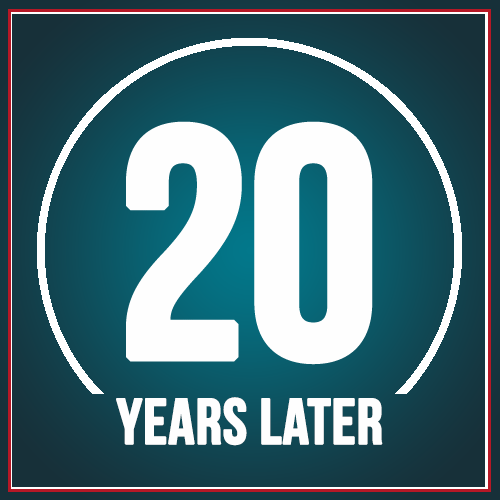 Twenty Years Later Blog Series: Introducing the Seventh Principle of the Imperatives for Quality Cancer Care
The seventh principle in the Imperatives for Quality Cancer Care states, "Long-term survivors should have access to specialized follow-up clinics that focus on health promotion, disease prevention, rehabilitation, and identification of physiologic and psychological problems. Communication with the primary care physician must be maintained."
Over the last 20 years, survivorship clinics have emerged to address the needs of survivors who have completed their treatment. As more and more cancer patients are declared cancer free, many are thrust into survivorship without knowing what survivorship means or how to get through it. At the end of treatment, cancer survivors still need a unique brand of follow-up care, according to their type of cancer and treatment history. Survivorship clinics are designed to help patients manage their health once it is no longer a direct threat to their lives, but a contributing component to their wellbeing.
Survivorship clinics help patients manage physical and emotional changes they experience after treatment according to specific guidelines and implement strategies to help patients cope with those effects. An initial visit may include a review of diagnosis and treatment, and a physical exam to assess needs moving forward. Many clinics are staffed by highly experienced nurse practitioners alongside collaborating physicians, psychologists, and social workers. Additionally, communication with the primary care physician must be maintained. One way to ensure this is by completing a survivorship care plan which summarizes care received and outlines guidance moving forward as patient's transition to living beyond cancer.
While survivorship clinics are not ubiquitously available, their availability at major medical centers shows significant progress. By providing a designated location to facilitate the transition from cancer treatment to life after cancer, patients will experience better health and lower risk of recurrence, not to mention the comfort of a helping hand through a difficult time.
This month we will be reviewing models of survivorship care that have emerged in the last twenty years, including survivorship clinics, and how research surrounding survivorship care has shaped our understanding of its importance. We will also share the perspective of cancer survivors whose experiences illustrate the challenge of simultaneously coordinating long-term care for oneself while coming to terms with mortality new "normal" after cancer treatment.  We look forward to your participation in this conversation.
---
Over the course of 2015, NCCS and a diverse group of guest contributors will revisit the Imperatives for Quality Cancer Care as published in 1995 and evaluate progress made to date in achieving the principles proposed and ensuring that they guide the cancer care experience. Each month, we will review and discuss one of the 12 principles.  We will also look forward, offering prescriptions for progress and advice for cancer survivors, providers, and health reformers. Read more from this series.
https://canceradvocacy.org/wp-content/uploads/2015/01/20years.gif
500
500
actualize
https://canceradvocacy.org/wp-content/uploads/2020/06/NCCA-Logo.png
actualize
2015-07-21 16:47:37
2015-07-21 16:47:37
Twenty Years Later Blog Series: Introducing the Seventh Principle of the Imperatives for Quality Cancer Care