The Year in Cancer Policy
Thank you for making the first year of our blog a success.
To celebrate, we're looking back at the meaningful cancer and health policy news and stories from 2014.
In 2014, we launched the Cancer Policy Matters Blog, a resource for people that are interested in cancer and health policy issues. Featuring guest blogs, videos, news, and analysis, as well as updates on our work on behalf of all people touched by cancer, this blog has served as a timeline of sorts for the many policy issues that impact cancer survivors. Thank you for connecting with us and engaging in these critical issues. We look forward to seeing you in 2015, and hope that you will share your comments with us on our blog, or contact us to let us know what you think.
---
2014 NCCS Events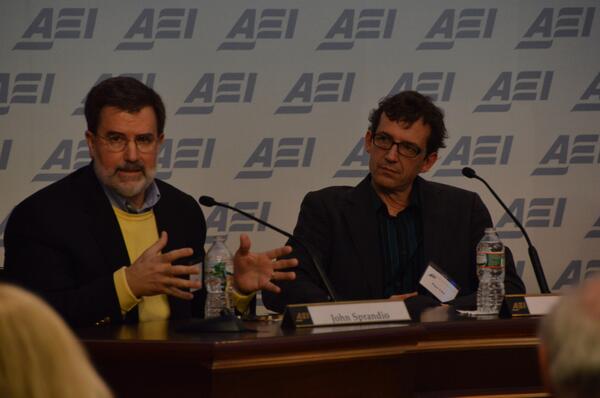 Putting the Cancer Patient First
The "Putting the Cancer Patient First: Payment Reform in an Age of Personalized Cancer Care" symposium took place in February at the American Enterprise Institute Conference Center in Washington, DC. The event was co-hosted by AEI and NCCS. A summary and overview was posted via Oncology Times.
Focus on the Care
While we hope for the cure, we must focus on the care. In November, we honored Susan Gubar and Lillie Shockney at the Focus on the Care event in Washington, DC. NCCS wrote a follow-up post to this event in celebration of the honorees and Cancerversaries.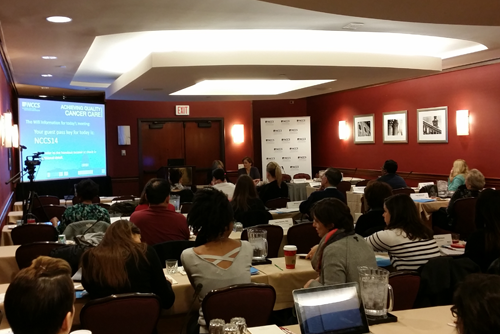 Cancer Policy Advocate Training
This year we launched a new advocacy program, the Cancer Policy Advocate Training. The first webinar covered Current Issues in Cancer Care, followed by an in-person meeting in November, and a post-training webinar in December.
Other Events:
This October, Ellen Stovall Presented the Patient Perspective on Overtreatment at the ASCO Quality Care Symposium, and Shelley Fuld Nasso Presented the Survivor Perspective on Incentive Structures and Innovation at the Turning the Tide Against Cancer Conference.
In July, we welcomed a new member to our policy team. Kelsey Nepote wrote a post about her first assignment  with Alliance for Childhood Cancer Action Days.
In 2014, NCCS convened advocates, providers, payers, researchers, government officials, and pharmaceutical and biotechnology company representatives for its 14th year of semi-annual Cancer Policy Roundtable "think tank" meetings.
---
Cancer Policy Matters Blog
Staff Posts
Incremental Improvements Are Not Enough
In this post, NCCS CEO Shelley Fuld Nasso puts a human face on why Incremental Improvements are often not enough, as well as the importance of addressing quality of life issues.
Defining Cancer Survivorship
In 1986, there was a tremendous need for language that truly told the story of life after a cancer diagnosis.
When Talking About End of Life Issues, Words and Honesty Matter
There are a number of factors and barriers that explain the disconnect between patient wishes and the care patients receive.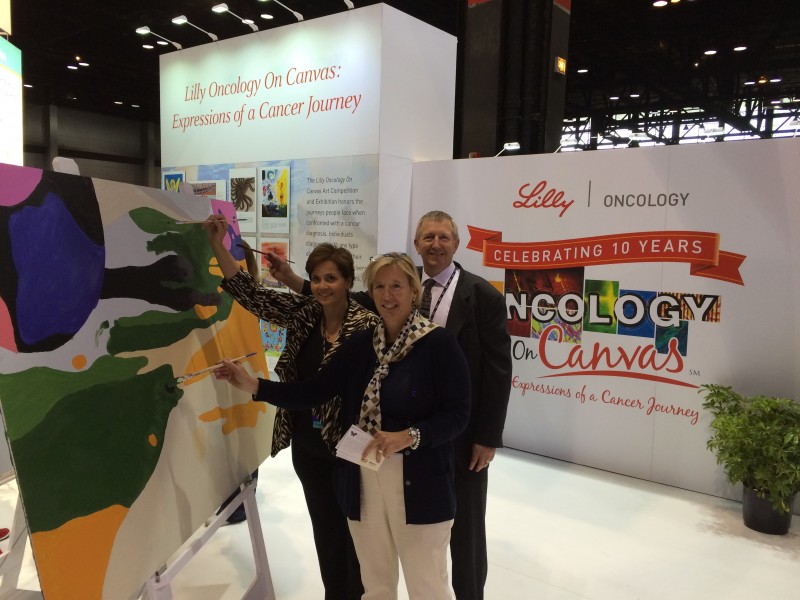 Nina and Shelley with Tim Wert from Eli Lilly and Company while painting a panel of the Hope Mural at the 2014 ASCO Annual Meeting.
Reactions to ASCO's Annual Meeting
This year's meeting marked the 50th anniversary with the highest attendance to date.
Why We Care About Physician Payment
The way we as a country compensate physicians directly affects the care patients receive. Our current system is not sustainable for physicians, patients, or taxpayers.
Journey Forward: How Can We Make Survivorship Care Planning a Reality?
A post that puts policy into practice by highlighting Survivorship Care Planning tools and resources.
Addressing the Gaps in Treatment Planning and Coordination with the PACT Act (H.R. 2477)
"The Law of Intended Consequences" Article Added to Our Influential Publication Resources 
Guest Posts

---
NCCS Policy Comments
NCCS provides comments to Congress and regulatory agencies on policy issues important to cancer survivors related to legislation, drug review and approval, Medicare payment for cancer care, and other policies.
Recommending Cancer Survivorship as a Topic for FDA Patient-Focused Drug Development Meetings
Strategies for Increasing Patient Participation in FDA Review Activities
Comments to Center for Medicare and Medicaid Innovation on Proposed Oncology Care Model
Joining Cancer Leadership Council CMS Comments on 2015 Physician Fee Schedule
Balancing Patient Protections and Innovation: FDA Action to Regulate Laboratory-Developed Tests
Response to 21st Century Cures Initiative Call to Action
Test of Medicare Care Choices Model for Cancer Patients
Joining Cancer Leadership Council in Commending Sustainable Growth Rate (SGR) Repeal
Joining Alliance for Childhood Cancer in Submitting Comments to FDA
Advocating for Clear Coverage for Clinical Trial Services for Medicare Advantage Enrollees
Joining Cancer Leadership Council in Comments to CMS Regarding "Protected Classes"
Joining Cancer Leadership Council in Comments on 2015 Letter to Issuers
---
What Caught Our Eye This Year…
---
0
0
actualize
https://canceradvocacy.org/wp-content/uploads/2020/06/NCCA-Logo.png
actualize
2015-01-05 17:49:07
2020-12-31 12:42:29
The Year in Cancer Policy