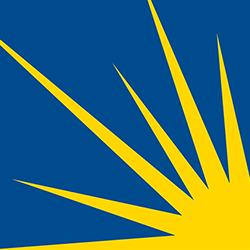 Health Care Roundup: Medicare 'Step Therapy' Concerns; Alternative Cancer Treatment Risks; Immunotherapy Scientists Win Nobel Prize; More
In order to bring you the latest cancer-related health care policy and news, we at NCCS combined our 
ACA Updates
 and 
What Caught Our Eye (WCOE)
 content into a weekly email and blog post. We aim to make this a concise, one-stop summary of what you need to know as we continue working together to make cancer care better for everyone.
Your feedback is always welcome to make our content more useful to you. Please send comments to feedback@canceradvocacy.org.
Subscribe to our email list and receive these updates in your email box each week »
---
HEALTH CARE HIGHLIGHT
NCCS Submits Concerns to HHS Regarding New "Step Therapy" Plan
NCCS joined with other cancer organizations of the Cancer Leadership Council (CLC) in a letter to the Department of Health and Human Services (HHS) and the Centers for Medicare and Medicaid Services (CMS) regarding the new plan announced on August 7 that gives Medicare Advantage plans the option of applying step therapy for physician-administered and other Part B drugs.
The groups identified several concerns regarding the application of step therapy—which requires physicians to prescribe preferred drugs first, only progressing to more costly therapies if necessary. The letter states, "The application of step therapy for Part B drugs would fundamentally undermine the progress that we have made in personalizing cancer therapy," and warns that utilization of step therapy may adversely affect the ability of cancer patients to make informed treatment choices and may have a negative impact on the quality of care they receive.
---
CHART OF THE WEEK
Chart: Kaiser Family Foundation
In September, it was reported that nearly 4,600 people in Arkansas lost their Medicaid health care coverage due to new work requirements. As similar efforts continue in states across the country, it is important to remember how many people depend on Medicaid and CHIP for their health care, including coverage for cancer treatments.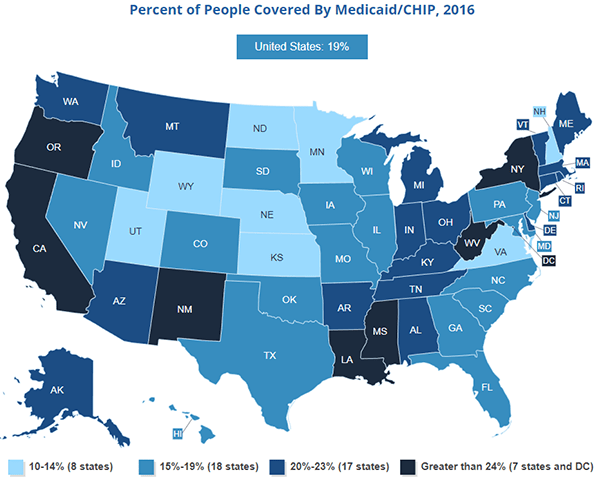 ---
IMPORTANT READS
Via New York Times
The pros and cons of "established cancer treatments," including surgery, radiation, and chemotherapy, can be debated in terms of side effects, efficacy, and cost. However, this article helps illustrate the substantial risks patients take when foregoing such treatments for alternative treatments. A recent Yale School of Medicine study found, for example, "patients with colon or rectal cancer who chose alternative treatments, the death rate was four and a half times higher."
Via National Public Radio (NPR)
Earlier this year, the Trump Administration released a rule that would allow insurers to sell short-term limited duration plans. Health policy experts are calling these plans, "junk plans" because they do not have to comply with the ACA's patient protections including protections for pre-existing conditions or essential health benefits.
NCCS submitted comments to CMS asking the Administration to retract this rule, as it would be harmful to cancer patients and individuals who may have a cancer diagnosis in the future.
Via New York Times
Immunotherapy treatment continues to garner more and more attention within the entire cancer community. It is only fitting that this year's Nobel Prize in Medicine was awarded to two researchers, James P. Allison of the United States and Tasuku Honjo of Japan, who laid the scientific foundation for the development of immunotherapy drugs.
---
Related Posts
https://canceradvocacy.org/blog/health-care-roundup-sept-28-2018/
https://canceradvocacy.org/blog/health-care-roundup-sept-21-2018/
https://canceradvocacy.org/wp-content/uploads/2017/01/NCCS-Starburst-250px.png
250
250
actualize
https://canceradvocacy.org/wp-content/uploads/2020/06/NCCA-Logo.png
actualize
2018-10-05 15:48:37
2020-07-06 10:05:24
Health Care Roundup: Medicare 'Step Therapy' Concerns; Alternative Cancer Treatment Risks; Immunotherapy Scientists Win Nobel Prize; More