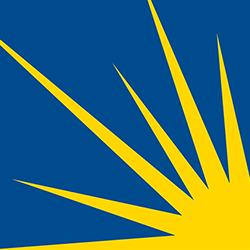 Health Care Roundup: New Medicare Drug Pricing Proposal; New ACA Waiver Guidance; High Price of Precision Medicine; Midterms; More
In order to bring you the latest cancer-related health care policy and news, we at NCCS combined our 
ACA Updates
 and 
What Caught Our Eye (WCOE)
 content into a weekly email and blog post. We aim to make this a concise, one-stop summary of what you need to know as we continue working together to make cancer care better for everyone.
Your feedback is always welcome
 to make our content more useful to you. Please send comments to 
feedback@canceradvocacy.org
.
Subscribe to our email list and receive these updates in your email box each week »
---
HEALTH CARE HIGHLIGHTS
A Week of Proposals and New Regulations
This week, there were several regulations and proposals announced by the Trump Administration that would impact health care in the U.S.
The announcement that made the biggest splash was revealed yesterday and would require drugs administered by physicians and paid for by Medicare, known as Part B drugs, to be priced based on the prices paid in other advanced industrial nations. The proposal announcement came hours after a report was released by HHS that compares prices charged by drug companies in the U.S. with prices they charge in other countries. "Overall, prices and reimbursement rates for Part B drugs are significantly higher for U.S. providers than purchasers outside the U.S," the report said. NCCS is analyzing the proposal to understand how it would affect patients' out-of-pocket expenses and access to care.
Aspects of the proposal were drawn from a similar Obama-era proposal and it comes less than a week after another drug pricing proposal was announced that would require drug makers to include the price of drugs in direct-to-consumer (DTC) television advertisements. Read NCCS' statement on the DTC advertising proposal here.
New CMS Guidance Threatens Pre-Existing Condition Protections
On Tuesday, CMS released new guidance that significantly alters the standards that states must meet in order to be granted a waiver from certain Affordable Care Act (ACA) requirements. The Trump administration would permit states to revise the rules of their health insurance markets significantly, including to authorize the use of ACA premium subsidies for short-term insurance plans and association health plans that do not meet ACA benefit standards.
Although the administration maintains that the guidance will still require states to adhere to the guardrails of the ACA that relate to comprehensiveness of coverage, affordability of coverage, and the number of individuals insured, in practice the guidance will bifurcate the insurance markets and deny people with pre-existing conditions access to affordable and adequate insurance options. Healthier Americans will likely choose less expensive insurance options, including short-term plans and association health plans, especially if they can use premium subsidies for their purchase.
Cancer patients will be especially hard-hit if they are left in an insurance market that includes only older and sicker consumers. In response, NCCS joined more than 25 patient and consumer groups in a statement urging CMS to withdraw this guidance.
---
IMPORTANT READS
---
Related Posts
https://canceradvocacy.org/blog/health-care-roundup-oct-19-2018/
https://canceradvocacy.org/blog/health-care-roundup-oct-12-2018/
https://canceradvocacy.org/wp-content/uploads/2017/01/NCCS-Starburst-250px.png
250
250
actualize
https://canceradvocacy.org/wp-content/uploads/2020/06/NCCA-Logo.png
actualize
2018-10-26 17:39:36
2021-02-12 11:36:15
Health Care Roundup: New Medicare Drug Pricing Proposal; New ACA Waiver Guidance; High Price of Precision Medicine; Midterms; More