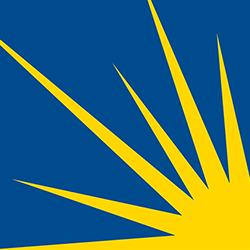 Health Care Roundup: 2018 Cancer Status Report; Childhood Cancer STAR Act Passes; "When a Rural Hospital Shuts Down;" and More
In order to bring you the latest cancer-related health care policy and news, we at NCCS combined our ACA Updates and What Caught Our Eye (WCOE) content into a weekly email and blog post. We aim to make this a concise, one-stop summary of what you need to know as we continue working together to make cancer care better for everyone.
Your feedback is always welcome to make our content more useful to you. Please send comments to feedback@canceradvocacy.org.
Subscribe to our email list and receive these updates in your email box each week »
---
HEALTH CARE HIGHLIGHTS
Annual Cancer Status Report Released
On Tuesday, the Annual Report to the Nation on the Status of Cancer was released. This report is a collaborative effort of NCI, CDC, ACS, and NAACCR. The report includes mortality data through 2015. It shows that, from 1999 to 2015, overall cancer death rates decreased by 1.8 percent per year among men and by 1.4 percent per year among women. From 2011 to 2015, death rates decreased for 11 of the 18 most common cancer types in men and for 14 of the 20 most common cancer types in women.
The annual report found that overall death rates from cancers continue to decline, and five-year survival rates are high for early-stage prostate, breast and colorectal cancer. However, survival rates are much lower for all stages of lung cancer, the report said, and a rise in liver, pancreatic and uterine cancer is stirring concern.
Congressional Budget Office Releases Report on Federal Subsidies for Health Insurance
The nonpartisan Congressional Budget Office (CBO) released a report this week entitled, "Federal Subsidies for Health Insurance Coverage for People Under Age 65: 2018 to 2028." As The Hill reports, ACA premiums "are expected to rise an average of 15 percent next year, an increase largely due to the GOP's repeal of the law's individual mandate."
The report explains the increases:
The market for nongroup health insurance (that is, insurance bought individually rather than through an employer) is expected to be stable in most areas of the country over the decade. Premiums for benchmark plans, which are the basis for determining subsidies in that market, are projected to increase by about 15 percent from 2018 to 2019 and by about 7 percent per year between 2019 and 2028.
The article from The Hill goes on to say:
The CBO estimates that gutting the requirement that Americans have health insurance or face a tax penalty will contribute to about a 10 percent rise in premiums for 2019, with insurers expected to see healthier people dropping out of the marketplaces, leaving sicker enrollees on the plans.
The nonpartisan agency attributed the rest of the expected increase to rising health-care costs and the lack of insurers receiving a key ObamaCare payment compensating them for subsidizing out-of-pocket costs for certain enrollees.
Congress Approves Right to Try Bill
This week, the House passed the same right to try bill that was approved in the Senate in August. As the New York Times explains, the bill would "allow dying patients to bypass the Food and Drug Administration and obtain an 'investigational drug' with the approval of their doctors, if the drug manufacturer agrees to supply it."
Even though the FDA currently approves virtually all requests for access to unapproved therapies, once this bill is signed into law the FDA would be largely left out of the equation and would not oversee the right-to-try process. This change caused several patient advocacy organizations, including NCCS, to warn that patients may be put at risk due to unsafe and ineffective experimental therapies. Drug manufacturers would have to report "adverse events"—safety problems, including premature deaths—only once a year. The agency also would be restricted in how it used such information when considering the experimental treatments for approval.
The bill will now head to President Trump's desk. He has urged Congress on several occasions to pass the bill.
Congress Passes Childhood Cancer STAR Act
As the Children's Cause for Cancer Advocacy announced this week, "the House of Representatives passed the most comprehensive childhood cancer legislation ever introduced. The Childhood Cancer STAR Act now heads to President Trump to be signed into law." The original sponsors of the Childhood Cancer STAR Act are Senators Jack Reed (RI), Shelley Moore Capito (WV), Chris Van Hollen (MD) and Johnny Isakson (GA) and Reps. Michael McCaul (TX), Jackie Speier (CA), Mike Kelly (PA) and G.K. Butterfield (NC).
While the legislation is not yet funded, "the STAR Act is an important bipartisan effort designed to advance pediatric cancer research and child-focused cancer treatments, while also improving childhood cancer surveillance and providing enhanced resources for survivors."
---
CHART OF THE WEEK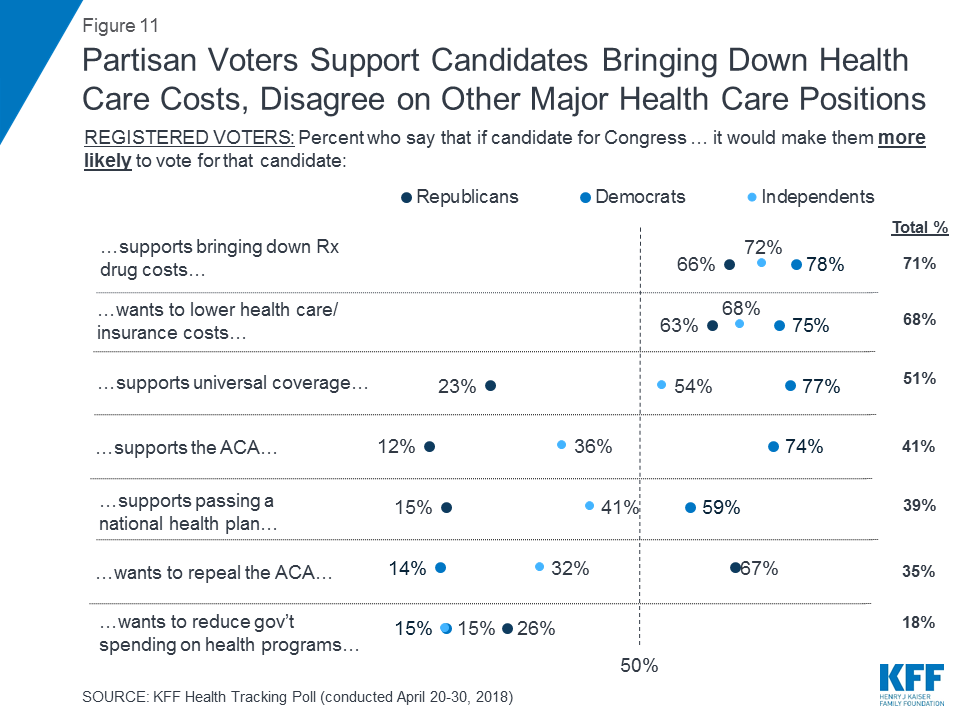 Poll: Voters' biggest health care concern is their personal costs—not the ACA or Single Payer
A Kaiser Health Tracking Poll found that "health care is among the top issues that voters want to hear candidates talk about during their congressional campaigns but ranks much lower among Republican voters, including those living in areas where there are competitive House, Senate, and Governor's races."
---
IMPORTANT READS
Via Axios
When rural hospitals close, their communities often lose their biggest employers and closest access to health care, struggling to stay afloat in the aftermath. And that's happening a lot as the health care industry keeps consolidating—83 rural hospitals have closed since 2010, according to the North Carolina Rural Health Research Program. Read More »
Via New York Times
In the United States, there is no single format used by all providers, and hospitals have no incentive to make it easy to transfer records from one place to another. The medical records mess is hobbling research and impeding attempts to improve patient care. Read More »
Via Reuters
Under the Affordable Care Act (ACA) provision allowing adult children to stay on their parents' health insurance policy until age 26, young women with gynecological cancers were diagnosed and treated sooner, researchers say.
The immediate extension of insurance coverage to dependents under age 26 by the ACA in 2010 resulted in improved insurance coverage rates and earlier stage at diagnosis of uterine cancer in young women aged 21 to 25. Read More »
A related article from the New York Times: "Women With Breast Cancer Delay Care When Faced With High Deductibles"
Via Associated Press
Research has found that cancer patients are more than twice as likely as those without the disease to declare bankruptcy. More than 1.7 million new cancer cases will be diagnosed this year. Who winds up in financial trouble will depend on factors like the patient's income, savings and insurance coverage. It's not just the treatments that cause financial strain. Patients or parents of children with cancer often miss work or take on unexpected costs while traveling for care. Read More »
---
https://canceradvocacy.org/wp-content/uploads/2017/01/NCCS-Starburst-250px.png
250
250
actualize
https://canceradvocacy.org/wp-content/uploads/2020/06/NCCA-Logo.png
actualize
2018-05-25 15:00:14
2020-10-21 09:19:28
Health Care Roundup: 2018 Cancer Status Report; Childhood Cancer STAR Act Passes; "When a Rural Hospital Shuts Down;" and More