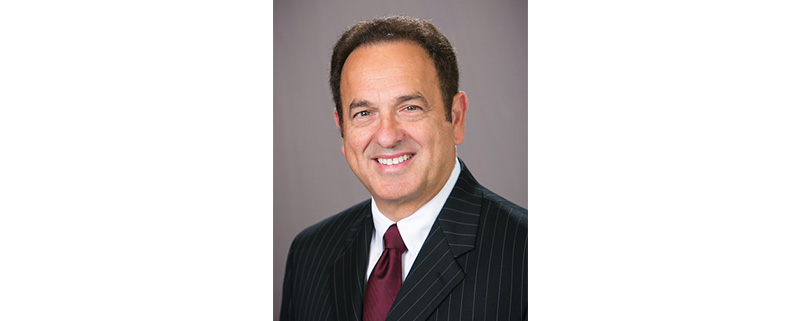 Guest Post: Arizona Republic Article Shows Self-referral Abuse Persists
A recent Arizona Republic article, "Medical 'self-referral' practice raises conflict of interest questions", exposes serious concerns about self-referral abuse in prostate cancer treatment in Phoenix and across the country. It tells a particularly troubling story about an elderly prostate cancer patient with poor vision whose urologist steered him unnecessarily to make long drives to the radiation treatment center the urologist owned.
Self-referral abuse occurs when physicians exploit a loophole in the federal physician self-referral law to refer their Medicare patients for certain health care services they own or in which they have a financial interest. While the law was intended to allow patients to receive certain quick turnaround services – such as basic lab tests and X-rays — concerns emerged that financial incentives were leading some physicians to refer patients for more complex diagnostics and treatments that may not have been necessary or appropriate. Concerns also were raised about unnecessary spending for the Medicare program and out-of-pocket costs for patients.
These anecdotes prompted Congress to ask the Government Accountability Office (GAO) to look into the self-referral loophole. In July 2013 the GAO released a report on physician self-referral for radiation oncology prostate cancer treatments – specifically intensity modulated radiation therapy (IMRT).  The study found that IMRT use among self-referring urologists increased by 456%, while IMRT use among non-self-referring urologists decreased by 5% from 2004-2010. The GAO report prompted a leading urologist to call for closing the self-referral loophole.
In addition, an independent study published in the New England Journal of Medicine in October 2013 came to a similar conclusion — urologists who acquired ownership of IMRT increased their use of the technology substantially more than urologists who did not own such services.  The difference was even more stark when self-referring urologists were compared to the nation's leading cancer hospitals.
In recent years, numerous published articles and studies have examined self-referral abuse, not only in radiation oncology, but in anatomic pathology, radiology, and physical therapy.  These studies all arrived at the same conclusion – self referral leads to overutilization.
Representative Jackie Speier (D-CA) introduced legislation (H.R. 2914) last year to close the loophole and end these abuses for radiation oncology and other services. The bill curbs the inherent conflict of interest, without limiting access to care for rural patients and while continuing to promote integrated delivery systems designed around quality and value. President Obama also supports closing the loophole for these four services, and the Congressional Budget Office estimates that doing so will save the Medicare program $3.4 billion dollars over 10 years.
Patients should not have to question whether financial incentives are driving their physician's treatment recommendations.  Unfortunately, the continuous stream of data and patient testimonials indicates that patient choice is being restricted and that some patients are receiving treatments that may not be medically necessary.   This poses a potential risk of harm to patients and increased medical costs.
While physicians generally want to do the right thing, the evidence clearly shows that self-referral creates a conflict of interest that cannot be ignored. Eliminating self-referral exploitation roots out the abuse without reducing benefits or limiting access. I am hopeful that the Arizona Republic article and others encourage Congress to take a closer look at this very important issue to ensure that patients are receiving proper and necessary treatments.
Guest Post by Dr. Bruce Haffty. The views & opinions expressed in any guest post featured on our site are those of the guest author and do not necessarily reflect the opinions & views of the National Coalition for Cancer Survivorship. Read our blog and comment policies here.
https://canceradvocacy.org/wp-content/uploads/2014/10/HafftyThumb.jpg
321
800
actualize
https://canceradvocacy.org/wp-content/uploads/2020/06/NCCA-Logo.png
actualize
2014-10-30 11:00:32
2020-10-22 10:33:24
Guest Post: Arizona Republic Article Shows Self-referral Abuse Persists