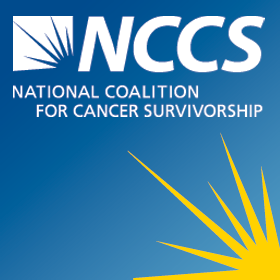 The National Coalition for Cancer Survivorship Supports Broad Adoption of Electronic Health Records
The National Coalition for Cancer Survivorship (NCCS) announced its support of the two final rules issued by the Centers for Medicare and Medicaid Services (CMS) and the Office of the National Coordinator for Health Information Technology (ONC) for the electronic health record incentive programs at a briefing hosted by the U.S. Department of Health and Human Services today.
NCCS President and CEO, Thomas P. Sellers, shared the organization's support of the rules, which incent physicians and hospitals to be "meaningful users" of certified electronic health records (EHRs) at today's briefing. Sellers stated that the regulation will help improve the delivery and quality of cancer care.
"The EHR incentive program has the potential to transform cancer care by creating – for the first time – a coordinated system of multi-disciplinary care," said Sellers. "With greater access to health information and improved quality and care delivery, this opportunity brings us closer than we've ever been to a patient-centered system of care."
NCCS believes that an e-enabled health care system can benefit the 12 million Americans surviving cancer and the 1.5 million who are diagnosed each year by improving doctor/patient communication, allowing greater shared decision-making, and providing patients access to their records. EHRs provide a platform for cancer care planning, which coordinates care among multiple specialists through the use of treatment plans, treatment summaries and follow-up plans that guide patients through survivorship. The exchange of health care information through EHRs can increase patient's involvement in their care, resulting in better coordination and more safety and efficiency in the delivery of care.
"We are hopeful that this regulation will be the first of many enhancements to the health care system, and we look forward to continued work with the CMS and the ONC on improving quality, efficiency and safety for patients," said Sellers.
https://canceradvocacy.org/wp-content/uploads/2014/06/FacebookProfile3.png
280
280
actualize
https://canceradvocacy.org/wp-content/uploads/2020/06/NCCA-Logo.png
actualize
2010-07-13 14:29:11
2010-07-13 14:29:11
The National Coalition for Cancer Survivorship Supports Broad Adoption of Electronic Health Records