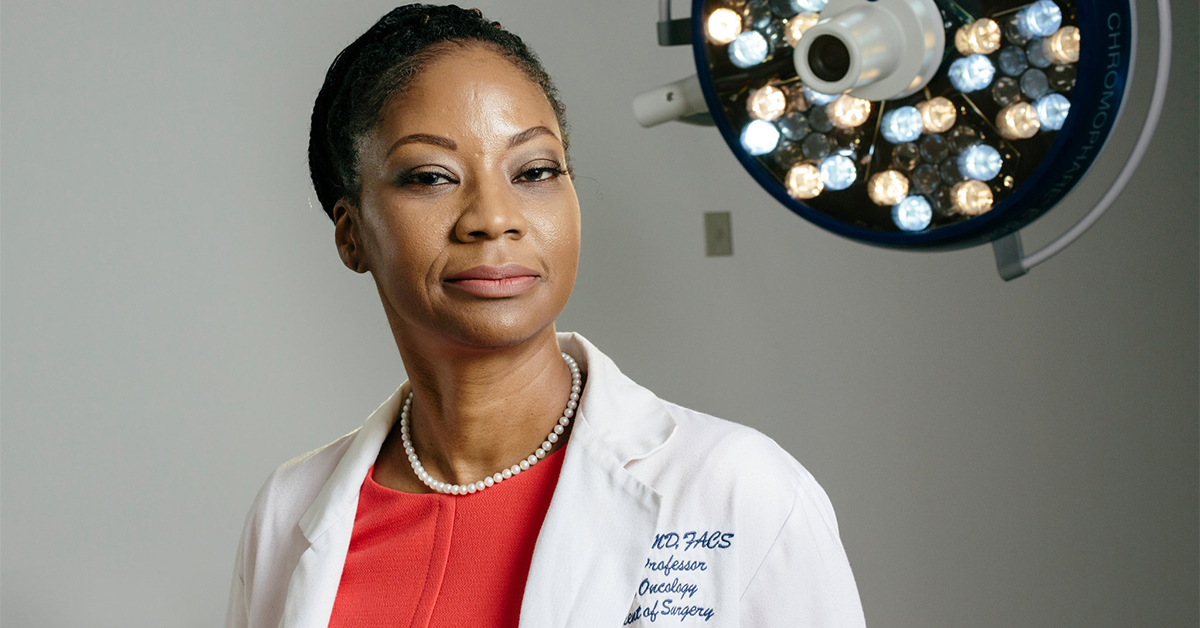 NCCS Mourns the Loss of Lori Wilson, MD, FACS
The NCCS community is mourning the loss of Lori Wilson, MD, FACS.
Dr. Wilson was a skilled oncology surgeon, a passionate educator, and a dedicated mother. She was also living with metastatic breast cancer and was a voice for cultural humility in healthcare. She weaved her lived experience into her professional life to give hope to patients in her care and tools to those who would be the future of medicine. She was truly generous, kind, and graceful.
In this clip from her Keynote, Dr. Wilson discusses the role of a physician in achieving cultural humility in a clinical setting.
NCCS was a recipient of her gift and witnessed it firsthand. Dr. Wilson joined our NCCS Cancer Policy and Advocacy Team (CPAT) Symposium in June 2022, and gave the keynote address.
She presented our advocates and medical students with her framework of cultural humility in health care. More importantly, she shared her story and her hope that the clinical trial she was on would continue to give her time. For the next hour, she connected with many advocates that wished to speak with her individually. She shared her work and her heart with everyone at CPAT that day.
Dr. Lori Wilson demonstrated that cultural humility was not an abstract idea, but it is a framework that can be used in every interaction between two people. She exemplified what is possible for the future of health care.
Her legacy will continue through the work we do at NCCS in advocating for quality care for those touched by cancer. We share our deepest condolences with her family, her colleagues at Howard University, and her current and former patients. She has inspired us, and her legacy will live on.
# # #
Watch Dr. Wilson's full keynote address, "Achieving Cultural Humility in Medical Care," below.
Slide Deck: Acheiving Cultural Humility in Medical Care – Lori Wilson, MD, FACS (PDF)
Howard University President Dr. Wayne A. I. Frederick mourns the passing of Dr. Lori Wilson »
https://canceradvocacy.org/wp-content/uploads/Dr-Lori-Wilson-MD-feat.jpg
628
1200
NCCS Staff
https://canceradvocacy.org/wp-content/uploads/2020/06/NCCA-Logo.png
NCCS Staff
2022-10-21 13:30:23
2022-10-21 14:41:27
NCCS Mourns the Loss of Lori Wilson, MD, FACS