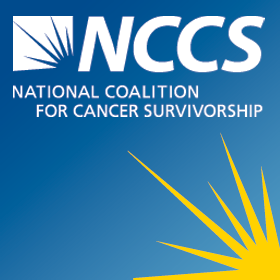 NCCS continues support of the minimum coverage provisions of the Affordable Care Act
Today, the U.S. Supreme Court began three days of arguments in the historic case on the constitutionality of the national health reform legislation, the Patient Protection and Affordable Care Act—often referred to as the Affordable Care Act (ACA).
Just over two years after being signed into law by President Obama, the next three days—and the Court's subsequent deliberations and decision—will determine whether the ongoing implementation of this historic Act will be able to go forward.
As NCCS has highlighted in its numerous comments on ACA, as well as in its news release on the amicus brief filing, the insurance reform provisions of the Affordable Care Act, including the limits on pre-existing condition exclusions, offer important protections to cancer survivors.
In January of this year, NCCS joined 13 other leading national health and disability organizations to submit an amicus brief to the Supreme Court supporting the minimum coverage provisions of the Affordable Care Act. In the "friend of the Court" brief, NCCS and its colleagues argued that the minimum coverage provision of the law, or individual mandate, falls within the authority of Congress to regulate interstate commerce and is constitutional.
NCCS supports the Affordable Care Act for the insurance access it will provide to survivors and joined its colleagues on the brief to advance the interests of survivors before the Supreme Court.
https://canceradvocacy.org/wp-content/uploads/2014/06/FacebookProfile3.png
280
280
actualize
https://canceradvocacy.org/wp-content/uploads/2020/06/NCCA-Logo.png
actualize
2012-03-26 09:25:12
2012-03-26 09:25:12
NCCS continues support of the minimum coverage provisions of the Affordable Care Act