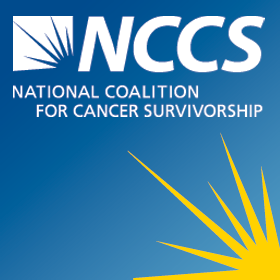 HHS reaches important milestone for cancer survivors, consumers and small businesses seeking comprehensive and affordable health insurance coverage
On March 12, the Department of Health and Human Services (HHS) released the final rule governing the health insurance "exchanges." As NCCS indicated in its comments on the proposed rule, HHS' guidance on this topic represents an important milestone in the establishment of a marketplace in which consumers and small businesses will be able to purchase comprehensive and affordable health insurance coverage. Plans sold through the exchanges will be required to meet the standards of the Affordable Care Act (ACA)—which include assuring consumers access to coverage without regard to pre-existing conditions. For the 12 million Americans living with cancer and the 1.5 million newly diagnosed each year, beginning in 2014, the exchanges will offer a critically important avenue for insurance coverage and access to cancer care.
By providing clarifying guidance on this topic, this regulation seeks to help states move forward with this core piece of the health reform legislation (ACA). Exchanges are intended to provide one central place for cancer survivors—and all consumers—to learn about and purchase a health plan among options available in their state. Small employers can also choose a health insurance plan for their employees through these exchanges. HHS has indicated that this rule was crafted in order to offer states substantial flexibility as they design a marketplace that works for people who live in their state. Many states have moved forward to design and establish a state exchange.
"These policies give states the flexibility they need to design an Exchange that works for them," said HHS Secretary Kathleen Sebelius in a recent HHS press release. "These new marketplaces will offer Americans one-stop shopping for health insurance, where insurers will compete for your business. More competition will drive down costs and Exchanges will give individuals and small businesses the same purchasing power big businesses have today." The final regulation addresses several key areas, including standards for:
Establishing exchanges, along with an option for small businesses;
Health plans' participation in the exchange; and
Setting up an internet or web-based system for consumers to apply for and enroll in: a) comprehensive "qualified" health plans AND b)programs to help with the affordability of coverage.
NCCS provided comment on the proposed exchange regulation released in 2011. Some portions of the published standards were published in the form of an interim final regulation and are still open for public comment. Along with taking a close look at the final rule to better determine its impact on cancer survivors, NCCS will be examining these portions to determine if it will submit additional comments to HHS.
An HHS fact sheet on the insurance exchanges summarizes the final rule. The lengthy rule is available for review in advance of its publication in the Federal Register on March 27, 2012.
https://canceradvocacy.org/wp-content/uploads/2014/06/FacebookProfile3.png
280
280
actualize
https://canceradvocacy.org/wp-content/uploads/2020/06/NCCA-Logo.png
actualize
2012-03-17 09:36:42
2020-10-21 09:07:31
HHS reaches important milestone for cancer survivors, consumers and small businesses seeking comprehensive and affordable health insurance coverage